Rate Now
Share Your Experience
Have you seen Dr. Kenneth Deck?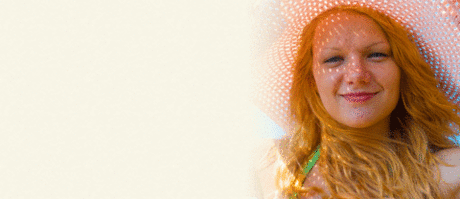 Skin Cancer
Get the facts about skin cancer, including the different types and symptoms.
31 Ratings with 17 Comments
5.0 Rating
July 19th, 2017
1.0 Rating
August 4th, 2014
1.0 Rating
May 21st, 2014
Please Find Another Occupation
It may sound morbid. But I was grateful to see so many others who have such horrible things to say about their experiences with Ken Deck. I've been in pain for over 20 years thanks to his incompetence. He told me originally, after surgery, that I would be fine. When I called him a year later and said I was still in pain, he told me that it was complicated. About 9 years later, I went into his offices to say that this cannot be normal after a hernia repair (even if it was complicated), and scheduled a follow up. I saw an associate of his, even though I specifically asked to see Mr. Deck, seeing as he had already done the surgery on me. I don't know if it was a resident, or some other sort of young pup, that conducted the visit instead. But he was a very young man, and had NO idea of what was going on, and didn't give a crud. I ended up leaving the office and just giving up. Now, ten years later, the pain has worsened considerably, and I finally have mustered the courage to go see someone else. After describing the problem to an orthopedic surgeon who was looking at my knee (unrelated), I now believe that things are FAR from hopeless, as Mr. Deck wished me to believe. And thanks to the others in here who have described their experiences, I am convinced that Mr. Deck was much more interested in covering his back than helping me, after he did whatever he did to my groin region. p.s. Yes, I refer to him as Mr. Deck. He doesn't deserve the title "doctor", in my opinion.
1.0 Rating
October 5th, 2012
BEYOND ANGRY!!
Wish I had trusted my instincts after I waited for almost 2 hours (because they DID forget about me) in the room gowned up.... I let him do my surgery in his office and I regret it! I should have went to the hospital and had it done by another surgeon! I am on my way to the ER right now because it is infected!!My new scar is twice the length as the old one was... and now I might have to be re-opened to drain the infection! Sorry Ken- you are nice as a person but fail as a surgeon- time to retire.
1.0 Rating
October 1st, 2012
NO GOOD!!!
5.0 Rating
May 23rd, 2012
1.0 Rating
March 30th, 2012
Ladies beware of "quick and dirty Deck"....
Yup, this is how the women in my small town view the sloppy work of Dr. Kenneth Deck, down to writing false information on my official hospital documents, I presume to cover up negligence. Several women have had similar awful experiences from scheduling to recovery. Everything about this experience was terrible and unfair. Then when I looked under the bandage, I was shocked at what I saw. Not good. Zero care or attention. Day of surgery he didn't even know where the surgery site was. If he had, he'd have told me the possibility existed prior to my surgery that my nipple would be disfigured. After doing a lot of research it makes me feel only a little better that I am not the only one out there who Dr. Deck has done wrong to....
5.0 Rating
February 7th, 2012
First visit put us at ease.
1.0 Rating
March 31st, 2011
QUACK QUACK QUACK!!!!!!!!!
1.0 Rating
March 27th, 2011
DON"T
5.0 Rating
February 14th, 2011
Wonderful Doctor!
He diagnosed and recommended therpay for me that worked when other Docs blamed it all on my weight, he cares. He helped me get my disability and all my benefits too. I like his informal approach and would I need surgery I would ask for him in a heartbeat. Very caring and easy to talk to. I cannot recommend him highly enough - for just my 1st appt, he spent 45 minutes with me. He saw me in the hall on my way to therapy and stopped, spent 15 minutes talking to me and checking me out without an appt. He really cares and is VERY informative. I recommend him highly and only wish my current insurance would allow me to see him. Again, he's the greatest! Thank you Dr. Deck, you are a lifesaver. :)
1.0 Rating
February 11th, 2011
Go Elsewhere
Did surgery and did not even see me post-op when I had problems and concerns regarding outcome. Puts you off to a female office nurse. Did not do the entire procedure .. puts you off to a Nurse FA in the operating room without informing you (the patient). Does not care. Oh, yes, introduces himself as "Ken". Advice from attorneys to avoid lawsuits - Have the patient like you - less likely to sue. Joke.
Nearby Doctors

Dr. Kenneth Deck is similar to the following 3 Doctors near Laguna Hills, CA.