Rate Now
Share Your Experience
Have you seen Dr. Kenneth Gainer?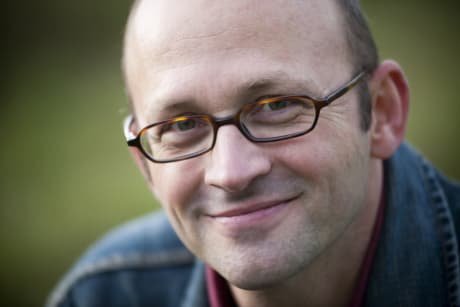 Chronic Dry Eye
Get the facts about chronic dry eye, including the causes, symptoms and doctors who treat this condition.
26 Ratings with 7 Comments
1.0 Rating
October 28th, 2016
Warning!!!!!!!!!!
I was a 19 year old naive mom with a little boy with special needs walking into this office.when he was 2 I brought him to Dr.Gainer because I noticed his right eye drifting out. Within minute of this doctor laying eyes on my little boy he told me it is quite a possibility he has a tumor behind his eye. A TUMOR! If that's not bad enough he goes on to tell me if its not a tumor he will have to operate. I was in tears leaving that office and he ordered an MRI which of course we did even though it required putting our son under with anesthesia. I'm sure anyone could guess the outcome of the MRI...my son did not have a tumor... I'm all for better safe then sorry, but this man is an absolute joke. We have since switched to a upmc specialist, and the difference is phenomenal. Not only did we get a proper eye diagnosis without any invasive procedure for treatment, just a simple eye patch 2 hours a day. He also was able to pin point my sons overall diagnosis and sent us to genetics for a confirmation. This is just a warning. Please please don't hesitate to get second opinions. These are your children!
1.0 Rating
July 21st, 2016
Lousy Admin Support
Rigid scheduling and practice management from the 70s. Too bad if phone not answered. He's got plenty of patients so they don't really need you. He's probably technically the best pediatric eye physician for hundreds of miles, but his lousy admin support makes Walmart look like the place to go!
1.0 Rating
June 30th, 2016
No Bedside Manner
In my opinion he is just average, he has no beside manner at all. Your dealing with children and he is like dealing with Ben Stein in his clear eyes commercial. The new office at Wheeling Hospital is better than the old Martins Ferry location, but same nasty dirty toys in the lobby. In regards to his actual practice, I'm in the air. He just doesn't interact well with my daughter. These are babies and they are scared and he just has no personality. How can you determine an acuate outcome when the child is scared of him. Maybe not scared, but timid when dealing with him. If he was warmer with the kids and interacted better with them, then maybe my review would be better. There are no other pediatric opthomologists in the wheeling area, so he has the monopoly in this field. If I want a second opinion, I will have to go to Pittsburgh PA. If you decide to use his practice, judge yourself and you'll see what I'm talking about. Good Luck
3.7 Rating
April 8th, 2014
Overall, smart with no personality
His bedside manner could use some work... He is working with children and he never smiles or interacts. He is very smart and I trust him but there are times I feel like he doesn't listen to the parent or even act like I am in the room. The plus is we have never had to wait and it's easy to get an appt.
5.0 Rating
April 9th, 2012
We Love Dr. Gainer
I was taking my boys to a different eye dr. Wanted a second opinion and decided on Dr. Gainer. Dr. Gainer has saved my son's vision. He is 6 and for the first time is seeing 20/20 through his glasses. In the year that we have been going to Dr. Gainer my son has made AMAZING improvement. I reccomend Dr. Gainer to everyone with kids.
5.0 Rating
August 18th, 2010
1.0 Rating
August 26th, 2008
Do not advise using this doctor
Surgery was performed on my son when he was three, he is now nine and has more problems than he did before surgery.
4.0 Rating
July 7th, 2017
4.0 Rating
July 7th, 2017
2.0 Rating
February 21st, 2017