Rate Now
Share Your Experience
Have you seen Dr. Kenneth Gelman?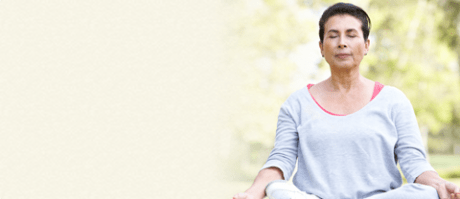 COPD
Get the facts about chronic obstructive pulmonary disease (COPD), including symptoms and complications.
Quality Rating
Highly Satisfied
37 Ratings with 17 Comments
5.0 Rating
April 3rd, 2017
Dr.Gelman' s care of me completely changed my life. He diagnosed me with PCOS, and treated me. For 21 years all the other doctors I had seen, missed the diagnosis. He's a Blessing!
5.0 Rating
June 22nd, 2016
1.0 Rating
August 24th, 2015
Fail
We placed all our faith and money in Dr. Gelman. Three IUI and one in vitro to no avail. There is so much to write it wouldn't possibly fit here but we feel like they knew the in vitro embryos weren't viable but implanted them anyway rather than wait for the next round. It took a long time to recover from the grief of not being able to conceive. These clowns still send us invitations to their baby picnics. I found them somewhat insensitive and looking back it had a baby mill type of feel about the whole operation. As another poster said, be sure to do lots of research first before choosing a fertility clinic. All the best to everyone who's had to face fertility issues.
5.0 Rating
April 15th, 2013
review
I was so happy after I lsaw Dr Gelman. He was so caring and seemed to concentrate on sortng out a solution to my problem. His staff is great and so friendly! you feel like family there, especially going there for an infertility problem. I am very happy to report my experiences here have been awesome!
5.0 Rating
April 13th, 2013
review
Great doctor, really helped me and focused on what was needed.
2.3 Rating
February 13th, 2013
Extremely busy, disorganized office
Referred to Dr. Gelman by my PCP. Had over 25 office visits over a one year period. While the office decor is modern and relaxing, the constant last minute changes to long standing appointments and extremely long wait times were aggravating . The office staff is generally friendly and good natured considering the sensitive topics they deal with. However when they are loudly arguing/bickering (2 staffers in particular) behind the glass window (yes the patients can hear every word and cringe!) it is awkward. Dr.'s bedside manner is jaded at best; distant; interaction with patients is bare minimum (literally in/out). Definitely do your research up front and KNOW all details about your insurance coverage for all procedures so that you can catch extra charges / co-pays. Numerous labs/treatments were performed piecemeal rather than grouped together; all to continue billing what they called "good insurance plan". Ultimately left this office as it was of no value...just delayed the inevitable goal.
1.0 Rating
October 12th, 2012
Waste of time and money
Dr.Gelman might be a wonderful doctor (only spoke to him once) but the staff is totally different case. I have had my appointments changed three times and have been asked to come in earlier twice (I have shifted my work schedule around to make the appointments). They billed my insurance for a procedure that I did not have done (it was meant for a different patient). They also ran lab work my insurance didnt cover therefore I will be out of pocket a $1,000. These types of things need to be discussed with the patient prior to actually going through with itI know I work for a doctors office. I have tried calling them several times but it seems I keep getting the voicemail to schedule an appt. I have yet to receive a return call (two weeks and 3 messages later). As everyone knows going to an infertility doctor is a very sensitive topic and when you feel like no one really cares it makes 100 times more painful. I will be looking for a different office as this one seems to be too busy. I am also letting the doctor who referred me of the situation.If you decided to go to this office please make sure to ask what procedures are they running and if they are covered under your insurance (double check by calling you insurance just to make sure). Dont make the same mistake I did as now I am out of pocket going on $3,000.
5.0 Rating
August 28th, 2012
5.0 Rating
September 3rd, 2011
Highly recommend this doctor!
5.0 Rating
September 2nd, 2011
VERY HAPPY MOTHER OF 2
After struggling to become pregnant I found Dr. Gelman, a reproductive endocrinologist. From the moment I walked into that office I was made to feel like I was the only patient that was being treated. Dr. Gelman quickly diagnosed my situation and shortly thereafter was pregnant. During this pregnancy I had a slight complication and Dr. Gelman and his staff came to visit my in the hospital. I can honestly say that this man is a genius and can't express my graditude towards him enough. Thanks to Dr. Gelman I now have not one but two beautiful children! We are forever grateful!!
5.0 Rating
August 31st, 2011
Vicki Veith
5.0 Rating
August 30th, 2011
patient
I Just saw Dr Gelman and asked if could rate him today.Not only did he spend alot of time with me, but it was the most complete, concise consultation that I have ever had.I HAVE SEEN TWO other reproductive specialistsand neither come close to what my experience was here.I cant wait to proceed with treatment here and not be pushed into other expensive therapies!