Rate Now
Share Your Experience
Have you seen Dr. Kenneth Hansraj?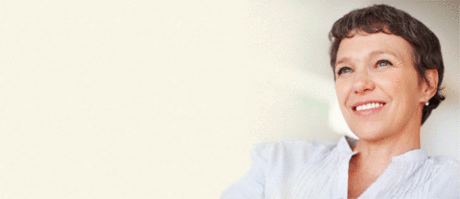 Fibromyalgia
Get the facts about fibromyalgia, including the symptoms and conditions that may be related to it.
Quality Rating
Highly Satisfied
153 Ratings with 67 Comments
5.0 Rating
June 20th, 2017
Excellent Doctor
Dr. Hansraj did an excellent job repairing my back injury. I had already tried other medical treatments (steroid injections, etc.) before seeking Dr. Hansraj's surgical help. The severe back pain I had is now gone, and I'm able to physically function again without discomfort. I highly recommend Dr. Hansraj to anyone in need of his expertise!
5.0 Rating
June 20th, 2017
Mr. R
I started suffering pain in my neck area in 2011. I had to sufficient problem getting out of bed and performing my daily routine. I sought out professional medical help with my issue. I became a patient of Dr. Kenneth K Hansraj MD for a bulging and herniated disc in my neck area in 2011. After several examinations Dr. Hansraj concluded, that surgery is the best route to fix the issue. After surgery, Dr. Hansraj had me in Physical therapy (PT) to help migrate the pain from surgery. Dr. Hansraj provided me with literature to cope with mental aspect of feeling discourage. The book was called, "Amazing life: Secret of the Cervical Spine". As part of my recovery process, Dr. Hansarj assistant Jackie, contacted me by via-phone twice a week for two month period. I am very grateful for Dr. Hansraj help and now I can perform my daily routines.
5.0 Rating
June 5th, 2017
Lower neck surgery fusion.
When I went to see Dr. Hansraj, I had already seen a number of other Spine surgeons. They all said the same thing! Their is nothing that can be done to relieve my neck pain. I had hurt my neck in 2001 and I was to the point that I could not bear the pain. Dr. Hansraj looked at my MRI's and told my wife and I he was confident that he could relieve my pain. I went in the hospital in the fall of 2008. When I woke from the operation, it was the first time in 7 years I was pain free in my neck. Thank you Dr. Hansraj! B.K.
5.0 Rating
May 28th, 2017
I have my life back.
Dr. Ken is an excellent doctor who gave me my life back.I don't walk with any pain shooting down my legs.I enjoy taking hikes again and can enjoy going on vacation again! Not to mention everyday activities. Dr. Ken and staff are very professional and very friendly. I would recommend him to others who are suffering with back pain.
5.0 Rating
May 6th, 2017
Diane Hannigans Anterior Cervical Discectomy And Fusion Surgery.
There is no other Dr. out there that will ever do the outstanding work that Dr. Hansraj does.He wrote his own book,signed it and gave it to me.That alone meant the world to me! He is a very very caring Dr. He shows you & explains to you whatever you want to know. He answers any & all your questions you have. Dr.Hansraj is a true CERVICAL SPINE SPECIALIST. HE is AMAZING and God Blessed him in the work that he does.There are no other reviews on the internet that even come close to his. This is how I found Dr.Hansraj and I am blessed that he preformed my Cervical Spine Surgery on me.I suffered pain for 7 years because there are so many Doctors out in the world that do not know what they are doing and after they perform surgery on you you can not walk or you become paralyze.This is why I waited.Thanks to Dr. Hansraj I am now pain free.I want to thank you Dr. Hansraj from the bottom of my heart for everything you have done for me.May God Bless You.One happy person,Diane.
1.0 Rating
January 30th, 2017
Met Dr. Hanseraj through a nurse at a rehab center, we're I was a patient. She did me a tremendous favor. Dr. Hansraj is a wonderful, compassionate and caring dr. He doesn't just take care of your back or whatever your problem is, he tries to take care of you whole body. I would recommend him to everyone who will listen. If you need a doctor who will listen to you and truly takes care of you go to him. His staff and the young ladies who are at the front desk or who set up your appointment for surgery or who is in the room during the exams are so nice and helpful. BTW, the day after my herniated disc surgey, I was able to get up with help, I was able to move without the pain, but I didn't say anything until the following day I wanted to make sure the pain had subsided and it has. The pain I had before I don't have that pain now. Thank you, Dr. Hansraj.
5.0 Rating
June 21st, 2016
The Best
5.0 Rating
May 31st, 2016
Exceptional And Compassionate
Dr. Ken was able to diagnose my condition and fully explained why I had the symptoms I did and what options we had for treatment. He could have recommended surgery but was very informative about alternative treatments that could help alleviate my pain instead. He referred me to other specialists as well as gave me suggestions for excersises and therapies. Both Dr. Ken and Dr. Marcia Griffin-Hansraj made sure I fully understood my condition and answered all the questions I had. They were both very kind and very thorough. Dr. Ken is an excellent surgeon but is interested in finding alternatives to surgery to help first. Dr. Ken truly cares about his patients and I would recommend him to everyone.
5.0 Rating
May 29th, 2016
5.0 Rating
May 12th, 2016
My mom was in agony for almost 4 months. She had an MRI and was sent to a pain mgmt doctor who gave her shots over a 2 month period and said other than medication there was nothing he could do. My son took her to see Dr. Hansraj who recognized from that same MRI that she had a herniated disk and that was the cause of her pain. The radiologist didn't pick it up and neither did the pain mgmt doctor. She had surgery within the week and is pain-free and walking again. He's a very humble man, an excellent doctor and a wonderful human being. He gets our 5 star rating for sure!
5.0 Rating
May 10th, 2016
Treats your spine like it is his own!
I have been a patient of Dr. Hansraj for over 15 years. The first visit those many years ago, Dr. Ken told me, " I'm a surgeon, I cure with a knife, but, I'm going to exhaust every option before we get there!" He won me over right then and there! He's true to his word. Dr. Ken always takes the most gentle treatment that will result in the greatest benefit to your spine. If or when you get to the point of surgery, Dr. Ken views your surgery as if it was his own spine that he is curing. Having a 15 year patient/Doctor relationship with Dr. Hansraj, I can speak to how caring and genuinely committed Dr. Ken is to not only your spinal health but more importantly to your overall health and wellbeing! He's as dedicated to his patients as is to his craft! Dr. Hansraj is the only doctor that I would entrust my spine to!
Nearby Doctors

Dr. Kenneth Hansraj is similar to the following 3 Doctors near Poughkeepsie, NY.