Rate Now
Share Your Experience
Have you seen Dr. Kenneth Kaan?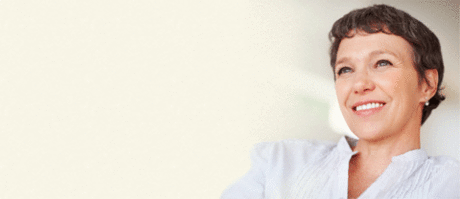 Fibromyalgia
Get the facts about fibromyalgia, including the symptoms and conditions that may be related to it.
60 Ratings with 24 Comments
5.0 Rating
August 5th, 2016
Very Happy!
5.0 Rating
April 13th, 2016
Thank you for being a diligent doctor.
I'm relieved that the scoliosis surgery is now behind me and I was able to overcome the obstacles during surgery. I continue to pray for a complete recovery and successful fusion of my spine. THANK YOU for being a caring, diligent doctor throughout my "scoliosis journey". I thank god for providing me with such a skilled surgeon. I am very pleased with the results of the surgery and my family and friends are just amazed at the my new physique. Good health for you and your family .
5.0 Rating
March 22nd, 2016
I would like to thank him for taking such great care of me. I really appreciate all his efforts, wisdom, and expertise. Dr. Kaan is amazing! First, to even accept me as his patient even though another doctor did my fusions was a shocker because I thought no other doctor would ever touch me. Then for Dr. Kaan to actually listen a follow through with all my concerns was special and really made me feel like a rock star! I thought my other doctors were good but Dr. Kaan stands out. I felt like royalty. I am walking straighter and feeling less pain. Doing everything I can to make this surgery my last. He is simply amazing, words cannot express my true utmost appreciation! Dr. Kaan... Thank you and your girls in office who are so helpful and supportive to you and your patients.
5.0 Rating
March 18th, 2016
I got my life back!
1.0 Rating
December 9th, 2015
some so-called surgeons are literally BUTCHERS!!!!!!
1.0 Rating
September 18th, 2015
Zero compassion !
This man was so arrogant, rude, condescending, angry, intimidating ,uncompassionate and unreasonable. My appointment was less than 4 minutes and ended with him throwing my paperwork at me opening the door slamming into the wall and yelled JESUS CHRIST. I am 47 with a disability that makes it a little harder to process things such as even simple questions. All I wanted was some help to make the suffering of my chronic back pain to stop. This guy never gave me a chance. He does this alot because he was too good at being ruthless. I am absolutely going to report him because he will keep doing this. He took an oath and I believe showing compassion is a part of that oath. He is a disgusting thing.
2.0 Rating
August 29th, 2015
I felt like he just wanted me to get out of his office before I even sat down. He must know his stuff, perhaps I caught him on a bad day....he kept interrupting me and speaking really fast, like trying to move it along. I felt unwelcome. And sad because my back has been hurting and I was really really looking forward to this visit. He just recommended physical therapy, but I tried that three times! He didn't listen to anything I said.
1.0 Rating
January 15th, 2014
M.D., professor of medicine and pediatrics Univ of California
Dr. Kaan was 45 min late for apt, rushed in saying this was his last appointment, kept looking at his watch, did not answer questions, when asked about pain meds, said talk to your primary care, had the worst bedside manner I have seen in all physicians (including surgeons) in 40 years, dictated his visit with many errors in front of patient, and rushed out the door. May (or may not be a good surgeon technically), but his knowledge and abiity convey confidence in his ability and his patient interaction skills are a minus 3.
5.0 Rating
September 24th, 2013
Dr kaan
My experience was outstanding, dr Kaan is truly number one as far as I'm concern, I had a lower back fusion, a year ago and I haven't felt better. I have no regrets. Thanks to Dr Kaan I have no more pain going down my leg.
1.0 Rating
December 1st, 2012
Mr. Rush
Appointment was at 10:50a.m. and did not get in until around 12:15p.m.He had a personal phone call and seemed like he needed to get out of his office asap. He spoke very fast and seemed unorganized. He did recommend surgery and bluntly said massage will not help. You really need to ask him to explain, if not, he'll just record his report and rush you out of the office and already greeting the next patient before asking if we had anymore questions. This man is not quite professional in his bedside manner.I don't feel comfortable in seeing him again and I'm sure he could care less.
1.0 Rating
November 14th, 2012
Mrs. J.G
VERY RUDE! SARCASTIC! RUSHED FELT LIKE HE CARED ABOUT INSURANCE REIMBURSEMENT OR DOING SURGERY ONLY IF NOT HE WAS NOT INTERESTED IN SPENDING TIME WITH PATIENT NOT PATIENT ORIENTED! TOLERATED THREE VISITS AND DECIDED TO GO ELSEWHERE-INTERESTING ALWAYS SHORT STAFFED OR SOMEONE QUIT-TALKED TO THREE DIFFERENT STAFF MEMBERS -WHEN CALLING FOR MEDICAL RECORDS THE YOUNG LADY I TALKED WITH QUIT SO HAD TO RE-INTERATE THE WHOLE REQUEST FOR RELEASE OF MEDICAL RECORDS FOR THE LAST THREE VISITS. BE VERY VERY CAREUL WITH THIS ONE!