Rate Now
Share Your Experience
Have you seen Dr. Kenneth Little?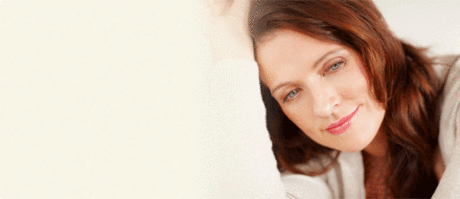 Epilepsy
Get the facts about epilepsy, including the different types, symptoms and causes of the condition.
37 Ratings with 17 Comments
5.0 Rating
February 23rd, 2017
Treats the patient rather than the MRI
5.0 Rating
March 7th, 2016
Dr Little is the best!
3.0 Rating
January 19th, 2016
5.0 Rating
November 27th, 2015
A Dr.'s Dr.
I am a 67 yo surgeon and MD. I broke my neck at age 17 and had anterior fusion in 68. Also born with congenital low back defect (spondylolithesis). Had a L5-S1 fusion at Barrow's in Phoenix in 98. Bad experience and it didn't help. Little followed me for 10 years and then my neck fell apart as well as my low back. He re-fused my neck and then 6 months later he re-did my lumbar fusion and had to refuse the next level up in the lumbar in 2014. I think he could have fused two levels in 2011 but was conservative and I appreciate that. As far as I am concerned he is the best! Good neurosurgeons like Little are overworked and in high demand. He met me between his surgical cases to discuss my neck problem in 2011 --(pain going from neck down my right arm--kinda hard for ME to operate that way) His surgical skills are legendary and is why he is in high demand and he gave me adequate personal post op care but don't expect a nanny to be holding your hand. Prefers to operate at St. Lukes and hospital experience was good. Top drawer in my opinion.
1.0 Rating
May 1st, 2015
Overrated - would not recommend
Came highly recommended but we were very disappointed. Think he is overbooked for surgeries and takes no time to learn about his patients. Surgery is hurried and aftercare is terrible. Mainly see PA's both before and after surgery and Doctor only just before surgery and just after. Don't think he really gets to know patients at all and when the surgery doesn't work they just shove you out the door. Would NOT recommend at all - very overrated doesn't live up to his reputation in this town. May have been good once but now doesn't seem to care.
1.0 Rating
May 12th, 2013
Dr Little did a good job with the surgery, the problem came with the post surgery service. Two years after the surgery was completed and Dr. Little was paid in full, I needed a simple form filled out by Dr. Little or his staff from St. Luke's Occupational Health. I needed this form completed in order for me to be allowed to return to work. I called Dr. Littles office twice a day for 10 days and still they have not taken 5 minutes to fill out the form so I can go back to work.
1.0 Rating
March 21st, 2013
5.0 Rating
November 8th, 2012
1.0 Rating
June 15th, 2012
Go elsewhere!!
I was injured on the job (law enforcement) and was refused to be seen by Dr Little!!
5.0 Rating
April 24th, 2012
AMAZING
5.0 Rating
August 26th, 2011
No nonsense accurate and fantastic surgeon
This doctor is sharp! One look at my MRIs and he knew what was wrong, how to correct it as best as it can be fixed, the best procedures to use in my situation. In the hospital, I was visited after surgery by the Doctor or one of his associates often, and when I had problems, he was right there, a strong advocate for me. He doesn't waste a lot of time. He's quick, to the point and decisive. Which is fine by me. I don't need a nanny, I need a good surgeon who knows what he is doing. If you need a lot of hand holding, Dr. Little isn't for you. But if you need a knowledgeable, competent surgeon, there is none better than Dr. Little.