Rate Now
Share Your Experience
Have you seen Dr. Kenneth Miller?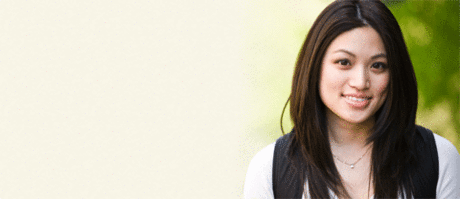 Birth Control
Get the facts about birth control so you can decide which type is right for you.
Quality Rating
Highly Satisfied
47 Ratings with 18 Comments
5.0 Rating
May 2nd, 2017
My God
5.0 Rating
April 26th, 2017
Don't Settle For Anyone Else!
5.0 Rating
April 22nd, 2017
Best of the Best!
I have been seeing Dr. Miller for 11 years. He is right on with his diagnosis. I had a failed colonoscopy with another doctor because of a build-up of scar tissue. Dr. Miller was able to do the the other doctor could not. He truly cares about his patients, and has returned my phone call on a Friday night in the summer. Wouldn't go anyplace else.
1.0 Rating
December 19th, 2016
Has gotten much worse
5.0 Rating
November 13th, 2015
The Best
I have been sick since I was 17 and have seen many different GI doctors and Dr. Miller is by far the best doctor I have ever seen. He is incredibly intelligent and thorough and kept me healthy and prescribed treatments that allowed me to get my life back. Whenever I had appointments he would listen closely to all my concerns and explain everything clearly. He never rushed through anything. He would schedule me for procedures the same day when I was especially sick - he could always make time for his patients. I was working long hours in the city and Dr. Miller would come into the office at 6:00am to see me before work. Even when I moved across the country and got very sick I called him up for advice on medicine and medical procedures and he spoke with me multiple times on the phone until I found care I was happy with. He still texts to check up on me periodically. He is an incredible doctor as well as a wonderfully compassionate person.
5.0 Rating
September 29th, 2015
Very compassionate and knowledgeable doctor
Dr. Miller is a gem. Several years ago I had terrible stomach and intestinal problems, and had lost over 10 pounds. Another doctor had told me nothing was wrong with me. Dr. Miller spent a lot of time with me, and after doing extensive tests, diagnosed IBS. He prescribed medication that really helped me. He called me at home a month later to find out how I was feeling.
5.0 Rating
April 12th, 2015
One of the best
5.0 Rating
September 7th, 2014
Very through and highly knowledegable, Excellent follow up letter and phone calls. Did not have any issues from procedures,
5.0 Rating
August 28th, 2013
Absolute BEST Doctor!!!
Dr. Miller has given me my life back! I found him through a Google search and selected him based on his credentials and the very positive reviews I read online. I am really grateful for those reviews because since my initial visit 2 months ago, I am finally living a pain-free life :) I've been suffering with digestive issues since childhood and have been sadly disappointed, for years, by so many other specialists. Dr. Miller listened attentively from day one… he asked several questions during my consultation, and took the time to really understand the issue at hand. He was extremely thorough in all of the examinations to properly diagnose me. He explained every part of the process and all of my treatment options… I felt like we were on a journey- TOGETHER- to figure out what was really happening inside my body. I made a few of my own suggestions based on some reading I had done prior to my visit, and he listened carefully and considered them without brushing me off. I have experienced serious health issues in the past, and I can honestly say I was treated with a genuine level of compassion and understanding- not always common in a doctor. He has returned every phone call that I have made to his office, even after hours, and has spent the time to discuss my test results. I am not an easy patient! I ask A LOT of questions and I come across as a paranoid woman in her early 30's! It takes a special doctor to see past that and treat me the way every patient deserves to be treated. We finally got down to the problem and I can honestly say my quality of life has drastically improved in a matter of weeks! If I move out of state I will be coming back to NY for my office visits, and if he moves, I will follow :) Thank you DOC!!! You're the best!!
5.0 Rating
February 10th, 2013
Not just an amazing doctor (seriously amazing), but an incredible person
Not only did Dr. Miller save my life, but he restored my faith in what medicine should be. He is the most attentive, conscientious, caring doctor -- the kind of person who listens deeply and sincerely, who lacks arrogance and ego, who genuinely wants his patients to understand things and feel safe and get better... the kind of doctor you would trust with anything. He is insightful, thorough, considerate, and willing to explore things other doctors wont. When anyone else would have laughed at my request to get a colonscopy, having had one already that year, he did not... and he found a lesion that was literally microscopic and proved cancerous. The fact that he found it was a miracle, and an example of how diligent and focused and fabulous he is. Throughout the process of being diagnosed and operated on he was a defining source of support, constantly encouraging me past fears and concerns that any other doctor would have been annoyed by or condescended to. He saved my life, as we caught it early, and even visited me in the hospital. He is like that with everyone. He is seriously sensational. And an amazing person who has a healing manner and touch. He puts in more hours than anyone I know and remembers what being a doctor is actually about. And his staff is the most receptive, cordial, human, and responsible staff I have met in any office anywhere. Just like him -- it is an office that prioritizes patients above "policy" and where you actually laugh with people at the desk because they are supportive and in a good place. I wish I could write compliments about him and his practice for pages. And I would send anyone to him, in half of a heartbeat.
5.0 Rating
August 18th, 2012
Just Plain Wonderful!
Nearby Doctors

Dr. Kenneth Miller is similar to the following 3 Doctors near New York, NY.