Rate Now
Share Your Experience
Have you seen Dr. Kenneth Neal Jr?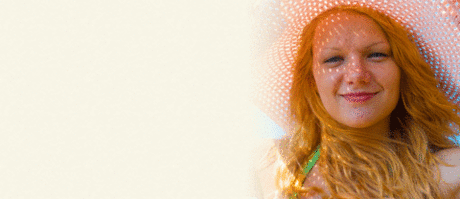 Skin Cancer
Get the facts about skin cancer, including the different types and symptoms.
58 Ratings with 29 Comments
5.0 Rating
June 15th, 2016
3.0 Rating
April 1st, 2016
I was recommended to Dr. Neal due to hair loss. My experience has been wonderful. One of the first things Dr. Neal explained to me was that every person is different, and that the process would take time. He was caring and kind. He understood how emotional it can be for a woman experiencing hair loss. Dr. Neal came up with a game plan for my case. He prescribed medication and offered advice in a clear and calm manner. I followed through on every thing he told me to do. Even when I became discouraged because I wanted a quick result..... He reassured me, and I did what I could with the help of my hair stylist(s) to make myself feel better. I learned to accept this was my life and to find ways to get over myself. I said - "there are so many people worst off". That was and is true, but in the back of mind, I kept praying for improvement. Dr. Neal was correct - it took time. But, I am a happy to say with the help of the God Lord (PRAISE GOD FROM WHOM ALL BLESSINGS FLOW!!!, Dr. Neal, his caring staff, my hair stylists, I have seen remarkable improvement. So much so that, I want to encourage others to seek treatment. Dr. Neal is one of the best places I could recommend to start. But, remember - it will take time.
1.0 Rating
August 14th, 2015
A was diagnosed with Melanoma. Dr. Neal never explained anything about it. Hia staff called and told me my biopsy was positive for melanoma and I had to come back in. I came back he told me they would have to take out more and have it tested. He never told me the stage it was in what to look for in the future or how to properly dress the giant open wound he left. I found a cacer center and learned more from the receptionists in a five min phone call then in the two visits I had with him. When I went to my new doctor she was shocked in method of removal. Dr. Neal told me I'd have to come back every 3 months to be checked but never checked the rest of my body. My new Dr. Checked my whole body and found another mole that had to be taken off. I highly recommend finding a different doctor!
1.0 Rating
March 17th, 2015
I wouldn't recommend this lazy place to anyone. my 3rd or fourth visit and I was denied service, not because I didn't have insurance, but because I didn't have my cards with me. I still had information for them to call my insurance company to get the ID number. On top of that I still have a scar on my face 13 months after receiving a chemical peel from Dr. Neal. SMH, he is the professional and should have known not to put another layer on my skin.
1.0 Rating
January 29th, 2015
Bedside manner
1.0 Rating
January 8th, 2015
Waste of money!
5.0 Rating
March 19th, 2014
MOHS removal of skin cancer
Dr. Neal & his staff are wonderful! They saw my elderly father very quickly, and removed his skin cancer in just a few days, even though other doctors had said it could not be done. They were extremely patient with my father's nervousness, and his multiple bathroom breaks during the procedure. A week later the wound is healing well and we are all thrilled the cancer is gone. I would recommend him to anyone.
1.0 Rating
September 19th, 2013
Will never go back.
Terrible customer service. I went in for an appointment and the lady at the front desk told me my insurance covered any visits with this particular doctor; I would not be responsible for any fees except my copay. She assured me that she had contacted my insurance and that they would cover my visit. Two months later, I got a huge bill in the mail. I called my insurance company and I was told Dr. Neal's office never even made an inquiry to see if my insurance covered the cost. The doctor's office they said they couldn't do anything about it, I'm stuck paying an exorbitant fee for only a few minutes with a doctor.
5.0 Rating
August 28th, 2013
So Happy With My Skin
5.0 Rating
March 7th, 2013
Happy with Experience!
I must say that I am very impressed by Dr. Neal's skills. He took the time to explain procedures and was very, very, very patient with me. I asked several questions and he proved to be knowledgeable as well as he showed me diagrams and explained the different products. If anyone can deal with me and my questions, I must give them all stars because I am a very tough person who is inquisitive. The staff was very friendly and understanding. They made me feel very comfortable. Overall, my experience was great! I like when doctors take the time to answer my questions.
3.7 Rating
November 16th, 2012
good experience
I found Dr. Neal through my health insurance and he was able to get me in that day. The staff was nice, he was prompt and seemed caring. The skin check for cancer didn't seem that thorough i.e. he didn't have me stand up. Overall, I thought he was a solid dermatologist and couldn't beat same day appointment time.
5.0 Rating
April 1st, 2012
Excellent Dermatologist