Rate Now
Share Your Experience
Have you seen Dr. Kenneth Nunes?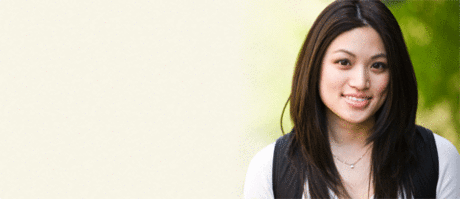 Birth Control
Get the facts about birth control so you can decide which type is right for you.
Quality Rating
Highly Satisfied
65 Ratings with 32 Comments
5.0 Rating
March 8th, 2016
I went to see Dr. Nunes to check on my fertility as I was becoming advanced in age. Imagine my surprise when a routine urine test showed that I was already pregnant! Dr. Nunes has an excellent bedside manner (calm and courteous), a great sense of humor and is informative. I was pregnant again within a year, and his excellent care continued. I would highly recommend him as a ob/gyn to anyone seeking are.
5.0 Rating
December 20th, 2013
AMAZING
3.7 Rating
September 5th, 2013
5.0 Rating
May 9th, 2013
Fantastic physician in every way
Dr. Nunes is just a rock-star physician. I'm a nervous nellie, and he made me feel much more at ease in my pregnancy. He's an expert - extremely knowledgeable - I never questioned his recommendations, and I appreciate that he tells you his medical opinions. He has a wonderful bedside manner, is very prompt with appointments and returning communications, and he's just a nice person. I should also mention that his nurse, Angie, is fantastic. She is very prompt returning phone calls and really is a key member of Dr. Nunes' medical team, and played such an important role in helping me feel reassured and empowered in my pregnancy.
2.3 Rating
March 7th, 2013
3.7 Rating
January 30th, 2013
Dr. Nunes is a fabulous doctor. He really knows what is doing! He is also a big advocate of doing things naturally (like breast feeding and not inducing), which is great if you are into that. My only complaint would be his bedside manner. Sure he comes off as very nice and charming, as most narcissists do, but I found that to be a bit of smoke and mirrors. I often thought he was a bit pompous.
5.0 Rating
October 18th, 2011
A Very Competent Dr.
Dr. Nunes took care of my son and I during my first pregnancy.He is excellent at what he does but also is calm and collected, polite, and compassionate (something I find rarely in American doctors).Even though my delivery went differently than what I planned (ended up taking pitocin and epidural), I have complete trust in his decisionand I am sure that was the best course of action. I know I can be sometimes head strong and it really matters for me to have a doctor that I can trust.Dr. Nunes is definitely trustworthy. Additionally, he has a very nice bedside manner which makes ones visits more pleasant (as much as a visit to gynecologist can be) and not too embarrassing.
3.7 Rating
March 29th, 2011
Excellent Doctor with both Good Bedside Manner and Professional Knowledge
I was very pleased with the care I received from this doctor. As a first time mother I have a lot of questions regarding the health and safety of my baby, but keep a typed organized list for my visits to the obstetrician. This doctor was fast and efficient but spent enough time to give a medical explanation when and where it was needed. He told me a lot of the physical stuff is normal to pregnancy, and was clear and explicit when it came to allergy medications and the dos and don'ts of pain killers in terms of the affect it can have on a growing baby. He was also very good at interpreting lab results and blood work and had these results on hand even though they were taken only a day before. His office and nursing staff obviously respected him too, and my experience with them was similarly positive. He kept his schedule without being dismissive of my time and concerns. Really an excellent specialist and a good experience all the way around. I would recommend him as an OB-GYN.
5.0 Rating
February 23rd, 2011
Perfect Doctor
I decided to select Dr. Nunes after not being satisfied with the care of another Doctor. Dr. Nunes was perfect and professional. I was very comfortable with being in his care and felt very comfortable asking questions. Not only that, anytime I sent an email for follow up he responded in a timely manner. I hightly recommend Dr. Nunes.
5.0 Rating
May 3rd, 2010
Highly recommended
Dr. Nunes treated me through two pregnancies, one being a twin pregnancy, and several years of infertility inbetween. He is highly competent, patient and calm. I was relieved to learn that he was on call the weekend before my scheduled c section. I was terrified to have anyone other than him deliver our twins. As it turned out, I did go into labor at 2 a.m. on the Saturday night of that weekend, and things were a bit crazy when we arrived at the hospital. The medical staff were quite freaked out about what was going on - I had a placental abruption - which was not comforting to my husband or me. However, when Dr. Nunes walked into the room you could feel the tension in the room subside and everything went off without a hitch from there on. Unfortunately, I have not seen him since the operation and never really had a chance to thank him. I am happy to hear that he is still in the area and will be switching to the U of C practice for my next appointment!
5.0 Rating
April 8th, 2010
Dr. Awesome :0) !!!!!
Dr. Nunes is very kind, knowledgeable, a great diagnostician and he explains everything. I have pretty extreme anxiety and he is great with me. With our last interaction, in my very nervous state, I asked him the stupidest question: "Well, what else is down there? (Besides ovaries and such)" and he calmly, without laughing at me, answered, "Well, a lot of things..Your colon, your intestines..." :0) He has an infinite amount of patience and makes a very anxious patient feel comfortable asking ANY questions...Even the silliest ones :0) I am grateful I can be my very nervous self with him and It is comforting for me to know that I am in very capable hands with Dr. Nunes.
5.0 Rating
March 15th, 2010
Dr. Nunes is a wonderful doctor!!
Dr. Nunes has been my physician for a number of years. He took such wonderful care of me during my pregnancy. He made sure that I delivered a healthy baby. He's such a caring doctor. I couldn't ask for anyone better. I'm very upset that he has left Northwestern. It is a major loss for them. I have been trying to find out where he is now practicing. Based on the posts, it looks like it's U of C, so I will be calling today to verify that.
Nearby Doctors

Dr. Kenneth Nunes is similar to the following 3 Doctors near Chicago, IL.