Rate Now
Share Your Experience
Have you seen Dr. Kenneth Palmer?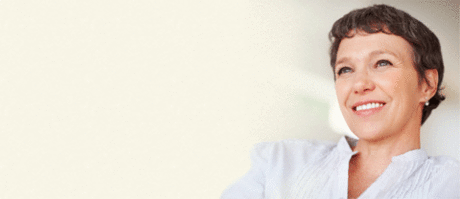 Fibromyalgia
Get the facts about fibromyalgia, including the symptoms and conditions that may be related to it.
Quality Rating
Highly Satisfied
49 Ratings with 15 Comments
5.0 Rating
May 10th, 2017
Great doc
5.0 Rating
December 3rd, 2016
Long Term Disability
Dr. Palmer is excellent and he always exceeds my expectations, I have been a patient of his for more than 5 years and with each issue I have had in the past he gives me his professional opinion and explains everything clearly. He is the only doctor I would ever let do any surgery on me. Surgery is a last resort in his expert opinion and has advized me with all options available for my pain treatments.
5.0 Rating
March 24th, 2016
Highly Recommend!!
I found Dr. Palmer on a whim. I am 31 yrs old and had back to back babies who are 11.5 months apart. When my youngest was 5 months old, I began having lower back pain. I saw a distinguished chiropractor in the area for about 5-6 months and adjustments didn't help...nothing did. He INSISTED that I didn't need an MRI as "it is just weakness due to the pregnancies. You're too young to have disc issues." Could kick myself for ever listening to him. As a mom of 2 little ones, I pushed through the pain. 7 months later I found myself almost completely unable to walk, & at one point, unable to move at all. A year that should have been one of the best in my life has been THEE worst! In tears, I came upon these great reviews when searching for a dr in the area as I am from out of state & not very familiar with many doctors/specialists in the area. By the grace of God, Dr. Palmer had a cancellation 2 days later. Through my personal experience, I know that it can sometimes take 2-3 weeks to get an appt with a specialist, especially a really good one! After reviewing my MRI, the first words out of Dr. Palmer's mouth was "SURGERY!" He didn't think PT or injections would help me at that point as I had a pretty significant herniated extrusion at L-5/S-1. Everyone thought he was crazy for suggesting surgery...everyone BUT me! They hadn't been living in my shoes the prior 7 months! Once I was finished with the oral steroids he prescribed, they pain immediately came back with a vengeance! My parents were in town for my little ones' birthday parties & I don't have much help with the littles ones, so I decided my best bet would be to suffer a drive home out of state with them & try the injections first. 4 injections later...I was still in excruciating pain & at times, barely able to walk/sit. Surgery it was! The only reason I didn't have Dr. Palmer do my surgery is because there was no way I could tolerate a 5.5 hour drive back to TX! After my neurosurgeon reviewed my MRI, I told him what Dr. Palmer had said & his response was, "What did you say that surgeon's name is again??...I like him!" Surgery was a dire need indeed! Dr. Palmer's staff was amazing as well! His assistant is extremely helpful. I needed all of my records sent to my pain management doctors out of state & when I called her, she was right on it & sent them right away. As for the negative reviews here, well, I think some people just shouldn't write reviews! Yes, Dr. Palmer does bounce in & out of the room, but he has Radiology reports to review on your case & comes in to chat with you to get your history, examine you, then goes to review your Radiology reports outside of the room, then comes back in to talk to you. It wasn't a big deal to me. He does speak very fast...like brilliant fast! However, he is very thorough & will answer any questions or concerns you may have. And remember that he's a SURGEON! They spend most of their time in surgery! So if you feel rushed, it's most likely because the little time that they are in clinic, their schedules are jam packed if they are a reputable & highly sought after surgeon! Write your questions down beforehand so you won't forget to ask anything! He'll answer all of them thoroughly & then you'll both be on your way! Just food for thought! I know this is lengthy, but I hope it helps. I've been there, done that, & appreciate others for sharing their reviews who led me to an amazing doctor! Best wishes on your journey! ;)
5.0 Rating
January 21st, 2016
Several of my family members have seen Dr Palmer. We wouldn't go anywhere else. One family member even flew from the east coast to see him. He's that good and that caring.
4.0 Rating
April 3rd, 2015
5.0 Rating
December 18th, 2013
Great Dr!
5.0 Rating
November 1st, 2013
Grateful patient
I can't recommend Dr. Palmer highly enough! He has a great bedside manner and makes you feel at ease. I had surgery done by Dr. Palmer after suffering debilitating back pain for years and going to several other spine surgeons who misdiagnosed me and treated me poorly.I am now pain free and forever grateful!
5.0 Rating
October 4th, 2013
5.0 Rating
September 25th, 2013
Great Doc!
Dr Palmer treated me with kindness and compassion. I saw he is listed in Houstonia Magazine and a "top Doc" and I can see why. He was thorough and listened to all of my concerns. Other doctors told me I needed surgery and tried to push me to "go under the knife". Dr. Palmer thought it best to try other options first. He treated me conservatively, with physical therapy and injections and I am doing much better now! Thanks Dr. P!!
5.0 Rating
August 23rd, 2013
Great Doctor
I went to Dr. Palmer after seeing 2 other spine surgeons who were rude and incompetant. He made me feel at ease immediately. His bedside manner is terrific. He gave me a thorough exam and listened carefully to what I had to say. My good friend is an OR nurse and she told me he is the most competant surgeon she has ever worked with. That's the best endorsement. I am now pain free! I don't know what the reviewer "Murray S" is referring to. Don't listen to him. He is completely wrong. Dr. Palmer is the best!!!
5.0 Rating
July 13th, 2013
Awesome doctor!