Rate Now
Share Your Experience
Have you seen Dr. Kenneth Wasserman?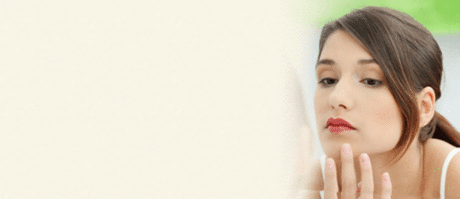 Acne
Get the important facts about acne, including the different types and what causes it.
Quality Rating
Highly Satisfied
31 Ratings with 18 Comments
5.0 Rating
September 29th, 2016
Great Experience
A great experience. Nice friendly office staff. Good diagnosis for something very serious that other doctors missed. My relatives now go also to this office and they agreed that this is excellent care. The office smells nice!! The office manager spent a lot of time with me and really help me with my insurance. Dr. Wasserman won awards including recent Pennsylvania dermatologist of the year award. This makes me feel real confident in addition to the good care I have received.
1.0 Rating
September 7th, 2016
THIS OFFICE IS A JOKE!
THIS PLACE IS A JOKE. It's three weeks and four phone calls later and I still cant get someone to schedule an evaluation. Evidently there is only one person who does the scheduling and her name is "Anise". Its evident that she is incompetent and doesn't care about her job. I myself am a healthcare professional and if I treated my patients like this I should have my license revoked. The Yelp reviews speak for themselves......RUDE and NON CARING. DONT WASTE YOUR TIME ON THIS DR OR HIS INCOMPETENT STAFF!
5.0 Rating
June 24th, 2015
Wonderful Visit
Wonderful Visit with Dr. Wasserman. A relative sent me to him and told me he would carefully look into my problem and he was the first dermatologist who spent time with me to listen. In the past I went to other doctors who just handed me medicine and said use this. The last dermatologist just handed me 3 prescripions and said here use these. The other place didn't even give a follow up visit. Here the nurse ( who spent so much time explaining the right way to use the medicines ) and Dr. Wasserman actually cared that I followed the regime closely. They even insisted on close follow up. WOW ! Friendly, pleasant experience. I am now sending my husband and kids there. I see why he won dermatologist of the year in our state recently. Thanks Ye All...( Igrew up in the South! )
5.0 Rating
April 15th, 2015
Great Experience
5.0 Rating
January 13th, 2015
Very Good Dermatologist
5.0 Rating
January 10th, 2015
Excellent Service
Excellent Service. The staff was nice. I had a really hard dermatology problem and it was finally figured out by Dr. Wasserman. The medication was expensive but thats not his fault. Also had warts treated and you can't see where they were. Dr. Wasserman really spent a lot of time with me and he was great! I see why he won those awards.
5.0 Rating
February 8th, 2014
The best
Dr. Wasserman takes his time to make sure you are cared for. I have been to other doctors who rushed through your exam and never really took the time to exam me. My husband had another doctor who took one biopsy and told him to come back in 2 weeks for another and then wanted to schedule 2 other visits for followups. I do not know what the reviewer who gave him 1 star is talking about. I have never found him arrogant and all his staff members are very friendly.
5.0 Rating
October 10th, 2013
Wonderful
Staff is so nice to me and they always help with my insurance. They always remind me to get my referrals otherwise I would forget! One thing I love about this office is that they don't sell ANY products. Doc does not have any reason to reccommend anything other than what helps me because all acne items I use are obatained in drug store. I don't know what other writer was talking about because I have gone there for years and no items are sold? he must have wrong doc. Crazy reviews. Doctor Wasserman is wonderful and spends more time with me than my family doctor. this is my 6th year in his office and he always helps me wether it was warts or acne. If I call, they call me back almost immediately.
1.0 Rating
June 14th, 2013
AWFUL
5.0 Rating
February 25th, 2012
Just great
My son had acne. He is 14. He is doing great and the medicines worked great. We loved how friendly dr. Wasserman was and the time he spent telling my son baseball stories made my son feel comfortable. It's the first time my son followed the instructions because he liked Dr. Wasserman so much. The office staff spent so much time with my wife and me giving us information on how to take care of his skin. They didn't just give us medicines but educated us on how and why to do everthing. They were really great.
5.0 Rating
January 26th, 2012
Great Care
5.0 Rating
November 17th, 2011
Great Doctor