Rate Now
Share Your Experience
Have you seen Dr. Kenton Bruice?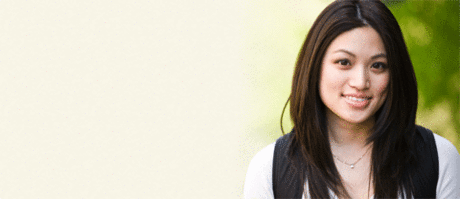 Birth Control
Get the facts about birth control so you can decide which type is right for you.
Quality Rating
Highly Satisfied
83 Ratings with 47 Comments
5.0 Rating
August 9th, 2017
5.0 Rating
September 27th, 2016
Great experience
I'm so happy about making the decision to visit Dr. Bruice. It's been about 4 months now on BHRT and I'm feeling like a whole new person. Along with all other menopausal symptoms I was really struggling with weight gain and inability to lose weight, that is all resolved now too. It still takes work, but I'm losing weight like I used to be able to in my 30's.
3.0 Rating
June 1st, 2016
5.0 Rating
May 11th, 2016
Dr. Bruice is nice, professional, and personally follows up with each of his patients. His office makes the entire process quick and easy. After 6 weeks I am already feeling so much better. Dr. Bruice has a great combination of being knowledgeable and compassionate and I am grateful to have found his practice.
1.0 Rating
November 5th, 2015
price gouging
1.0 Rating
October 9th, 2015
expensive with poor results. has little to no compassion. when I told him I could no longer afford his $600 office visits ,he dropped me like a rock. no followup other than to notify my pharmacist that I was no longer his patient. would not recommend this "doctor". over all rating POOR.
3.0 Rating
September 29th, 2015
BIO HRT and Weight Management
I have been a patient of Dr. Bruice's for over 6 years. I have been using the Bio-Compounded HRT program since having a complete hysterectomy in 2008. He always spends whatever time I need with him and routinely follows up with test results and recommendations. Bio HRT returned me to my "old self" and I couldn't be more happy. I do not have hot flashes, sleeplessness, foggy brain...it is wonderful. I have also worked with his assistant, Margo, on a weight-loss plan and have lost nearly 50 pounds in the past 8 months. It is never easy but I am living proof that you CAN lose weight after menopause! I often refer other women to check out Dr. Bruice's practice, referring them to his website that is so informative.
5.0 Rating
June 22nd, 2015
Dr Bruce changed my life . . . literally!
5.0 Rating
March 23rd, 2015
Marketing Director
After taking Progesterone My monthly cramps are almost non existent!, plus so many other benefits! Phenomenal work Dr Bruice!
5.0 Rating
March 11th, 2015
Exceptional Doctor
I would recommend Dr Bruice to anyone. He takes the time to explain everything to you and what to expect. My night sweats have completly stopped and everything that goes along with mentopause is alot better. If anyone thinks they can handle it don't go see Dr. Bruice
5.0 Rating
February 26th, 2015
3.7 Rating
February 1st, 2015