Rate Now
Share Your Experience
Have you seen Dr. Kevin Bernstein?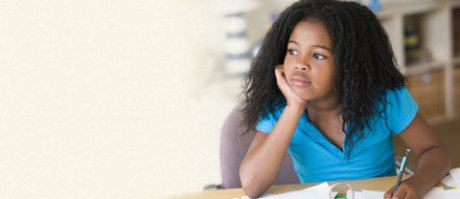 ADHD
Attention Deficit Hyperactivity Disorder (ADHD), including the different types and who gets them.
41 Ratings with 11 Comments
1.0 Rating
July 25th, 2017
Do not get involved!
Caters only to homeless bums who need to get off tbe streets. People like that dont complain or turn him in for fraud because he is doing them a favor by giving them free shelter and food at north vista hospital. Dr Bernstein does not give a sh*t about any of his patients yet is raking in a fortune through filing fraudulent medicare and medicaid claims! Trust me when I tell you DO NOT get involved with Bernstein or the North Vista Psych unit. Even the staff will tell you that Bernstein is a joke. He does not care about people and will actually go several days without seeing his patients. It is hard to believe that north vista continues to allow his incompetence. Actually, the entire psych unit is a lawsuit in the making. Many of the staff are minimally qualified nurses who can barely speak or understand English. Bottom line is this... if you care about yourself or your loved ones well being, then keep them away from Bernstein and North vista hospital!
5.0 Rating
July 9th, 2017
this is Linda Fosen I took that medicine you prescribed olanazapine 1 time thur 8pm and developed severe allergic reaction almost had a heart attack lastnight went to hospital mtn view and they prescribed me benedryl and a cream for the rash i will get those tommorow i need you to prescribe zanax symbalta and buspbar for me please you are my doctor still. thank you
1.0 Rating
May 16th, 2017
1.0 Rating
August 7th, 2016
Does not call family members and diagnosis totally incorrect! Brought a 88 year old hispanic woman in with dementia that speaks no english and he put ger on a lockdown psych ward. Was notified she has dementia and had not slept for 2 days and was screaming for things, this is normal for dementia patients that have not slept! She was brought in to hospital just for sleeping pills!! Now we have to go thru court system to get her back home. Not only does he not call you back but is very rude when you do see him and has you thrown out of hospital cause visiting hours are over and this is the only time he is around to talk to! Very unprofessional and no bedside manners! Very poor in communication, would not recommend to anyone for any reason!
5.0 Rating
June 19th, 2015
1.0 Rating
May 13th, 2015
1.0 Rating
March 3rd, 2015
Dr. Bernstein refuses to communicate with family members. My mother was in the hospital for 2 months under his care & was misdiagnosed and terribly over medicated. None of my concerns were answered because the Dr. never returned calls. She left the hospital much, much worse off after being treated by Dr. Bernstein. The Doctor at the new facility she entered after being released from Dr. Bernstein's care was able to stabilize her within 2 weeks changing her medications. Even the nurses were appalled by the high doses of medication she was on, and an unnecessary medication that caused horrible, unacceptable side effects. It was a terrible experience dealing with Dr. Bernstein and I'm so sorry for what it put my mother & my family through. I'm so regretful that I entrusted my mother to Dr. Bernstein & I hope no one else has to go through what we went through.
1.0 Rating
February 2nd, 2014
Awful
It took me years to seek help for my depression, and my first ever visit with a psychiatrist was with Dr. Bernstein. The experience really put me off. Between dismissive and outright rude comments while I was detailing certain facts about two suicide attempts I'd made in the past ("Well, everyone has stress sources. My stress source is my ex-wife." in response to hearing about my living for 13 with an emotionally and physically abusive father) to absolutely misogynistic remarks tossed in here and there (Me: "I've been reluctant to seek help because I worry about SSRIs." Bernstein: "Well that's because you're a woman.") I was gobsmacked that this guy is allowed to practice at all. Very charming and glib, but beyond that he lacks absolutely any substance that makes him a competent and trustworthy professional. Right in front of me, he went "Oh shut up" and switched off his phone when a patient was calling, only to thereafter reassure me he would be on call whenever I needed him. Not surprisingly, I could not get in touch with him more than once after the visit. On top of that, the medication he's prescribed me (Cymbalta) has had awful and paradoxical effects; my depression has taken a turn for the worst since using it, and I've suffered weight problems, skin problems, insomnia, fatigue, and an inability to concentrate on top of that. I've known some narcissists in my life, and this guy really reminds me of them. Patients please stay away.
1.0 Rating
April 16th, 2013
Poor/Inept Care at North Vista Hospital
My husband was a patient at North Vista hospital...Dr. Bernstein is totally inept. He made several promises that he did not keep; he said he wanted my husband's family involved in his care and when my son called him, the doc said he couldn't talk because he was going into a meeting and never returned his call. Last night I attempted to call Dr. Bernstein at 3 separate times and he never returned my call.
1.0 Rating
November 20th, 2011
Pill Pusher - not a solver of mental health problems.
5.0 Rating
July 24th, 2011
Good person
1.0 Rating
September 18th, 2017
Nearby Doctors

Dr. Kevin Bernstein is similar to the following 3 Doctors near Las Vegas, NV.