Rate Now
Share Your Experience
Have you seen Dr. Kevin Davis?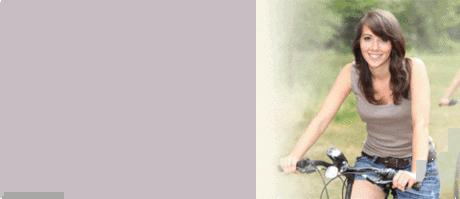 Endometriosis
Get the facts about endometriosis, including symptoms and parts of the body that may be affected.
32 Ratings with 14 Comments
4.0 Rating
February 21st, 2016
I had an abdominal ct scan that revealed a very large mass. I was told it was malignant Monday, Dr. Davis' office worked me in on an emergent basis on Wednesday, did surgery the next Monday! The doctor was very detailed in drawing and explaining exactly what he was going to do in surgery. I felt very at ease. Surgery was long and complicated, but successful and the mass was benign! The doctor was thrilled. His nurse came to visit me in the hospital and the office was always very pleasant to deal with! Dr. Davis really helped me when I needed it most!
1.0 Rating
November 15th, 2015
Overweight? Seek a second opinion.
I am considered high risk. And of all my conditions the only one concerned with was my weight. Course of treatment for complex hyperplasia with atypia is hysterectomy. He wanted to treat with d&c and oral medications. Only way to treat with hysterectomy and be considered less of a risk was to lose 100lbs. He was 45 minutes late saw me for less than 20 minutes and charged my insurance for over two hours. Decided to get a second opinion . Had a hysterectomy and they found cancer. It was caught early. If I had stayed with Davis.....well come to your own conclusion.
5.0 Rating
June 19th, 2013
Gave me my life back!
From the terrified moment that I met Dr. Davis the first time until now; FIVE years later, he has always been wonderful!! His knowledge is awesome, his sense of humor delightful, and his patience with we women who are scared just to be talking with him,...he is absolutely wonderful!! His oncology nurses, Karen & Judy are also extremely knowledgeable and beyond kind! I would recommend Dr. Davis to any woman who is in need of his expertise.
5.0 Rating
September 25th, 2012
If you have any worry about a womens health issue.This is the Dr to go to.He diganosed my cancer-ovarian. Did surgery and presently in chemo with this office to.Its working out great. The staff is very very knowledgable , friendly.very patient.Very understanding.If you cant cope.I highly recommend them,Glad We decided to go with a specialist then a general surgeon.
5.0 Rating
August 3rd, 2012
5.0 Rating
February 24th, 2012
5.0 Rating
July 13th, 2011
Kevin Davis saved my life
Dr. Davis diagnosed and performed surgery my cervical cancer in 1997, and has been following me ever since. I had a more complicated type of glandular cervical cancer. The surgery was long, and he ran up the stairs from the surgery suite to the waiting room to tell my family it was successful! He is the most caring, warm, sensitive doctor I have ever had. His staff mirrors his patient concern, and treat me like family.
5.0 Rating
May 20th, 2011
My Story
End of 2006 after years of having problems with irregular periods, my doctor then sent me to another doctor for a colposcopy at that visit stated, "Give her some tissue." I asked why? "Well, this is where women cry when I tell them they have cancer." I threw the tissue back at his nurse and said, "I know that the cancer is there, what do we do now?" "Nothing until it grows." I left that office so mad. At that moment I chose fight and not turn back. I got on my insurance website and find another doctor in another city and after her exam and additional colposcopy she referred me to Dr. Kevin Davis. My first visit was in Colorado Springs and he sat down with me and drew a picture of what my cancer looked like and scheduled me for a complete hysterectomy. That drawing is still framed with his signature. It was my focal point to fight this cancer my way. Feb 2007 had my surgery and the cancer didnt spread to any of my lymphnodes. No radiation or chemo was needed. If I had not been head strong or insurance savvy I would have waited for the cancer to grow and consume me. Dr. Davis and his awesome staff are amazing. Friendly, warm and wonderful. I have been 4.5 yrs and no signs of cancer. I encourage anyone to get a second opinion when it comes to your health you have nothing to lose except your life. And life is so worth living. I drive from Pueblo to see one of the best - I'm usually early and I don't mind waiting. And besides he gives the best hugs.
1.0 Rating
April 15th, 2011
Poor Poor Care or Concern
I will never recommend this Doctor to anyone.I was diagnosed with Ovarian Cancer by my regular OBGYN - referred to Dr Davis for further evaluation and treatment. Dr Davis without retesting or investigating further recommended hysteractomy. Questioned about restesting as no history of cancer in family nor any such exposure or habits. He would not listen. We did the surgery with him nevertheless because time was crucial and no time to wait if it was true. During the week hospital stay, did not see the doctor even once. At the hospital, i was diagnosed with Migraine. During discharge, there was a prescription for Imitrax for my migraine. When my husband went to fill it in..pharmacy/insurance wanted a reconfirmation of the medication as it was a strong one. Doctor/doctors office never called the pharmacy back. Pharmacy followed up with a fax...which was promptly filed in my file but no action. On the day of our post-op, 3 weeks later, i was having migraine. we told the doctor about the pharmacy trying to reach him and he denied it. later he found the fax in the file and asked his office staff to follow up on the prescription. Office staff called the pharmacy while we were there and assured us they would take of this and we could leave. We left. When my husband went to the pharmacy...they had not heard from the Doctor or his staff. My husband paged the doctor as the office was closed as we were the last appointment for the day. The doctor answered the page but yelled at my husband that he had gone out of his way numerous times already and cannot spend 15 minutes of his time to call the pharmacy and more such. All this when he knew that I was experiencing a migraine and that the next day was the weekend....no chance of catching my primary doctor.Once the surgery was over, he had got his money...did not care. I did not have cancer...i had endometriosis!!! And when the endometriosis is high, it shows symptoms of cancer but further tests then reveals the truth. I need not have done hysteractomy...removing my affected ovary would have sufficed. I am not even 40 and was hoping more kids!!!
5.0 Rating
May 10th, 2010
Excellent care
Dr. Davis performed my surgery and has been following me for approximately 3 years. The surgery went very well (at Swedish Medical Center). I had to have this surgery before and had a negative experience, but between Dr. Davis' expertise and the team at Swedish - I had no problems or concerns. I highly recommend Dr Davis and his team.
5.0 Rating
October 18th, 2009
ovarian cancer patient
1.0 Rating
August 25th, 2009
A Terrible Physician