Vitals cannot verify whether or not this professional is currently practicing. We recommend that you attempt to contact the provider to verify their status. Please email us at support@vitals.com if you have any additional information.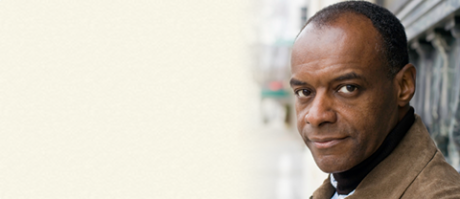 Colonoscopy
Get the facts about colonoscopy, including how and why it's done and doctors who perform the procedure.
Quality Rating
Highly Satisfied
16 Ratings with 9 Comments
5.0 Rating
August 12th, 2016
Wonderful
I am a patient of Dr. Dye, have been for two years, my first impression was he was very serious, to the point, my first time I made a joke and he did not laugh so I shut up, but after I found he has a good humor but takes illness very serious, and yes mine was serious. I just love him, he does a complete report on you and makes you not feel uncomfortable, but yes he will tell you point blank if you ask, so don't ask then say his bed side manners are bad. Its hard to find an upfront to the point Doctor who will take time with you. He does.
1.0 Rating
November 24th, 2015
Before you choose a doctor
Before you choose a Dr. Be sure you read patient reviews. NOT reviews from his nurses. And I can assure you had I known what I was getting into. I NEVER would of come here. The nurse was in such a hurry she basically did not care about my family history with Gastro diseases or my medical history for that matter. When your parent dies from a related disease that should be important. Not to them. I'm making a change. I didn't drive all the way over here for a 10 minute appointment and they have no clue of why I'm here. When I was referred. Carillon needs to get their act together with better Physcians and quit bragging about a 10 million dollar trama unit. You need better Physcians and a BETTER Gastro Doctor should be in your top 5.
5.0 Rating
June 21st, 2015
My opinion of Dr Dye
I have been Dr Dye's patient for many years. He is the most compassionate dr. I have ever met. He has never been rude or inconsiderate to me. He always explains the procedure and why I need it done. He always comes in pre-op to check on me and answers any questions and to be sure i'm comfortable. In all the procedures I have never been awake. I always see him after surgery to be sure I understand. I recommend him highly to my family or anyone who needs a good dr. Some of the comments made by others sound like they are talking about another dr.. I have been seeing him for many years and for many procedures and have never experienced anything but dr dye being a warm and compassionate and a great doctor.
5.0 Rating
January 20th, 2015
5.0 Rating
August 10th, 2014
RN
I have worked with Dr.Dye for some time and would like to respond to the reviews written above. First, the reason the facility was out of the medication they usually give patients is because it was on national backorder and no one could get it. Whenever the military is getting ready for a big operation where they expect a lot of wounded soldiers, they stockpile the medications they need for our soldiers who would die without it. The only reason they would not give more of the medication they had to a patient would be because the Blood Pressure drops too low. More medication would make the person go into cardiac and respiratory arrest. He always has his patient's safety in the front of his mind when doing these procedures. #2: I have never heard Dr. Dye be rude to a patient at any time. If the patient is rude to him, he does his best, but no matter what he says when the patient is that upset, it will probably be perceived by the patient in a negative manner. I have never seen him talk down to anyone. I am sure it was a misunderstaning. #3 I have never seen Dr. Dye give up on a patient because things become difficult. He always follows up with more testing, and he is an expert at using many very complicated instruments and machines. He also takes all the time a patient requires when explaining test results to them. He is a very kind and very intelligent physician, and even when patients become difficult, he remains quiet, composed and kind. I recommend him highly. I have had the types of tests he performs several times, and have never seen a better preop prep than he does. It is tolerated much better than any other prep I have had to do. Dr. Dye also makes sure his patients are comfortable during the procedure and has a medical doctor of anesthesia giving heavy sedation at the head of the bed for every case he does. I recommend him highly.
5.0 Rating
July 23rd, 2013
Excellent Physician
I have seen Dr Dye as a patient for 10+ years and worked with him as a nurse for > 20 years. He is one of the most skilled endoscopists I have ever worked with, able to complete many procedures that other physicians could not. I have found that many patients that interpreted his bedside manner as "rude" came in having already decided what was wrong with them, and then did not like hearing when he did not support their self-diagnosis.
3.7 Rating
January 25th, 2010
Follow Ups
5.0 Rating
July 23rd, 2008
best in his field
1.0 Rating
April 24th, 2008
Dye Review
Dr. Dye is a very smart doctor who is willing to help problems as long as they are easy to diagnose. But if the problem is difficult, he gives up easily and just wants you out of his sight. He talked down to me and was very rude to my wife when she tried to ask a question. He was only nice to me when he made a mistake during my endoscopy because he was so rushed because it was late in the day. We had to do the endoscopy again. His last words to me as I walked out into the lobby, after months of waiting for an appointment, were the following: "Don't come back because I have nothing else for you". How rude and insensitive. There are better doctors to choose.
3.0 Rating
June 15th, 2017
3.0 Rating
July 26th, 2016
Nearby Doctors

Dr. Kevin Dye is similar to the following 3 Doctors near Roanoke, VA.