Rate Now
Share Your Experience
Have you seen Dr. Kevin Fleishman?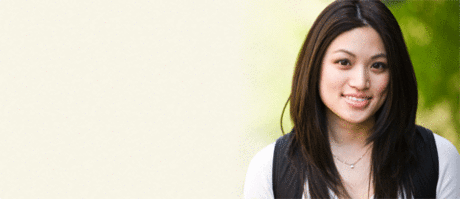 Birth Control
Get the facts about birth control so you can decide which type is right for you.
Quality Rating
Highly Satisfied
45 Ratings with 12 Comments
5.0 Rating
February 13th, 2017
EXCEPTIONAL Care with Compassion
I can't say enough to describe my satisfaction with Dr. Fleishman, who delivered my healthy and beautiful baby girl on 12/14/16. After more than a decade of trying to conceive, we finally became pregnant through IVF. I decided to leave my OBGYN whom I had been with for more than 17 years at Lee Health Physicians due to their inability to manage their patient load effectively. I was scared with the task of finding a new OB, especially one that would take me and my high risk IVF pregnancy along with advanced maternal age. Through research and recommendations, I chose Dr. Fleishman with Physician's Primary Care. From the first initial OB intake appointment to my 6-week post-partum visit, Dr. Fleishman made me feel like I was his only patient. Each visit he spent quality time with me examining me, asking questions of me and answering questions I had for him. At no time did he ever make me feel like I was just another patient or number. Dr. Fleishman has all those qualities one seeks in a doctor; caring, understanding, compassionate, thorough and extremely knowledgeable in his field. Dr. Fleishman's level of patient care is second to none. I feel like he is more of a friend than a doctor.
5.0 Rating
September 20th, 2016
Surgery
It was very easy to schedule an appointment to see Dr. Kevin Fleishman. He is surrounded by professionals who are very caring, communicates well and provide timely updates. I felt welcomed as the support staff sent me a nicely worded letter welcoming me on board. He promptly diagnosed and prepared me for surgery. I have postponed surgery for some time now, however, it was impossible to procrastinate any longer. He gave me the reassurance that I would be okay as I had expressed fear. I felt confident that I would be well again. After surgery, he scheduled post op visits in a timely and convenient manner. At any organization, scheduling can go awry, however, the caring support staff provided timely updates and kept the patients comfortable – for example, providing water and snacks as we waited. Dr. Fleishman is knowledgeable, easy to talk, warm and caring. I highly recommend him and would tell my friend to choose Dr. Fleishman without hesitation.
5.0 Rating
August 28th, 2015
5.0 Rating
February 18th, 2015
Excellent and caring obgyn
I've never written a review before, but I feel this is so deserving. Dr. Fleishman recently delivered my baby girl via an unplanned c-section at Healthpark hospital and did an unbelievably amazing job. I guess unfortunately it is often these days that some doctors do not have proper bedside manner and treat their patients like a number rather than a person. As an expecting mommy, we all know this is the worst feeling to have. Dr. Fleishman is a doctor who genuinely cares about the mom and wants to make her feel comfortable. He did everything in his power to make me feel at ease and comfortable prior to my csection. He treated me very endearing, made me feel like a person, talked to me, addressed my concerns and actually helped me to feel calm before going into a major surgery (which by the way, I was a nervous wreck). During the surgery, he performed everything so gracefully and professionally. His staff and the nurses in the operating room at HealthPark were also so amazing with me. My husband and I thank each and everyone of them. We are beyond grateful. They let me see my Daughter immediately and I got to bond with her instantly. If c sections were always practiced like this, moms wouldn't be so terrified of them. He even had a large mirror In the room and offered to have me watch my baby come out, so I could get the "full experience" but I opted out, no thanks I am not that brave -yet, lol. I did not feel any pain and my recovery is going very well. I am successfully breastfeeding and able to walk around. We thank God for Dr. Fleishman who delivered our beautiful little baby and we will always remember him as the doctor who really sincerely cared and have the utmost respect for him. He is not just a really good doctor but also a really good person. With many doctors being so tired and rundown, it is truly enlightening to have been able to find that doctors like him exist in the world that take the time to make you feel so cared for. Looking back, I wouldn't have wanted anyone else to deliver my baby and am forever thankful he was the one to do it. I recommend that everyone go see this doctor; he is truly gifted and you won't regret it.
5.0 Rating
February 2nd, 2015
AMAZING!
5.0 Rating
February 4th, 2014
Wonderful Doctor.
5.0 Rating
January 4th, 2014
Wonderful Caring Dr.
I have been seeing Dr. Fleishman for years. He is such a caring, concerned, polite thorough doctor. I would not want to see anyone else. He has taken care of me and he is always on the cutting edge of new things in health care. He truly cares! I would never go anywhere else! My and my husband both love him!
5.0 Rating
April 23rd, 2013
5.0 Rating
September 24th, 2009
Great Doctor!
With my previous pregnancy I saw a different doctor. I was very unhappy with him so I started seeing Dr. Fleishman. Dr. Fleishman is a great doctor. I am extremely happy with him. He always takes the time to answer all my questions and I never feel rushed. My previous pregnancy was very difficult but Dr. Fleishman is doing everything he can do to help with my next pregnancy. I would absolutely recommend him.
5.0 Rating
September 24th, 2009
Wonderful man!
Nearby Doctors

Dr. Kevin Fleishman is similar to the following 3 Doctors near Fort Myers, FL.