Rate Now
Share Your Experience
Have you seen Dr. Kevin Gandhi?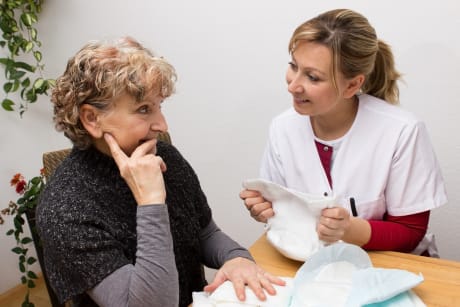 Urinary Incontinence
Learn about the symptoms and causes of urinary incontinence or urge incontinence.
Quality Rating
Highly Satisfied
17 Ratings with 6 Comments
5.0 Rating
April 1st, 2015
The. Best. Period.
5.0 Rating
October 23rd, 2012
1.0 Rating
January 6th, 2012
stay away
Dr. Ghandi performed a circumcision on me at the age of 18 and completely botched it. He removed far too much skin and did not realign the skin properly. Now, 7 years later, I deal with permanent numbness, scarring, and swelling, as a result. He has offered me no compensation or condolences, claiming that the situation is "up to God." Please, spare yourself and/or your family and find a urologist who does not make the majority of his income performing careless and unnecessary procedures. This man should not have a medical license.
5.0 Rating
July 7th, 2011
My daughter's favorite doctor
My daughter was born with a rare urinary condition, and Dr. Gandhi has been with us almost since the day she was born. He is the most kind, patient, and caring doctor I have ever known. I credit him with saving our daughter's life. Every time she's been in the hospital, he has come and seen her every day, even after hours. When we've had middle-of-the-night emergencies, he's met us at the ER. His staff are great--like family for us! He has explained our daughter's condition, the options for treatment, worked with us when we had concerns, and has made living with her condition a positive experience. My daughter loves him, and knows that if something is wrong, he will take care of her. We have absolute trust in Dr. G, and would recommend him to anyone who needs a urologist. Dr. G is the best, and every nurse I've ever met says the same thing, and they are the ones who know ALL.
1.0 Rating
July 24th, 2010
Dr. Didn't Show For Our Appt
We went to see Dr. Gandhi on a referral from our physician. We needed to see a specialist to evaluate some tests that we had done at the hospital. I was standing there when our Dr.'s receptionist was making our appointment with Dr. Gandhi, and all of our tests at the hospital were scheduled around his availability. We drove nearly 2 hours to see Dr. Gandhi and when we got there for our appointment, he wasn't there! Instead, we were told we would be seeing the nurse practitioner- which is NOT what we scheduled...the whole point was to have a specialist go over our test results from the hospital. Very disconcerting- his office just made the switch without even notifying us. The nurse practitioner was very nice, but I am not sure I would trust the office for future health care. It seems pretty unprofessional to do that, and the patient that he did this to is our baby- as a physician that has been practicing for as long as he has, he should understand the importance of giving the best possible treatment to the most vulnerable patients. I am disappointed that her health meant so little to him that he didn't bother showing up to evaluate her tests.
5.0 Rating
July 16th, 2009
Excellent Doctor!
We've been seeing Dr. Ghandi for my one year old son due to some aggressive tumors that keep growing back in his scrotum. Right now, he is busy researching and trying to help me find a specialist somewhere, anywhere in the country so we can try and get this taken care of. We've had one surgery with a different surgeon, and one with Dr. Ghandi. The one with Dr. Ghandi was so much better! His bedside manner is so much nicer. You can tell he truly cares about his patients, and their families too. He definitely believes in Mommy intuition. (That means a lot right there!) I am so grateful that we found him, but I can't wait for the day when we don't have to see him anymore, but that is no fault of his, I just want my son healthy finally. :)
5.0 Rating
November 23rd, 2016
5.0 Rating
July 21st, 2016
5.0 Rating
September 22nd, 2015
5.0 Rating
May 22nd, 2015