Rate Now
Share Your Experience
Have you seen Dr. Kevin Greene?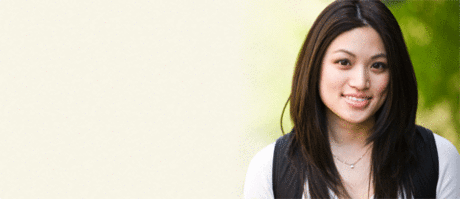 Birth Control
Get the facts about birth control so you can decide which type is right for you.
53 Ratings with 17 Comments
1.0 Rating
January 25th, 2016
Run!
I was referred to Dr. Greene by a walk in clinic which he owns. I had 5 or 6 appointments and never even met Dr. Greene even after a cancer diagnosis by a specialist. You will only see PA's and that is fine for most health issues but you would think that at some point he would poke his head in and introduce himself. I have an MD now who I see whenever I have an appointment. What a difference. You just get the feeling that it is all about the money.
1.0 Rating
August 8th, 2015
Beware
1.0 Rating
July 23rd, 2015
Completely Disatisfied
I have been having a problem over a bill for lab work. The office manager Elana has acknowledged that their billing company has made an error some where and I'm not the only patient having a problem over billing. . I even went down to the office personally to try and straighten out this mess. Its been almost two months trying to get this bill taken care of. Every time I call my call goes to voice mail saying they will call back but they never do. I owe a bill to a hospital and they are threating collections for no payment. The office help says its a coding problem. How long before it gets fixed. I've asked to speak to the Dr but that hasn't happened. Something is wrong when the Drs office will not call back. In the mean time I owe this huge bill to the hospital. I've been to this Dr three times I have no faith in Dr Green or his office.
5.0 Rating
May 24th, 2015
DR GREENE has been my Doctor for many years and very happy.
1.0 Rating
May 11th, 2015
Becoming less doctor like and more of a business man. Becoming less d
1.0 Rating
April 10th, 2014
marcy
terrible edique on the phone denying blood pressure meds denying refills on thyroid when marcy was there she was prompt doing drug test without being aware of it thank god we found marcy again shes a great dr who u can be open and honest to
5.0 Rating
October 13th, 2013
Excellent Care!
Dr. Greene treats his patients like family! He is very busy and on occasion I have had to see one of his staff, but they are very good too. If I have had a question or concern, Dr. Greene has always called me personally or had me come back in. The staff from the front desk to the medical assistants are all very nice and professional. The longest I have waited is 10-15 minutes which I think is typical for most offices. I can't imagine getting better care from another office. Dr. Greene takes care of all my needs.
1.0 Rating
August 12th, 2013
Go elsewhere!
I am switching Drs. cant establish a relationship if everytime you go there you are seen by different PA's, has a revolving door of them. You can only see Dr. Greene for physicals and when I called to make an appointment for this years physical in July, I was told that they are now booking appointments for Feb. I have to wait 7 months...thats crazy. Do yourself a favor and go elsewhere..plenty of capable Drs. in this area, I already had an appointment with one who was referred to me by another Dr. as well as some friends and while the office looked just as busy was seen by the actual Dr. and have a physical scheduled within a month.
1.0 Rating
June 25th, 2013
Don't Go to this Doctor
2.3 Rating
April 29th, 2012
motto of that office is pack them in as fast as possible, pack em in herd em up. the faster the more money. dont get to see the doc cept once a year for physical and that only takes 5 minutes, and if you try to talk he sushes you up till hes done writing. by then you forget what you wanted to say. marcy is great. she should own that practice, but then would she get like Dr. greene. he used to be caring, and now its all about money. so sad
1.0 Rating
April 16th, 2012
Need a new Dr. STAT!
Dr. Greene's office used to take pride in not making you wait to be seen. Now, you could wait up to 40 minutes to even be called back. I have been going there for at least 5 years and I have met Dr. Greene once. I called for an appointment when I was sick and I requested Dr. Greene because all of the PAs there are half brain dead and they told me "Dr. Greene does not see sick patients". What kind of Dr. is that? He just wants to pack in as many appointments as possible to make money. Then they try to send you for all these follow up tests to get even more money. Total rip off and a complete joke. No one there is concerned at all for your health, just your money.
1.0 Rating
October 11th, 2011
UnprofessionalUnprofessional
I was reprimanded by both Dr. Greene and his assistant for being 2 min.late for my appointment. On the next visit, I waited over 45 min. and when I tried to talk to the staff about it they were very rude. I left and told them I would rebook at a later date. The next day I received a certified letter dismissing me as a patient for "incompatability."
Nearby Doctors

Dr. Kevin Greene is similar to the following 3 Doctors near Plantsville, CT.

Dr. Youssef Khawaja

Endocrinology, Diabetes and Metabolism, Internal Medicine

Plantsville, CT 0.13 mi