Rate Now
Share Your Experience
Have you seen Dr. Kevin Kuenstler?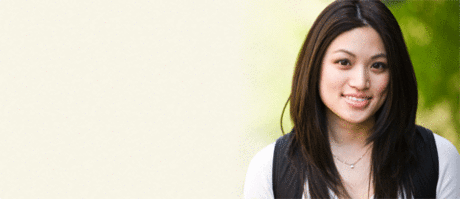 Birth Control
Get the facts about birth control so you can decide which type is right for you.
23 Ratings with 14 Comments
5.0 Rating
March 17th, 2016
Best Doctor Ever
1.0 Rating
December 29th, 2015
Unwilling to squeeze patients in for appt
I called the office today and mentioned that I was having symptoms of a DVT. The person answering the phone said Dr K could not see me for 3 days. They did not inquire as to the details or seriousness of the symptoms. DVT is a serious issue, which could lead to a pulmonary embolism and death. I am shocked that his staff shows so little knowledge and concern about his patients. I suppose I will go to a walk-in clinic or to the hospital.
1.0 Rating
January 6th, 2015
They never answer their phone (stuck in voice-mail heck), and they don't return calls!!!
1.0 Rating
May 27th, 2014
DR. Kuenstler was the first doctor I had been to in years, simply because i don't usually get sick. I went in for pancreantitis which was diagnosed at the ER. He asked some questions did a little pushing on my stomach, had blood drawn and said they would call with results in a couple of days. That was on Monday, I never heard from them after calling several times and leaving messages with his nurse on Thursday, I finally got a hold of her Friday afternoon. Then she said "yea I tried calling you Thursday, but there was no answer". No you didn't, and if you did you should have left a voicemail. I went back in because of more pain in a new area and diarrhea a week later and had lost 14 lbs. which I was told is normal and it was still just the pancreantitis. I went in as a walk in so couldn't see Dr. Kuenstler instead saw Dr. Rodriguez. I was shocked at how much he argued with me when I asked if it could be something else that was causing the pain, and that all of this was new pain, and the diarrhea was new as well, but he stuck to just pancreantitis.. I have to go back to have a third set of blood work done and I'm pretty sure I will be finding a different doctor from now on. Dr. Kuenstler wasn't too bad but if I can't see him in an emergency then what's the use
5.0 Rating
May 21st, 2014
The best doctor ever
1.0 Rating
August 9th, 2012
be careful
It is very hard to get them to send a prescription to the pharmacy. My child waited 3 days with pink eye to get her medicine. Next appointment was for sore throat. Saw the PA. Told her I did not want a particular type of antiboitic as it gave my daughter terrible diahrea. She said I had no choice. I left w/o any medicine and went to another doctor. Will never go there again!
1.0 Rating
April 3rd, 2012
Rude office, never get s call back when told I will. Ive actually never have met Dr. Only PA, who due to his lack of attention to detail, I have been waiting for my monthly script for 1 1/2 weeks because his notes are off and Dr apparently has no time to look at my chart.Bad experience, will be switching soon.
5.0 Rating
January 18th, 2012
Doctor is great... Staff and PA not so much...
The only problem I have had with this doctor is the doctor's office. The front people are hit or miss. Also the other day I went to get my script filled and Dr. K didn't have any scripts left that I needed so another doctor was to determine if he would write it for me which he did not and frankly insulted me since I have been taking this particular medication for over 8 years. I was suppose to get a call back but I never did. What a waste of an apointment.
1.0 Rating
May 8th, 2011
Last year my grandmother passed a away from lung cancer, she had multiple visits to dr kuenstler's office and not once did he care to order xrays for my grandma who had a constant really bad sounding cough. I told him about her cough back in 2009 when we visited his office but he said it was probably allergies!....to find out by a different doctor in Virginia a few months later that one her lungs was totally collapsed and cancer was taking over her other lung too. Dr Kuenstler should had taken that extra step to order xrays and make sure grandma was taken care of better!!
2.3 Rating
April 18th, 2011
Timely Response to Refill Requests.
1.0 Rating
February 12th, 2011
Get out of Healthfirst
Don't have your staff call and cancel patient appointments with the excuse you have gone home ill; only to find out from your P.A.later that same afternoon you decided to take off the rest of the day because it was you birthday.Why would you take a walk-in patient ahead of an established patient with an appointment?
1.0 Rating
January 10th, 2011
Never see the Dr
Problem with this Dr's clinic is that you NEVER get to see him but his PA. The clinic is dirty and his office staff is RUDE and like to over charge. They will bill your insurance even though you tell them you are paying cash that day for a simple office visit and not using your insurance. Shady practices there. Not to mention when you see differant PA's all the time its hard to get a proper diagnosis.
Nearby Doctors

Dr. Kevin Kuenstler is similar to the following 3 Doctors near Fort Worth, TX.