Rate Now
Share Your Experience
Have you seen Dr. Kevin Turner?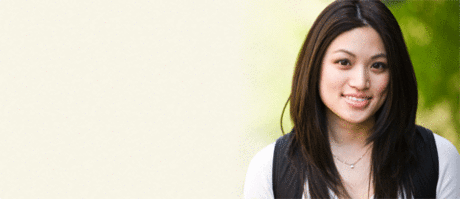 Birth Control
Get the facts about birth control so you can decide which type is right for you.
36 Ratings with 14 Comments
4.0 Rating
June 11th, 2016
1.0 Rating
April 21st, 2016
AVOID THIS MAN AT ALL COSTS
This was the absolute worst health care provider I have ever had the misfortune to come in contact with. He yelled at me my entire labor, had the nurses hold my legs down against my will during delivery (I had a natural birth with no drugs and the baby was not in danger), and yelled to push. All this trauma resulted in a third degree perineal tear and later total pelvic organ prolapse. I am considering a lawsuit against him.
1.0 Rating
April 15th, 2013
Doesnt take time to make sure patients are cared for
I was a patient of Dr. Turners for my last child. I had a lot of problems that he never picked up on. It wasn't until I saw another doctor that my health conditions were addressed and I was immediately treated. Maybe if Dr. Turner had spent enough time making sure everything was going ok he would have noticed something was wrong. Dr. Turners office in general doesn't spend enough time with their patients. They rush everybody through and schedule too many people. This is not ok.
5.0 Rating
April 3rd, 2013
I had surgery by another physician not affiliated with Dr. Turner and had a bad and painful result which required treatment. I saw Dr. Turner for my aftercare and he went out of his way to give me pain medication before he began debriding my surgical wound and made sure it had taken effect before he began. This may not sound like much but the two physicians I saw prior to Dr. Turner did not concern themselves with my discomfort. He won a fan in me that day and I would recommend him to anyone!
5.0 Rating
August 28th, 2012
I appreciate the time Dr. Turner took to explain a procedure to me and my mother today. It is stressful at the moment, trying to help her get many things done. Dr. Turner was very kind and presented things in a positive manner. I would recommend him to anyone as a very skilled doctor that cares about his patients. I have used Dr. Turner as a doctor before and I have a lot of confidence in him.
1.0 Rating
June 21st, 2012
1.0 Rating
January 22nd, 2011
2.3 Rating
November 17th, 2009
Dr. Turner likes to hear himself talk. Which is why he's always running late--I would not suggest an afternoon appointment with him. Unfortunately, he doesn't like to listen, and he doesn't really seem to care about me as a person or a patient. I had to ask for important information like, "how often should I take this drug?" and "how will I know the test results?" and "should I schedule another appointment"? If I hadn't asked these things, I'd have walked out knowing nothing about what was going on. For as much as he talks, he doesn't seem to say things I need to know. And I'm starting to really dislike the APW clinic overall. When everything is fine, there are no problems. When you have questions or there are complications and you need to talk to someone, you have to leave a message, and maybe someone will call you back a few hours later. "Customer service" is not high on the priority list at APW. Frankly, I'm looking for a new doctor.
1.0 Rating
October 19th, 2009
This doctor is very insensitive and treats patients chauvinistic. He makes you feel like you are a bother. Use to like him but I think I just didn't realize what he was like. The front office here is very rude and unfriendly and can make you feel uncomfortable and unwelcomed. The nurse here are all very good and nice. This doctor is not someone I would recommend.
5.0 Rating
September 4th, 2009
5.0 Rating
August 5th, 2009