Rate Now
Share Your Experience
Have you seen Dr. Keyan Ma?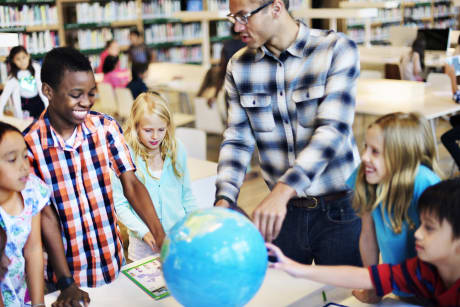 Autism Spectrum Disorder
Get the facts about Autism Spectrum Disorder (ASD), including the different types and the most common symptoms.
Quality Rating
Highly Satisfied
29 Ratings with 14 Comments
5.0 Rating
December 30th, 2015
I heard about Dr. Ma from one of my friends. I suffer from chronic low back pain for years and had been to different Chiropractors without improvement. I almost lost my hope. After my friend recommended Dr. Ma, I went here last week. This is the first time I tried acupuncture. What amazed me was that I felt some kind of relief after the first treatment. I will continue the physical therapy there and hope the low back pain will be better controlled. In addition, the front desks are friendly and patient. Highly recommended.
5.0 Rating
January 3rd, 2012
Caring Doctor
1.0 Rating
July 30th, 2011
he not good
5.0 Rating
July 26th, 2011
Dr, Ma ,Thank you very much!
I found this website accidently today and thought I should write something about Dr. Ma. I have chronic left knee pain and my surgon suggested me to have knee replacement. I did a lot research on the knee replacement and am really scared of surgery. My mom recommended Dr. Ma and conviced me of getting a second opinion from him since he used to be an orthopedic surgeon in China. After he checked me carefully and reviewed my MRI reports,Dr. Ma adviced me to have conservative treatments first.Thank God I listened to him. Today, 3 years after, I am still walking with my own knees.
5.0 Rating
July 25th, 2011
A highly recommended doctor!
I've been suffering chronic headache for over 20 years and seeing so many specialists and taking tons of medications with no relief. One year ago a friend of mine recommended Dr. Ma and he believed that the headache might be related to my neck pain. He asked his therapist to focus on treating my neck and followed up with me regularly. Miracle happens!I am cured! Thanks Dr. Ma! And all nice and considerate staffs working in his office! Now if you have similar problem and happen to read this review, give it a shot and go see Dr. Ma!
5.0 Rating
July 25th, 2011
I like Dr Ma
have right shoulder pain for almost 2 years and seen different doctors and tired so many treatments before I found Dr. Ma. He is really a great doctor and figured out the shoulder pain caused by my neck problem. He treated my shoulder and neck together accordingly and I feel so much better with a few sessions. Now I go there once for a while for maintenance since I have to continue torturing my neck every day by using computer.
5.0 Rating
July 22nd, 2011
I like Dr. Ma
I have been seeing Dr. Ma over the years. He is always pleasant, and he is very good in diagnosing and give me the right medical treatment. The most important thing is that he cares about his patients. I would recommend Dr. Ma with reservation to any of my friends. We need more Doctors like him! A lot more!
5.0 Rating
July 22nd, 2011
A great doctor!
I have been seeing Dr. Ma for many years. The treatments reduce my pain dramatically. Not only he is good at treatments but also a great doctor able to find other illness. His diagnostics are very accurate and pin pointing. My friends go there with my recommendation and all found very satisfied with visiting Dr. Ma.
1.0 Rating
May 4th, 2011
insurance fraud
5.0 Rating
November 27th, 2010
Great Doctor!
I thought Dr. Keyan ma is one of the most pleasant and professional doctor who is committed to the practice of pain management. He is the most amazing doctor. I've been to so many doctors but I feel so comfortable when Dr.Ma discuss with me about my neck pain and shoulder pain, he listens and hears what you're saying and feeling. He's reasonable, conservative in treatment and gives you the time that you need.
5.0 Rating
November 26th, 2010
Satisfied Med Student
My 8 week surgery rotation completely wrecked havoc on every joint and muscle in my body. Even though I attend medical school in California, I promptly made my appointment with Dr. Ma over Thanksgiving Break. 6 years ago, I dislocated my knee in a serious accident. Instead of suggesting surgery (as all the other physicians had), he opted for a regimen of acupuncture, massage, and physical therapy. To this day, my knee is completely healed and pain-free! As I had expected, I left his office yesterday completely satisfied and feeling as good as new. I only hope that one day I can be as professional, caring, and knowledgeable as he is.
5.0 Rating
August 3rd, 2010
At Last My Headaches Are Gone!
Dr.Ma is a brilliant diagnostition. Within a very short time he descovered the cause of my (2 year headache). I had been to several different types of doctors. They gave me tests and pain pills. Alternitive Medecine is not for everyone, but it is for me and my daughter too.I praise thes medical arena highly and I'm delighted with Dr. Keyan Ma and his friendly and capeable staff of professionals.
Nearby Doctors

Dr. Keyan Ma is similar to the following 3 Doctors near New York, NY.

Dr. Mila Mogilevsky

Anesthesiology, Pain Management, Physical Medicine and Rehabilitation

New York, NY 0.07 mi

Dr. Nilufer Guleyupoglu

Pain Management, Physical Medicine and Rehabilitation

New York, NY 0.07 mi