Rate Now
Share Your Experience
Have you seen Dr. Keyvan Abtin?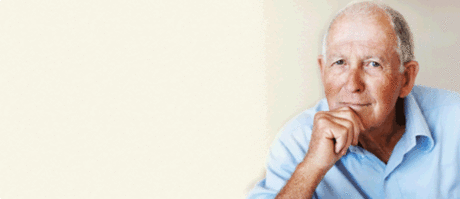 Parkinson's Disease
Get the facts about Parkinson's disease, including symptoms and how the disease progresses over time.
47 Ratings with 17 Comments
3.0 Rating
April 18th, 2016
tethered cord surgery
I don't have much to say other than the procedure was supposed to have me back to normal walking in a month, been over 10 years now and pain has only worsened never at any point got better, I cannot directly relate cause of symptoms to the dr. As I do not know if it was just me it didn't help, however I couldn't walk without a walker/cane for over 6 months and that was very slow recovery considering other people supposedly were back to at least where they were before the surgery after a month or so. I do wish he would have followed up with me a little more after finding out I was still in horrible pain. I would suggest strongly weighing the pros and cons of opening up your spinal column before going under the knife. Overall he was a competently educated doctor.
5.0 Rating
December 31st, 2015
Best Ever!
4.0 Rating
August 4th, 2015
3.7 Rating
November 26th, 2014
5.0 Rating
June 8th, 2014
Excellent Doctor
Without a dough the Best doctor one could ask for, He is Very ON TOP of his game, & proactive. Great above and beyond bed side manner. Easy to get appointments. Prompt and never had to wait. Office Staff are very educated and are able to help with any situation. Over all rating 10 out of 10 from me.
5.0 Rating
December 28th, 2013
I have read these other negative reviews of Dr. Abtin and Iaugh. Dr. Abtin operated on my neck in 2007, doing another approach from another Dr and his failed attempt. Dr. Abtin was amazing from start to finish. He broke it down for me with exactly what to expect. I have had no neck pain since 2007. I now have to have back surgery, unrelated to this surgery and I am looking at how feasible it would be to go to him again. I live 5 miles from the Mayo clinic here in Florida and I would rather see Dr. Abtin. Do yourself a favor and if you are having issues, see Dr. Abtin.
5.0 Rating
October 16th, 2013
An Incredible Doctor
I have enormous respect for Dr. Abtin. He's hands down the best Dr of ANY kind I have ever known and I am well into my 70's. He has an extraordinary compassionate, is a great listener, spent a great deal of time discussing my options, the plus or minus of each option, and advised about prevention. He has an easy going demeanor and a sense of humor. He is not arrogant, like so many other Drs I've seen. He's knowledgeable about medicine and took the time to help me understand my condition and the surgery. He showed me complete respect and cared about me. His staff was attentive and went out of their way to assist in getting the required pre-op tests and other necessary appts set up. My family was so appreciative of his visit at the hospital. He's a credit to the medical profession and to our community. I highly respect him and have no hesitation in recommending him.
1.0 Rating
August 29th, 2013
ALWAYS get other opinions!!!
Went twice to his office, seeking solution to ongoing neck pain issue. After looking at MRI and xrays, he told me I needed several vertebrae fused... asap. Told me scary story of how I could be paralyzed if I didn't. It horrified me. I went to another neurosurgeon for a second opinion. He totally disagreed with Abtin's assessment. Long story short, I found a great naturopath who practices NAET*. Through this allergy elimination technique, the neck and other back pains have been almost completely eliminated. I shutter to think what my life would be like had I gone under the knife so quickly, as Abtin suggested. (check out naet.com for more info)
5.0 Rating
May 30th, 2013
Patient
Dr. Abtin is like a superhero to me and my family. I had seen so many other drs and was always told my symtoms were fabricated and made no sense. I went to Dr. Abtin to get a new opinion he was able to diagnose the problem the first day I had a rare genetic disorder called Chiari Malformation causing severe symptoms I could barely walk across a room and my family suffered because I could no longer function. Dr. Abtin performed what we call a miracle surgery. Within a month I was able to finally start functioning again like a human being is meant to. He was upfront and honest about all the risks and he didnt sugar coat anything some see this as arrogant I see it as a prayer because we expected the worst and got the good instead. I appreciate everything he has done to help me recover and start living my life again. It is amazing how ones life is affected by an illness and the difference it can make when you are finally diagnosed properly.
1.0 Rating
March 26th, 2013
BEWARE!!
I have never encountered such a HORRIBLE doctor. He has no professionalism and zero bedside manner! Long story short, my mother was in the hospital, the doctors sought his advise, he had seen my mom prior, and told me in a very aggravated why are they bothering me way, "this will be your mothers demise, and I dont want someone coming back on me". He then called my very ill mother in the rehab facilty to tell her this as well. APPALLING!! He should not be a doctor!
5.0 Rating
July 30th, 2012
Excellent
1.0 Rating
January 7th, 2012
Neck fusion