Rate Now
Share Your Experience
Have you seen Dr. Khang Nguyen?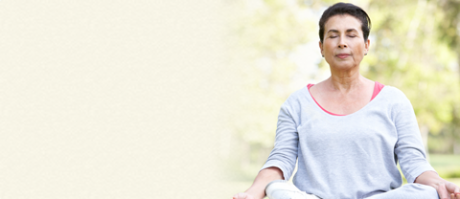 COPD
Get the facts about chronic obstructive pulmonary disease (COPD), including symptoms and complications.
23 Ratings with 11 Comments
1.0 Rating
August 25th, 2016
1.0 Rating
August 25th, 2016
Very Disappointed
5.0 Rating
April 3rd, 2015
Very Happy with Care
My mother saw Dr Nguyen for the first time only because her regular doctor was not working. . He was very thorough, kind, and caring. He made common sense recommendations and did a complete exam, including ordering bloodwork. To our surprise, the next afternoon he called to see how she was doing and to make recommendations about follow up. My mother and I both found him to be pleasant, engaging, and interested in what was troubling my mother. As an added plus he has a very good sense of humor and was able to put my mom at ease. Thank you Dr Nguyen!
5.0 Rating
February 25th, 2015
Attentive, caring, thorough and professional
1.0 Rating
January 17th, 2015
Dangerously dismissive
I saw Dr Nguyen because my PCP was not in the office the day I needed to be seen. He barely looked @ me, did not seem to either understand or care about my complaints. Both medical problems had been treated in the past w/o any issue, however Dr Nguyen acted as if my presence was an inconvience. He was MOST reluctant to treat my medical issues , even though I stressed that he pull my med record up on the computer screen. His treatment plan for a acute phase of a chronic GI disease was to "eat yougrt". And, his lack of compassion was @ such a level, I complained to the office staff directly after seeing him. The office staff here is WONDERFUL. My husband + I then met w/ the Senior MD of the practice, who seemed to want to know all of the details involved w/ my visit w/ Dr Nguyen. This MD was the one to treat my pressing medical problems. I would never recommend Dr Nguyen to anyone I know. IMO, he just tarnishes this otherwise glowing practice.
5.0 Rating
January 10th, 2015
I saw Dr. Nguyen for a visit after release from the hospital. My PCP was on vacation, so I saw Dr. Nguyen for the first and only time. He was professional and thorough. I knew he had read my history because he asked appropriate questions and examined all the things that needed to be checked out. He shared information well with me and my wife. I was impressed that he did such a great exam especially since he had never seen me before. He spent plenty of time with me at the visit.
5.0 Rating
May 8th, 2013
Dr. Khang Nguyen is my primary doctor since 2010. I have introduced him to two uncles of mine because I think he is very knowledgeable and professional. I'd been feeling sick since 2007 due to an unknown disease (according to some other doctors). I had been in MGH and Harvard Vanguard and taken multiple lab/blood tests but there was nothing found. In 2010, I chose Dr. Nguyen, an MD in Milton Hospital, as my primary doctor and met him for first time at Milton Hospital. As soon as I finished explaining him my symptoms, he confidently diagnosed that I was possibly infected by HBV (Hepatitis B) viruses. He sent me to take few different blood tests and the results came out as it is I was infected by HBV. I was impressed! He promptly referred me to a liver specialist in Beth Israel Deacon Hospital. I have been treated there for almost 3 years. My original IU/ML was +110Millions, now is undetectable. Thanks to Dr. Nguyen.
3.7 Rating
June 27th, 2012
1.0 Rating
November 1st, 2010
find another doctor.
Rude. callous. uncaring. Cares more about his clothing than his patients. Does not call prescriptions in to pharmacy when he says he will. Does not care about his patients.September 2010 I spoke with Milton Hospital and was told Dr. Nguyen does not have full rights at that hospital. He can see patients in his office in the medical building. He cannot admit patients to the hospital and he cannot treat his patients while they are inpatient. Why bother with him as a doctor when you will need another doctor if you get sick and need to be admitted to the hospital.
1.0 Rating
September 12th, 2010
Do not go to him unless you are in perfect health.
Insists on clients being prompt, but then keeps you waiting, 20- 35 minutes.Dismissed chronic respiratory disease as 'that stuff' with a flip of his hand.Ordered tests I did not need, just because I was about to turn 50, instead of tests I did need.Kept putting off referral for surgical consult when I needed surgery. Insisted it was 'nothing' and told me to continue PT.Another time when I had surgery, surgeon signed off on my discharge, pending Nguyen's prognosis of my respiratory status. After waiting for three hours for him to come to check my respiratory status, I was informed he had given verbal ok for discharge over the phone. I was in the hospital for one thing, so he would not be able to bill my insurance for checking respiratory status, therefore did not see need to check if my respiratory status was stable.This doctor is an egotist who does not want to be bothered by people who have actual health problems. He would be much happier if he were a Physician to the Stars
1.0 Rating
February 26th, 2010
A Doctor to stay Away From
Dr. Nguyen is a young, hot shot doctor who dresses to impress, speaks a foreign language and has a one-track mind. Those are the only positive things I have to say about him. We've had him as the doctor for my grandparent's (who I care for at home) for the past 3 years and have been fighting with him ever since. He's made so many mistakes with prescriptions. He lacks the most important aspect of being a good doctor (not even a great doctor) and that is compassion. He lacks a sense of care and consideration for people of an *older age and is just to put simply and blunt: not a good doctor. He recently prescribed the wrong medication for both grandparent's (swap mistake and double Rx mistake - easily constitutes filing a lawsuit) and has re-prescribed the same medication 1/2 a dozen times for the same recurring conditions for my gramps; every time it doesn't work and yet every time the infections he gets come back the same antibiotic is prescribed. He switches antibiotics during the middle of treatments frequently and may add several to treat different infections at once. He has no understanding of how to care for the elderly. Avoid at all costs.