Rate Now
Share Your Experience
Have you seen Dr. Khiem Nguyen?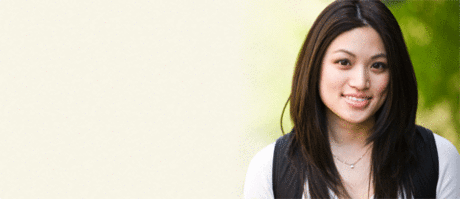 Birth Control
Get the facts about birth control so you can decide which type is right for you.
22 Ratings with 12 Comments
5.0 Rating
September 27th, 2016
Great Experience !!!
5.0 Rating
September 8th, 2016
Very Kind and Genuine Man
After suffering with pancreatic illnesses for three years and undergoing a major procedure, Hassan suffered greatly. Dr, Nguyen did not just treat the illness, he researched the cause. That helped to change our families life because Hassan's health improved. Dr. Nguyen treats his patients as if they are part of his own family and not just a patient. He truly cares and is a very kind and genuine man. We were lucky to find him.
5.0 Rating
August 22nd, 2016
Dr Nguyen and his office staff are phenomenal
Dr Nguyen and his office staff are phenomenal and very personable. He helped me understand my health concerns in a simple manner that I could finally feel relaxed about. I love how their office is set up and the ladies at the desk are great and full of positive smiles. I have seen many doctors over the years and he is one of the best because I left feeling comfortable and sure in his answers. I would highly recommend him to anyone.
5.0 Rating
July 14th, 2016
Review of Dr. Nguyen
5.0 Rating
April 26th, 2016
1.0 Rating
March 27th, 2016
This was the worst doctor I've ever visited. Very rude and nasty. I have a hemorroid problem and he was so disrespectful. He kept saying it was my fault this happened. He gave me a prescription which the pharmacist said is not covered by my insurance and it would cost me $1000. Who would ever pay that kind of money for a temporary relief. This guy is the worst. Don't go he should loose his license!!
1.0 Rating
December 2nd, 2015
I am new to this area and was set up with an appointment through my health insurance company. After I read the reviews and the begging of my family members who had experienced horrible treatment with this doctor, I decided not to see this doctor and contacted my insurance company. My Insurance was helpful and thankful that I provided this information. They informed me that they will do a more thorough background check on him.
1.0 Rating
June 12th, 2015
HORRIBLE
Worst Doctor I have ever seen. Incredibly rude and demeaning. He is definitely in the wrong profession. He is lazy and has the worst bedside manner I have ever seen. He should have his license revoked. DO NOT GO TO HIM WILLINGLY!
1.0 Rating
April 12th, 2015
I went to the emergency room with severe pain in my stomach. When he finally saw me he acted like he knew already what my problem was and said there was nothing he could do for me and to see a gastrologist. Come to find out he is one. He was very smug and didn't seem like he wanted to be bothered by me.
1.0 Rating
August 18th, 2014
Unprofessional and lacks diagnostic expertise
My father was recently seen by Dr Nguyen at St Lucie Med Center. He was in for Gastritis and Pneumonia (primary reason for hospitalization). My Dad was fighting an infection and was not eating. Dr. Nguyen wanted to prescribe Reglan for gastroparesis, a drug with severe side effects such as Parkinson's like tremors and Tardive dyskinesia ( sometimes irreversible). He was prescribing daily for life. This med in not indicated for the elderly, those with hypertension, or for long term use. Well my Dad is 87, has severe hypertension, and I did not want this drug administered to him. I tried to have an open dialog with Dr. Nguyen, and he was not willing to talk. He was arrogant and unable to communicate why this drug was appropriate in spite of the risky side effects. When I sought understanding he said to me verbatim, in front of the nursing staff, "I feel sorry for your husband." IMO he lacked professionalism and was too ready to write a Script for a harsh and contraindicated Rx rather than work harder to diagnose and treat my Dad. He as much as wrote my father off! Prior to this experience my father saw him as a follow-up to another recent hospitalization at his office and he briefly spoke to him after over 1 hour of waiting. He offered him no guidance on dietary modification even after I told him my Dad had a high acid diet (oj, pasta with red sauce, chili, etc.). I do not live in this area and called his office prior to my Dad's most recent hospitalization with concerns for my father and wanted to ask a few questions. I called on a Thursday. Come Monday, neither he or his office got back with me. He over schedules patients in his office, is too quick to prescribe pills versus taking a comprehensive approach to diagnose and treat, and is unprofessional in his bedside manner. We are finding a new GI Dr. I advise anyone seeking assistance for GI issues to do the same.
1.0 Rating
March 29th, 2014
Poor Bed side Manner
Nearby Doctors

Dr. Khiem Nguyen is similar to the following 3 Doctors near Port Saint Lucie, FL.