Rate Now
Share Your Experience
Have you seen Dr. Khoa Lai?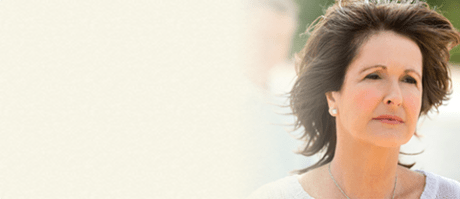 Metastatic Melanoma
The facts about metastatic melanoma, a serious skin cancer, including signs, symptoms & what happens to the body in each stage of cancer.
19 Ratings with 9 Comments
5.0 Rating
March 21st, 2017
Dr Lai removed my bi-lateral ruptured silicone implants. He had a broken leg at the time and STILL performed an excellent 4.5 hour surgery
5.0 Rating
July 31st, 2015
I see Dr. Lai about 3-4 times a year for facial skin checks follow a couple of bouts with basal cell skin lesions. He is really terrific, very caring, and doesn't recommend any procedure that doesn't need to be done. He frequently says that his recommendation is that we can just keep an eye on spots and watch for changes. My wait time is probably longer than most because due to my work schedule, I have to have one of the last appointments of the day.
5.0 Rating
May 19th, 2015
Like mother - like daughter.
5.0 Rating
November 13th, 2014
Dr Lai has done several surgeries on me correcting my issues with skin cancer. I think he is delightful and professional and has cut some spots out on my face and other areas that, after I left surgery and looked in the mirror, I thought would never heal. I don't even remember them any more. He explains what he is going to do before doing it and he explains it using every day examples that normal people can understand. He is straightforward and he tells it how it is. I would recommend him to anyone.
1.0 Rating
April 25th, 2014
Mean
I visited Chernoff Cosmetic Surgeons today for a reduction consultation. I chose to visit them due to the great reviews I had read online. I wish I had picked a different place as my experience was awful. They got me in at my scheduled appointment time, and recommended that I see Dr. Lai. When Dr. Lai came in to see me, he had his assistant with him. He did not ask if it was ok if she was present, nor did he introduce her to me as common courtesy would prescribe. I ignored that and expressed some of my concerns to him. He took some measurements, placed me in front of the mirror, and told me "I don't know what you want me to fix here" and not in a complementary, supportive way -- in a berating and condescending way. He asked me to get dressed and left the room. When he returned, he had brought with him a few books of pictures. He proceeded to flip through these books and show me pictures while talking about how these women had "real problems" that needed to be fixed. The entire appointment was 45 minutes, most of which was him telling me how my problems weren't real and that most women would love to have what I have. I really don't care what other women would want, Dr. Lai. I wanted someone to listen actively to my concerns and my situation and help me figure out a solution. Not only did he not listen to the few concerns I was able to express, he continued to berate me even when I tried to explain better what my concerns were. "Let me finish," he said when I tried. He continued to tell me stories about other women whose situations were not at all relevant to me, which he would have known if he had bothered to ask me what my plans for the future were regarding children and old age. He assumed that I wanted children and was giving me the hint to ..."hurry up, times running out.". According to the information I was given, it wouldn't seem prudent at any point in a woman's life to even consider breast reduction surgery due to the ever changing nature of her hormones. By the end of the "consultation," which seemed more like a lecture about how silly I was, I was emotionally exhausted. The only bright spot in my whole experience was Dr. Lai's assistant who was very supportive and offered some insight into alternative solutions for my concerns.
5.0 Rating
September 3rd, 2012
Happy!
I have always thought he was right on target with his diagnosis and how he treated me as a patient. He was courteous and very caring of my situation. He took the time to listen and really look over things before just jumping in without knowing the next approach of what to do. His bedside manner is that he is kind of a fast talker, but if you ask him to say that again or repeat it in a way you can understand it easier, he will. So far, I have been very pleased with his staff and his office. The only complaint I would ever say is that you wait a while, but you have that with a very busy doctor that has a lot of patients.
1.0 Rating
August 17th, 2012
Argumentative
Office Staff went out of their way to be discourteous. I thought my first initial contact may have been just a flook, so I went in for a second consultation after he was recommended by one of his colleagues. ( A year and a half had past)My second opinion was identical to my first. Among other things, he argued with me about which breast was the one that I had surgery on. He continued to argue that I was confused because "the chart says...". He actually believed that the chart couldnt possibly in error, I had to insist on showing him the scar! What was most insulting was to hear that his first concern was my health, however, every suggestion he made was contrary to that.
5.0 Rating
August 6th, 2012
He saved my fingers
1.0 Rating
November 4th, 2011
4.0 Rating
December 19th, 2016
2.0 Rating
October 31st, 2016
Nearby Doctors

Dr. Khoa Lai is similar to the following 3 Doctors near Lafayette, IN.