Rate Now
Share Your Experience
Have you seen Dr. Khyaati Modii?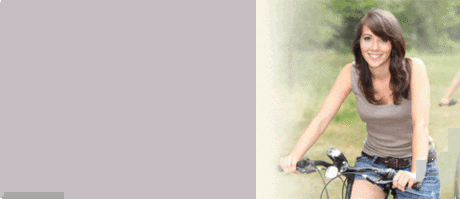 Endometriosis
Get the facts about endometriosis, including symptoms and parts of the body that may be affected.
20 Ratings with 9 Comments
1.0 Rating
May 3rd, 2017
WORST EXPERIENCE EVER
This was my first visit ever to an OB/GYN and I left in tears, she was rude and showed no interest in me as a patient. She did not provide any education or advice. First thing she said when I walked in "are you gonna sit up so we can talk" and did not even introduce herself or care to ask how I was. When providing BC she said "its up to you" when I was asking her for her advice since this is her area of expertise. She disregarded my questions and concerns;Throughout the breast exam and Pap smear she did not say a word to me, she did not explain the procedure or try to put me at ease. I left her office convinced I never wanted to see another OB/GYN again.
1.0 Rating
April 18th, 2016
an awful delivery experience
Though she is not my regular OBGYN, I had the unfortunate experience of having Dr. Modii deliver my son because she was on-call the day I delivered. On the plus side, it was a relatively smooth and successful delivery. That said, years later I am still frustrated and upset with the way she interacted with me -- or rather, did NOT interact with me -- during one of the most significant and stressful moments of my life. As others have commented, she seemed very disconnected and hardly spoke to me when I was in the process of delivering. She actually yawned, looked at her watch, and complained to the resident (who was actually nice and enthusiastic) that there were 3 other women dilated to 10 and she was tired and just wanted to go home. She also performed an episiotomy on me without telling me she was doing it. I just saw her pick up the scalpel and cut. Perhaps it was necessary, but at least explaining to the person whose body you are cutting that you are performing a procedure would have been a professional and courteous thing to do. I had one previous negative interaction with Dr. Modii on the phone, when I called the after hours emergency line during a terrible bout of the flu while I was pregnant. I was concerned that I might be dehydrated and wasn't sure if I should go to the emergency room, and I remember being taken aback by how blase she was during the conversation. I had hoped it was a fluke and that she would feign investment during an actual birth, but sadly that was not the case. I would absolutely NOT trust her to be my regular physician, and I was really frustrated that her name was on my son's birth certificate. It's a shame, because I love my regular OBGYN and just got a terrible luck of the draw on my delivery day. Years later, I saw these reviews and felt I needed to add my story so others can make informed choices about their healthcare providers.
1.0 Rating
August 10th, 2015
Terrible
Dr. Modii does not care about her patients. Pretty sure she is aware of her terrible reviews and does nothing about it, she doesnt care so long as she has a steady paycheck. After two visits with her for contraception, I'm not sure how other people stick with her for pregnancy and labor, I would never stick with a doctor this careless. She spent a total of about 3 minutes with me, did not explain my diagnosis - asked what form I wanted my medication (wihtout explaining the differences, as if im supposed to know).... I had to look up information on webMD after my appointment because I was as clueless when I walked out as when I walked in
1.0 Rating
June 26th, 2015
she made me feel like I wasted all 3 minutes of the time she spent with me
I'm in the 18-25 age group and new to this whole obgyn stuff. Dr. Modii does a terrible job of explaining Anything and everything - that's just it, she doesn't explain anything at all - she expects her patients to know what they have and if they don't know then they can look it up online. She spent a total of 3minutes with me from the moment she walked in the door, did a quick check, told me my diagnosis, and walked out - all with a "I'm so annoyed I hate my job and don't want to be here" look on her face! She made me feel unwelcome, uncomfortable, and like I was wasting her time.. (ALL 3 minutes of it). This was the second time I saw dr. Modii, she was the same the first time and I thought maybe she's having a bad day, we all have those right? But no that's just how she is - she doesn't care about her patients and I know looking at people's vaginas might not be so enthusiastic but then don't sign up for this kind of job! I'm definitely looking for a new gynecologist
2.3 Rating
July 19th, 2013
Don't think I would go back to see Dr. Modii.
If you want to be treated like a procedure and not a person, you go to see Dr. Modii. I was referred by my primary care physician to have a polyp removed and she went at it like it was nothing, too fast and too harsh. I complained about too much pressure with the speculum and she was ready to just not do it at all. When I said I wanted the procedure she said, "well I guess your just going to have to tolerate it.". I was the one that had to say to her that maybe she needed to go a little slower and give me a minute during. She is very condescending and passive in her demeanor. I can't believe I'm the only person who has ever had discomfort during gynecological procedures. I don't need to be coddled but I do need someone who is not going to roll their eyes about my discomfort. I had to push for explanations that she should have been offering up the minute she walked into the room. She asked me very few questions, none regarding my knowledge, or lack there of, regarding the procedure.
2.3 Rating
March 20th, 2013
The positives: The receptionist and medical assistant were both wonderful- friendly, informative, helpful. The facility was clean and I only waited a few minutes. The negatives: Dr. Modii canceled my initial appnt and I was unable to schedule a f/u for about 1.5. As for the actual appnt, she was very short, cold, and bordering on uncaring. Even though she knew this was my first OBGYN visit she did not take the time to provide any explanations, ask how I felt, or even ask if I had any questions (I had several). The medical assistant actually answered them all for me, for which I was very grateful. I would definitely not recommend Dr. Modii.
2.3 Rating
December 16th, 2011
The reason for the poor rating on the bedside manner is that Dr. Modii disregarded my comment that the procedure she was doing was new to me and that I was nervous. Instead of explaining the steps and the discomfort I may experience, she just went through the procedure straight away. She also didn't answer any of my questions thoroughly.
1.0 Rating
December 15th, 2011
Don't go to Modii!
Dr. Modii was very rough and impatient with me. She did not answer my questions and made me feel like I never want to go back to that office. I ended up cancelling my appointment with her. If you want a caring ob/gyn who actually listens and is willing to help you be a healthy woman, don't go to Modii!
5.0 Rating
November 9th, 2011
Dr. Modii is my favorite- Halsted & Blackhawk office is nice.
My insurance company sent me to this doctor's office. It was nice and clean. During my visit, the original doctor (who's name I forget) asked Dr. Modii to step in to help her out. I asked for Dr Modii the next time I made an appointment. She is very caring and explains everything very well. I highly recommend her.
Nearby Doctors

Dr. Khyaati Modii is similar to the following 3 Doctors near Orlando, FL.