Rate Now
Share Your Experience
Have you seen Dr. Kian Kaz?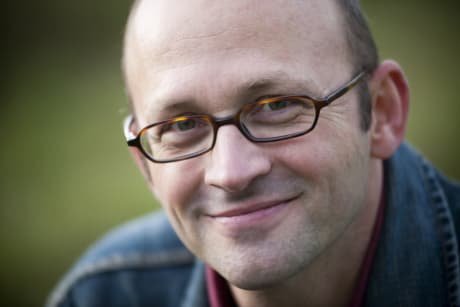 Chronic Dry Eye
Get the facts about chronic dry eye, including the causes, symptoms and doctors who treat this condition.
67 Ratings with 29 Comments
1.0 Rating
May 16th, 2016
Refraction Queen
Dr kaz is the refraction queen. She charges double what the other optomalogists charge. I was given a refraction every appt. until I asked what it was for and had to tell them I do not wear glasses so do not need it. My husband was charged for it anyway after telling them he did not want it and it was not done. I wonder about all the other tests that were done (were they really needed ). I would suggest anyther doctor as I do not go there any more.
3.0 Rating
February 22nd, 2016
Dr. Kian Kaz is really good, no doubt about it! But I think the quality of her patient care is terrible. She is more into quantity of the patient she sees than the quality of care to her patient. The manager and front staff are very unprofessional. Because the don't care about the patient in the waiting area. After checking in they should check who's been in the back and that's the managers task.
1.0 Rating
February 1st, 2016
I have taken my mother and father to Dr. Kaz for several years. It is RARE to leave her office in two hours or less! It doesn't matter if you have an 8:30, 10:00, or 1:00 appointment. The consensus from all the angry people in the waiting room is that you plan on a three hour appointment. You sit one hour in the waiting room, and another hour in another waiting area and then a half hour with an assistant. When I have mentioned the waiting time, Dr. Kaz never accepts her responsibility but says, "I will have to talk to the front desk", as if it is their fault! The front desk and office help are helpful and cheerful. Dr. Kaz is overbooking her appointments! Several patients in her waiting room discussed switching eye practices. Many of her patients are elderly, and I feel sorry for those who have to sit for that length of time. It is unnecessary and uncalled for. I will be taking my mother to another larger eye office who is more organized and cares about the patients. Unnecessary, expensive medications have also been prescribed and when I questioned the expense, new prescriptions were written that were 90 percent cheaper. Why wouldn't a less expensive prescription not have been the first choice?. Three drops versus one drop for five days is worth saving $90!
1.0 Rating
November 2nd, 2015
Not the doctor she used to be!
5.0 Rating
September 10th, 2015
Good experience
2.0 Rating
June 6th, 2015
5.0 Rating
May 1st, 2015
Great Doc
I can't say enough about what a wonderful ophthalmologist Dr Kaz is. While it's true waiting is a problem, I always take a book because I know the wait will be worth my time. Dr. Kaz did my daughters lasic surgery which was most successful. She says she would fly from California to see Dr. Kaz if she had a significant problem. I just had cataract surgery and Dr. Kaz was very specific which lens would be the most appropriate for my eyes. Care at Sentara Port Warwick was top notch.And lastly, Dr. Kaz was concerned when seeing my 88 year old mother and sent her immediately to a neurologist that day. Mom had brain cancer! Her concern and care is outstanding. Current staff couldn't be more helpful. I wouldn't go anywhere else!
1.0 Rating
November 24th, 2014
Where do I begin....
After too many hours spent in the different waiting rooms, I decided I needed a change. I had become disenchanted with the care I was receiving, and after being billed $ 50. for a missed appointment, that was the straw that broke the camel's back. Upon submitting a request to have my records sent to a new Dr, I was told that before they could send them I had to pay a fee. When I arrived for my appointment with the new Dr. I was told that they only sent a few papers, and what he wanted to know wasn't there. Why do I have to pay for MY records? I have paid her thousands of dollars over the years. I should submit a bill to her for all the hours I spent in her office, waiting. Every time I have gone to Kaz's office, she has a new staff. I believe that she does tests and rechecks every few months just to get the money. I once had an eye problem and called her emergency number and no one ever returned my call. I am thankful that it turned out not to be a problem. If you need an appointment in a hurry, forget that. I will never again visit her office.
2.3 Rating
August 30th, 2014
WAITING TIME IS HORRIBLE
1.0 Rating
June 20th, 2014
Time for a Change
Waiting time Unacceptable! When you overbook to the point of patients having to spend half the day for annual exams it becomes more about the $$. Some staff rude to include office manager. Technician gave me wrong script for glasses on one occasions. Time to change doctors...and I am happy to say I did!
3.7 Rating
April 30th, 2014
Love Dr. Kaz
I had a cornea replacement 7 years ago done by Dr. Kaz. She is the most amazing ophthalmologist I have ever been to. I wouldn't trust any other Doctor with my eyes. I have had her see me on her day off because of a problem and always feel as if I am her #1 priority. I do agree with previous comments about waiting long times in the office or getting an appointment quickly. I feel she is worth it. Once in a while I will have a staff member be a bit rude, but they are no longer employed by her the next time I'm there.