Rate Now
Share Your Experience
Have you seen Dr. Kim Countryman?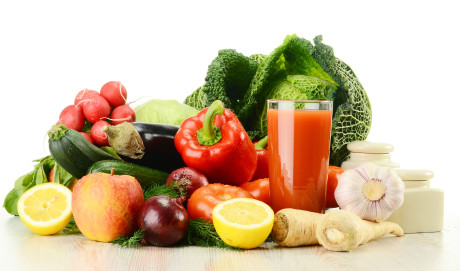 Type 2 Diabetes
Type 2 diabetes is a chronic disease in which your body is unable to maintain a normal blood sugar (glucose) level.
Quality Rating
Highly Satisfied
31 Ratings with 8 Comments
5.0 Rating
May 22nd, 2013
love my doctor
I have going to Dr Countryman since I moved to Iowa 23 years ago - She always takes time to listen to me or answer any questions I may have - I received a bad test result when I was 23 and she called me personally and had me come in so we could talk more about my next step of action . After I had my visit with specialist and surgery she called to see how I was doing . I usually only see her once a year for a physical unless I need to like the time I got bitten by a brown recluse spider while camping last summer yikes or when my father died and my neice died of cancer and she helped me with temporary anxiety/depression medication . I like that she doesn't prescribe pills so easily like other doctors are known to do . I have been nothing but happy with her all these years , Honestly don't know what I will do when she retires be hard to find someone as good as she is . Well she says I have ten more years before I have to worry about that :o) Thank You Dr Countryman for your kindness and patience all these years !
1.0 Rating
March 7th, 2013
NOT HAPPY WITH DR.COUNTRYMEN
Dr. Countrymen HAS NO CLUE WHAT SHE IS DOING. She was giving me sample's of birth control and never EVER EVER once did the blood test for your liver to make sure the birth control is not hurting your liver and guess what??? Now I am on a liver transplant list and I had to have half of my liver removed because of the samples of the birth control that she was giving me. The birth control caused cyst on my liver and when I had part of my liver removed the doctor's told me I could have died at anytime, and I still can. I had been seeing her for over 15yrs so I trusted her. I thought she knew what she was doing. And I also found out that she has been sued before by people because of things like this. And she is also been kicked out of working at nursing homes I would not send my worst enemy to go and see her. Find another doctor. IF you don't listen to me you may be facing the same things as Iam and I really hope that no one else goes through something like this the pain I have every single day in un believeable I would do anything to turn back time and go see some one else and I would have paid for the birth control but she told me that she knew how my money was tight and I did not have any Insurance so I did not think that what she was giving me would hurt me. And she never EVER gave me the same kind of Birth control it always a different brand. And when I would ask her about doing a liver testing she always said " you are fine because you look healthy" WOW. I guess I was not healthy huh KIM????
5.0 Rating
February 24th, 2013
5.0 Rating
August 14th, 2012
Great Doctor!
I had seen her for years in Grimes before she moved to Waukee, I wasn't satisfied with the dr. in Grimes so I went back to her. She has cared for myself and my children ages 21 and 13 since they were born, I have never known her to wear a coat or scrubs (which helped my children not to fear the dr). She is down to earth, caring and has an awesome bedside manner. Your not just another patient, she cares about YOU and never forgets to ask about my children (by name) when I see her. Great lady, Great doctor!
5.0 Rating
April 12th, 2010
Best Local Practitioner I have ever seen
5.0 Rating
November 23rd, 2009
The best physician I've ever been to!
Dr. Countryman has been my family physician for nearly 4 years now and I've never been happier with a doctor! I stumbled upon her office when I lived in an apartment down the street and needed urgent care. Since then I've gone to her for all of my medical needs, as well as those of my two small children. My husband recently switched over to her care also. She is funny, kind-hearted, has a wonderful bedside manner, is very intelligent, and tells it like it is. Highly recommended!!
5.0 Rating
September 7th, 2017
5.0 Rating
September 7th, 2017
5.0 Rating
May 31st, 2017