Rate Now
Share Your Experience
Have you seen Dr. Kimberly Schaefer?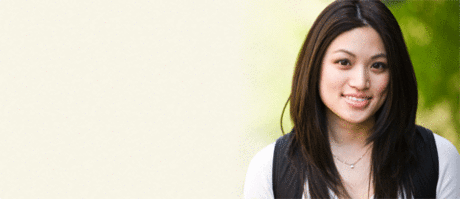 Birth Control
Get the facts about birth control so you can decide which type is right for you.
46 Ratings with 17 Comments
5.0 Rating
March 9th, 2017
Calming experience
5.0 Rating
January 8th, 2017
Great doc
1.0 Rating
December 5th, 2015
Lacks compassion and respect for patients.
Not a very nice experience, or a very nice person. She seems to enjoy verbally bullying her patients. If the powers-that-be in charge of this medical office were to record Dr. Schaefer's visits with her patients for just an 8-hour period and witnessed how she speaks to her patients, I'll bet she would be asked to leave. She should seriously consider working in a lab in the future and her time with patients (at least conscious ones) should be limited.
3.7 Rating
December 25th, 2014
1.0 Rating
September 12th, 2012
Refused to ALLOW ME BLOOD TESTS
I called in asking for a simple Candida test. First, the nurse called back stating Dr. Schaeffer doesn't know what Candida is. Then I asked the nurse to have Dr. Schaeffer call me. She called me. She said hello, I said hello, and then she said nothing for a good 30 seconds--she basically didn't even want to talk to me. I told her the nurse said she doesn't know what Candida is. She said, no, I know what it is, but I don't see what it has to do with heartburn. Hilarious. I never mentioned heartburn, but interestingly, heartburn is one of the symptoms of Candida. She then said, "I don't even know how to test for Candida!" She, btw, kept pronouncing it Canada, like the country. I told her you test for Candida antibodies. She then ignored that, and moved on: She then asked what symptoms make me THINK I need Candida testing. I then said, I already told the nurse: various indigestion symptoms. She then said, "WELL FIRST OF ALL, I DON'T SEE WHY YOU'RE GIVING ME SUCH ATTITUDE!" Apparently stating facts and being annoyed that I'm being denied testing is having an attitude. Bottom line: This woman should not be allowed to practice medicine.
5.0 Rating
December 28th, 2011
1.0 Rating
July 21st, 2011
doctors are supposed to make you feel better
i always have a negative feeling after a visit with Dr. Schaefer. she once reprimanded me for being late, yet i often spend too much time waiting for her. during a physical, she reviewed a topline survey but didn't seem to take my personal health history into account. she ordered a thyroid test but never called me with results or notified me to come in. her demeanor is stiff and impersonal. her patient involvement and professional curiosity are lacking.
1.0 Rating
January 25th, 2011
Horrible bedside manner
5.0 Rating
December 9th, 2010