Rate Now
Share Your Experience
Have you seen Dr. Kimberly Smith?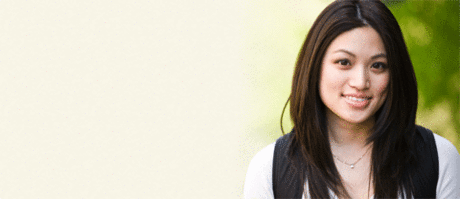 Birth Control
Get the facts about birth control so you can decide which type is right for you.
Quality Rating
Highly Satisfied
65 Ratings with 28 Comments
5.0 Rating
August 2nd, 2017
Forward Thinking & Interested
It took decades to find out what was wrong with me. There were so many different things found, after the main Autoimmune diagnosis. Sjogren's was diagnosed & treatment started 2 weeks after my first appointment. However, it turned out to be only 1/2 the battle. Something else was seriously wrong with me. As I've scrambled to see specialists in other fields, Dr. Smith has worked to treat all the side effects until the other condition was found. The last 4 months we've had to make constant changes. Prescription additions, dosage alterations, several insurance approvals. Her Nurse Lili gets things done so quickly. Whatever I needed, the two provided. I research so that I may be my own Advocate. That is of vital importance when it comes to survival. My issue ended up requiring "out of the box thinking". I was amazed by the way Dr Kimberly Smith listened & understood as I explained everything. She agreed my thoughts were worth a try and is excited to see what results. It is rare to find empathy in the world but when it comes to medical specialists it barely, if even exists. Dr Smith has no "God Complex". She truly listens to everything you feel & think. She uses what you say to inquire further as to fully grasp the situation at hand. Dr Smith provided me with the respect of being a partner in the development of a treatment plan that will work, even if this one is not yet it. All will feel blessed if they choose her office.
5.0 Rating
May 20th, 2017
Let There Be Light
Dr. Kimberly Smith is a highly rated Rheumatologist but no one could imagine the greatness of the woman. It usually takes 5 - 7 years to get diagnosed with an Autoimmune Immune Disorder. 
Heather works at the front desk. At first she told me that I couldn't be seen for 3 months. My brain had become inflamed and speaking had become a near impossibility. Heather knew I was in an emergency state, anyone that spoke to me could not have imagined otherwise, however few would actually care to help. She got me in one week later. Dr. Smith had me diagnosed and on treatment two weeks later. I sent both women flowers. They had saved my life through pure care and empathy. 

I hadn't picked up my mail in months. I was dying, even my mailbox was too difficult to get to. 
Occasionally the postal carrier would bring me my mail. Too many weeks later I received a Thank You card from a phenomenal woman. Dr. Smith signed her name Kim. She thought that I was feeling better so that is why I sent them. 

The blood results didn't prove my disease but it only does 60% of the time. I was the poster girl for Sjogren's though. After confirming my missing blood proof, she continued to talk about treatment; the short and long term meds. 

I left the room confused, I asked her "So, we're just going to treat me without a diagnosis"? "No" she said, "You have a diagnosis, Sjogren's". I hugged her and learned what is meant by "walking on cloud nine". 

She felt bad, she wrote, that she wasn't clearer about my diagnosis as she realized how relieved I was when she told me. 

I ordered the flowers a few hours after leaving her office that day, whilst still on same cloud. I found proof of what prior, only existed as a hope. I was going to come back to life! 

I found it humorous that with all said, she thought I sent flowers simply because I was feeling better. 
 Dr. Smith is my "Let there be light". I am only 2.5 months in and it is a process but I do feel better, I certainly am no longer slurring. I feel truly confident that health lives just a few more heart beats away.

As long as a patient has Dr. Smith by his or her side, they need never fear that they won't recover. Her presence in my life offers a mental security that I would never want to lose.

I am blessed to have come across her office as well as her amazing staff.
2.0 Rating
June 2nd, 2016
Patient for RA & Fibromyalgia
Dr. Smith spends only about 10-15 minutes with me with every appointment I have had with her, for over a year now. She seems hurried during the time when I ask important questions or voice concerns with meds not being effective, therefore not thoroughly addressing my issues as she should. She has prescribed necessary prescriptions, and made changes, but also has made errors in writing my prescriptions. In addition, the staff has been late calling in my prescriptions more times than I can count, which in turn, forced me suffer and go without much needed medications many times. Unacceptable. I can understand an error here or there, but this honestly happened to me every.single.visit! The nurses do not return calls promptly to fix things either. Dr. Smith seemed gentle and caring in the beginning, but now looking back, I feel it was merely a facade. She has done nothing to address my fibromyalgia symptoms, only RA, despite me going over the pain and concerns that I also have with the FM, but that goes completely ignored. She prescribes the absolute bare minimum for pain management, even though she knows that you are being left with uncontrolled pain. I don't think she accurately understands the level of pain that RA & FM causes, nor cares if your quality of life is lacking due to the pain, as she would not even address the issue several times with me after I brought it up. My previous Rheumy gave me a pill to take morning, noon, & night for pain. For me, that was the bare minimum that worked for managing my pain, and it literally made the difference between being able to enjoy my family at times, and make it through a work day, or not. However, when my previous Dr. retired, and I saw her, she changed my pain med to 1 pill daily for pain. What is that supposed to help? A headache? Mild cramps? For me, it certainly did not hardly even take the edge off of the debilitatingly painful Fibromyalgia and RA flares for more than 4 hours. After experiencing these multiple frequent back to back flares and being unable to function in my daily life, I would take the 1 pain pill she prescribed daily, and it may or may not take the edge off of the pain for 2-4 hours, then I was left the rest of the day and night in pain and unable to sleep because of it. I would tell her this but she would completely ignore the issue of my unmanaged pain altogether, and continuously do nothing for me. I don't know if she thought because I am younger than 50, that I should not be in pain, or what. This is surely not the case, as RA & FM is certainly no respector of person when it comes to age. She works at the Habana office that I go to, only twice a week. So at times when I needed refills, I went without, because she simply was not present. I tried to see her both as a Primary Physician and a Rheumatologist in the beginning, but she only accepted my insurance for RA, and not for Primary care. I never understood why my insurance was good enough for her to be my RA Dr. but not my Primary. To me, that made about as much sense as the care I have received from her, which was not much. Over all, my care was lacking. After dealing with these issues for well over a year now, I am moving on with high hopes of finding a Dr. who is present, takes the necessary time needed for their patients to voice their concerns, then actually does something to remedy said problem, does not make numerous mistakes when writing scripts, nor leave patients repeatedly without refills, or force them to live with unmanaged pain. That type of Dr. no matter how gentle and sweet her touch and voice may be, is just not for me.
5.0 Rating
December 24th, 2015
Without reservation, she is the best Primary Care I have ever had! I have stuck with her regardless of insurance changes and all my immediate family and many of my friends go to her now as well. She is not only incredibly talented as a Physician. ... she is a phenomenal person as well, with the best bedside manner and staff anyone could ask for!
5.0 Rating
September 1st, 2015
Tampa's Best Doctor Hands Down!
3.0 Rating
April 18th, 2015
5.0 Rating
April 14th, 2015
The most caring and knowledgeable physician I have ever been to, I have been seeing Dr. Smith for 5 years and switching to her 5 years ago was the best decision I have ever made. Dr. Smith is an exceptional special physician, she goes above and beyond with providing care to her patients. I travel 39 miles each way to see her and I don't plan on changing that.
5.0 Rating
January 8th, 2015
5.0 Rating
July 9th, 2014
3.7 Rating
January 28th, 2014
Front staff was extremely unprofessional and rude. I was a transfer case from another state. My prior rhemy had several conversations with Dr. Smith and assured me all wpuld be Smooth for my initial appt. Not true. I was treated as if I had no insurance, and was questioned about communications between offices. Rose is the lead secretary there and was the rudest of all and offered no apologies for her lack of organization with my file or to say I was wrong, you were right. In meetingb with Dr Smith, she seemed wonderful. She took her time and apologized for her staffs lack of courtesy. I will see hoe subsequent visits will go.
1.0 Rating
October 11th, 2013
Complete lip service.
Dr. Smith agreed to see me for my thyroid. I called ahead of time and was told she would see people for thyroid conditions. During my visit, dr Smith was completely agreeable for all the things i was concerned about. I wanted to switch meds to Armour and she agreed it was a good idea. Now my lab results are back and she recommended I see an endocrinologist - which for most people works but i have yet to find a good endo in tampa which is why that brought me to dr smith in the first place. So basically she dumps me as a patient but wrote me a prescription for Synthroid, which is completely opposite of what I requested in my first appointment. Her nurse contacted me back after I said that Dr. Smith initally agreed to Armour, and she stated Dr Smith said she "does not prescribe Armour". So basically, everything that Dr. Smith said she'd do, she isnt. Complete lip service, waste of my time and money. To say I'm dissatisfied would be a huge understatement.
Nearby Doctors

Dr. Kimberly Smith is similar to the following 3 Doctors near Tampa, FL.