Rate Now
Share Your Experience
Have you seen Dr. Kira Butler?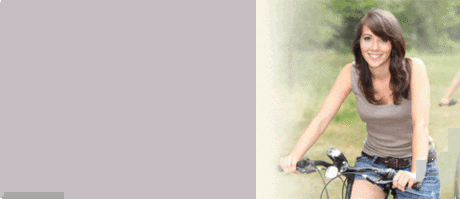 Endometriosis
Get the facts about endometriosis, including symptoms and parts of the body that may be affected.
Quality Rating
Highly Satisfied
27 Ratings with 8 Comments
5.0 Rating
January 6th, 2017
Great Doctor
Dr. Butler has been my OBGYN for nearly 8 years. I started seeing her when I was pregnant with my youngest son. Dr. Butler always took her time to answer all of my questions. If I didn't quite understand her 1st response, she would take additional time explaining until I did. She is very thorough, efficient and knowledgeable. Dr. Butler has a great bedside manner and is always considerate and kind. I'm forever grateful for the great care she took of me and my son.
1.0 Rating
October 3rd, 2016
Limited to No Follow Through
If I could give a lower score I would. I have been going to Dr. Butler for my well woman examine for about 10 years. No major issues there. However, my needs for services has changed. My husband and I are ready to start a family. After a year with no success, we made an appointment to discuss our next steps. I was told I needed a sonogram. I called to book the appointment at the Sunnyvale location. Once we got to the appointment we were told that location did not have the equipment to do sonograms I should have booked the appointment for the Forrest Ln. location. FLAG, how was I supposed to know that important detail? Sad to say we were charge an office visit fee. The nurse started I need to schedule upfront another appointment. When my husband and I made it to receptionist area the other receptionist/nurses/ medical assistants stated Dr. Butler's team left for the day for a holiday party. As a result, I had to call later to make the appointment. Another FLAG Appointment day, I had the sonogram onto awaiting the results. Time passes and I receive a call the doctor would like me to come in for my results. My husband and I show up and were told our options. We scheduled our next appointment for a hysterosalpingogram (HSG). I had the test done now onto to wait for the results. One month passes. No results. So, I called and inquired about them. I was told Dr. Butler would call me back. A week passes, then two, and finally another month. Another FLAG. Now, I am not getting an easy feeling about this. I called the lab that did the test and they stated they sent the results to Dr. Butler about two months ago. So, I called again. This time I was told Dr. Butler wanted me to come in to discuss the results. I stated I would be out of town for about a month. Can she give the results to me over the phone? There was a pause and the receptionist/ medical assistant stated I will let the doctor know your request and we will contact you shortly. Another FLAG... I am not sure their definition of shortly. After discussing with my husband we decided to find a more compassionate, reliable, and attentive doctor. I called for what I figured would be my last time to request my medical records. The medical assistant inquired why. I stated the trail of events of never receiving the HSG results. After, a brief moment of silence on the other end of the line the voice returned to say she would have Dr. Butler to call me. Potential FLAG Well, Dr. Butler finally calls while I am at work when I saw her missed called and heard her message I immediately called her back which was a total of 5 minutes in elapsed time. The call was forwarded to her voice mail. FLAG. I left a message for her to return my call and to this day about 4 months since my HSG test and still no return call and no release of my medical records. That HSG test cost my husband and I several hundreds of dollars and we still do not know the results. Such a huge disappointment and a total lack of professionalism. I could not recommend anyone to this doctor. I only pray my new doctor gets the results so we do not have to retest.
1.0 Rating
June 9th, 2016
Horrific experience, save yourself the agony!!!
I was waiting in the exam room when dr kira walked in and didn't even say hello nor show any sympathy knowing that i just had a miscarriage. The doctor brought in another nurse trainee without informing me which made me feel too vulnerable as well as disrespected as i was exposed. Her nurse did the same and she had such bad attitude. I even told her to be patient with me as she seemed to be in such a hurry. Courtesy is foreign in this doctor's office. I'm never setting foot there again!
4.0 Rating
March 4th, 2016
1.0 Rating
October 11th, 2015
Cut Back...Seriously
My experience wasn't as pleasant. I think she needs to work on time in between patient visits. It takes a while to see her and then the visit lasts about 3 minutes. She is WAY over booked with patients. Her scheduler is nonchalant and nurse seems inexperienced.
1.0 Rating
December 13th, 2011
Really?
Not at all happy with Dr. Butler and her "customer service" skills. My first "consulatation" had me waiting 40 minutes in the waiting room and 15 in the exam room for her to spend less than 5 minutes telling me what I had read on the internet.When my next appointment came for the colpol, no one from her office bother to give me a heads up call that the appointment would cost 185.00 instead of the 30.00 co-pay I was expecting. I received that surprise at the desk when I was signing in.She was then supposed to call and confirm results were in - not done - and when I requested to receive the results over the phone, she attitude was very uncooperative (even to the point of telling me my regular doctor would not be able to read the results - REALLY??). She finally called to spend (again) less than 5 minutes with the result details and was SUPPOSED to arrange an appointment for further procedures and call me with what the charges would be. This was 3 weeks ago - still haven't heard from her. I arranged to see an alternate Dr. for the procedure and sent a fax requesting my records be transferred. When I showed up for that appointment - no records. She has left me feeling my billing dollars were more valuable to her than I was. I work too hard and pay too much for insurance to put up with that kind of attitude.
5.0 Rating
October 12th, 2011
Denise Hoppess
I came to Dr. Butler after significant surgery in another state. She was very interested in me and my care. She treated me on several occasions because my surgery took a long time to heal. She was always very easy to talk to and evaluated and treated my condition appropriately and quickly. Her nurse even held my baby to stop hime from crying while Dr. Butler examined me. I would recommend Dr. Butler to any woman in need of understanding and excellent care at any age.
5.0 Rating
November 10th, 2009
Paula Sims
5.0 Rating
April 27th, 2017
5.0 Rating
January 6th, 2017
4.0 Rating
December 27th, 2016
5.0 Rating
October 27th, 2016
Nearby Doctors

Dr. Kira Butler is similar to the following 3 Doctors near Dallas, TX.