Rate Now
Share Your Experience
Have you seen Dr. Kirby Turnage III?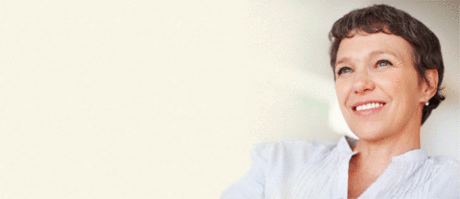 Fibromyalgia
Get the facts about fibromyalgia, including the symptoms and conditions that may be related to it.
34 Ratings with 10 Comments
5.0 Rating
June 12th, 2016
Dr. Turnage is an energetic, knowledgeable and skilled surgeon. He is quite personable, down to earth and sincere. My shoulder was very damaged and painful. Dr. Turnage carefully examined my shoulder and MRI. Conservative therapy was not helpful leaving me with surgery as the only viable option. Dr. Turnage warned me that the surgery was painful. He was right! But now I've regained much of the range of motion with less painful than before surgery. He was the best surgeon for me!
5.0 Rating
October 1st, 2015
very satisfied
I loved Dr. Turnage! This was my second shoulder surgery. Another doctor did tge first surgery. The first surgeon released me back to work too early. I was miserable. Turnage did perfect surgery. It was worse than he initially expected and still did great. He was very cautious not to send me back to work too soon. Very attentive to my needs and accomodated them well. My ONLY complaint was after surgery tge attending nurse could not figure out how to put my slung on.....a bit annoying. Would go to him again!
1.0 Rating
September 24th, 2015
I had an in office x-ray. The P.A. said I needed to have both shoulders replaced. Then he ordered an MRI.. when I returned for my second visit I saw Dr. Turnage..He said I did not need shoulder replacement..This visit was so confusing, one saying one thing and the Dr. saying something different.. Needless to say I did not go back to this Dr. for anything...
1.0 Rating
December 17th, 2014
5.0 Rating
May 2nd, 2014
13 Year Follow-up
I would not hesitate to recommend Dr Turnage to anyone needing a skilled surgeon. Dr. Turnage replaced both my knees in 2001. Thirteen years later they are still going strong, even as other parts of me are conking out (I'm 76). I appreciated his skill as a surgeon. My wife appreciated his concern for me as a person, and his attention to my follow up care.
1.0 Rating
August 13th, 2013
No way
5.0 Rating
August 6th, 2013
Shoulder surgery
The surgery relieved the pain in my neck and shoulder with more freedom of movement.
5.0 Rating
April 4th, 2011
Great results given severity of injury
I had a terribly damaged knee, with ACL severed and both menisci torn. Dr. Turnage worked very hard to get me in quickly and performed my reconstructive surgery with great skill. Less than eleven months after surgery I was downhill skiing in Colorado with little discomfort. I like Dr. Turnage as a person and as a doctor. He always took the time to meet with me and answer my questions. Waits can be a bit long but that's because he takes the time to answer all patient's questions. I'd rather wait to see a physician because he cares enough to answer questions than have the physician be on time but rush out to meet his next patient before I'm taken care of. Most patients who have trouble with knee and shoulder surgery don't have the discipline to do the physical therapy required then blame it on the doctor when things don't go as planned. Dr. Turnage made me very aware of the difficult recovery I'd have and impressed upon me the importance of doing my part in PT. Dr. Turnage is an excellent physician who calls a spade a spade.
1.0 Rating
February 4th, 2011
Salesman
5.0 Rating
November 30th, 2009
Great Experience!!
At first I wasn't sure, I had many good references for him and this was going to be my second operation on the same shoulder. The first operation was by another doctor not Dr. Turnage. I had an MRI done by the first doctor but nothing operatable showed so we did basic shoots and therapy which didn't help so after eight months of no change I deceided to try Dr. Turnage. Fifteen minutes with him and he diagnosed my basic problem, performed the sugery and corrected two more problem he found during the surgery. I am now ten weeks out of surgery and with the help of a great physical therapy group from the Sacred Heart PT Center in Pace and the skillful hands of Dr. Turnage I am now at nearly 100% range motion. This surgery was a much easier recovery than the first. Would I use him again, most definitly.
3.0 Rating
May 15th, 2017
5.0 Rating
January 4th, 2017
Nearby Doctors

Dr. Kirby Turnage III is similar to the following 3 Doctors near Pensacola, FL.