Rate Now
Share Your Experience
Have you seen Dr. Kirk Williams?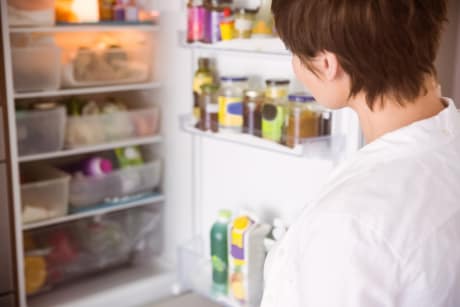 Binge Eating Disorder
Get the facts about binge eating disorder, including symptoms, causes and related conditions.
40 Ratings with 18 Comments
3.0 Rating
August 17th, 2016
Slow
1.0 Rating
June 19th, 2016
Doesn't listen, gave no results, then ripped me off
He is a terrible doctor. I went for help with back and knee pain. He spent a total of two minutes with me. All I wanted was a referral to a good PT. He never sat to talk to me, the entire time I was trying to explain what was going on he was rushing through general check-up stuff (e.g., listening to my breathing). Then he sent me for a bunch of x-rays. When I got them the x-ray tech told me that the x-rays wouldn't help identify the issues I was having problems with (e.g., ordered a neck x-ray when I was having pain in my mid-back). Then, he proceeded to charge me $300 for the 2 minutes he spent with me (that time is not an exaggeration). So between the visit and the x-rays I was charged $500 with nothing to show for it. I was unemployed at the time, but I was willing to pay to get help for my health issues. Too bad I didn't receive any help. When I called to dispute the charges the office manager told me that "he's the doctor, he knows what to charge." Well, I worked in a hospital for two years, was accepted to medical school, and talked to friends who work in hospital operations and payroll. That charge is completely over the top and abnormal. He is a total crook.
2.0 Rating
June 17th, 2016
2.0 Rating
April 26th, 2016
1.0 Rating
August 19th, 2015
doctor
1.0 Rating
January 2nd, 2014
Dr Williams does not explain tests results and avoids any one on one time. He has students do everything. One student told me I couldn't get a flu shot because I don't have any chronic illnesses. I am diabetic, high blood pressure, high cholesterol and 65 years old. My pap smear came back questionable, he told the student to tell me not to worry, I was fine. Same thing with my A1C. It jumped from 7 to 9.6. He just said watch what you eat. I don't care how little he gets paid for ACCHS patients. He is a doctor and every patient deserves decent medical care and respect. Maybe he should clean his filthy office and he might attract a higher class of patients. All of his equipment is old and outdated. He uses a bathroom scale you could buy at Wal-Mart to weigh you. If you need a urine sample, you pee in an uncovered Dixie cup and it is tested in front of you using what looks swimming pool testers. On one visit, the nurse advised me that he never remembered what he says so I should remind him of our conversations. He is a very substandard physician and I would never recommend him. There are plenty of other doctors who take ACCHHS insurance that treat their patients with respect rather than just looking for how much he can make off them. This doctor is not a quality physician.
5.0 Rating
July 16th, 2013
Doctors Time in this ACCCHS DMO world
All I hear is how "He didn't spend time with me, How I heard him outside the door, I"He dosn't listen to me" "He used to be a good doctor". I think he is good for this day and time. What I mean is with all the ACCCHs patients out there he gets paid dimes for his patient visits, With DHMO he is actually doing your visits for that 5 bucks you pay and get 1.25 for your name to be on a list each month. With Obama care he will be paid even less, so if he has to run from one room to the next to see as many people he can, It's not that he dosen't care. He has too run from room to room so his staff can stay employed and MAYBE he can take a paycheck home for himself. This is for all those "wah wha poor me people out there". I'm in healthcare too. I miss the old days when you could actually sit down and talk to your patients and the insurance companies actually paid you. Your malpractice insurance was not through the roof for all those sue happy people out there. And for those on ACCCHS your not paying for it anyway, tax payers like me are!
5.0 Rating
June 26th, 2013
1.0 Rating
March 29th, 2013
Dr. Williams was very good 30 years ago. Now he is too busy to help you. He used to converse with you to understand how you are feeling and now he does't listen, he seems to not care about how you are feeling, he just gives you 1.5 minutes, and then walks out the door. He seems to care more his self than he does for his patients and employees. Well, he is turning into a bad provider now. Afer all these years I am thinking I need to change to a provider that will listen a bit to understand and then confirm what he is hearing and then make sure that all is understood. He made changes to so many of his patients without notice. Bad provider. There is a word for how he is acting.
1.0 Rating
February 28th, 2013
unprofessional
1.0 Rating
November 27th, 2012
Just another dollar sign for him!!
I recently went to the office and waited 15 to be seen. I saw and spoke to the nurse more than I spoke to the doctor. I heard him outside the room asking, "what's this one's problem?" He then proceeded to come in and say that he will give me some pills and ordered a test for me. I went to have the test and NEVER received and call on the results. When I called about the results, the staff told me that he hadn't had time to review them and some would call me. I feel as though he just saw me as another payment and didn't care about my well being. He tried to throw some pills at me and make me go away. I wouldn't recommend this doctor to anyone who actually cares about their health!!!