Rate Now
Share Your Experience
Have you seen Dr. Kord Strebel?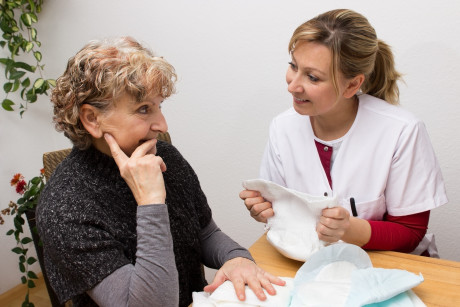 Urinary Incontinence
Learn about the symptoms and causes of urinary incontinence or urge incontinence.
31 Ratings with 16 Comments
1.0 Rating
November 2nd, 2016
Worst Customer Service.. (staff is the worst )
The people working there has no time to explain you anything, not even a smile for their patients. I had a Gloucose tolerance test and no body had the time to tell me I had to come with an empty stomach, I had to told the people at the front what I was coming for, zero communication between them. Dr. Strebel is so rude he always sent students first to see you and he's just looking at his laptop while he's with you and he looks like he has the urge to leave and don't explain anything to you regarding your pregnancy....Please give this people a training before you put them out there with people ....One thing I forgot to add Dr. Grolee he's very nice and helpful he does looks like he cares for the patients and their concerns and questions...
1.0 Rating
February 24th, 2016
5.0 Rating
September 4th, 2015
5.0 Rating
March 29th, 2015
essure
1.0 Rating
March 10th, 2015
5.0 Rating
January 21st, 2014
patient
1.0 Rating
August 1st, 2013
Rude staff
Extremely rude staff, didn't get the chance to see the DR. Because the staff made it difficult. They told me I had an appointment at 2:00 p.m. I showed up at 1:30 as I was going to be a new patient and new I needed to fill out paper work. When I got there to sign in the receptionist was on the phone, never acknowledge me, she was giggling on the phone but never looked at me once. I signed in, at around 1:50 pm they finally call me over to do the paperwork. I fill everything out and hand them over a little past 2. I waited and waited, at around 2:30 my husband asked them why was the appointment taking long, we all know dr. Appointments take long as it is, but her response was really rude and she said my appointment was at 2:45. I needed to be there at 2:00 to fill out paper work. That was a lie, they said my appointment was at 2:00 and that is why I showed up at 1:30 to fill out paperwork. They never once mention this to me, I would not have showed up so early if this was informed to me. Asking them any questions was horrible, all their answers were snappy, after almost waiting for 3 hours my husband asked why they were taking so long and they were very rude saying the dr. Is backed up, I don't get why from the moment I got there they were already on edge, asking them anything was a hassle, he asked to speak to their supervisor and she was pretty much on their side, he asked if he could speak with the DR they said no. He asked if he could get a hold of him later on, they said no, he asked if there was somewhere a number anything where he could get ahold of him, they said " nope". It's sad how I never got to meet the dr because the if the staff didn't allow it then there's no way to get a hold of him, it's also sad the rude staff who are paying to work and not giggle and laugh on the phone is a reflection on the company. Great job hiring
2.3 Rating
May 23rd, 2013
Rude Front desk
5.0 Rating
April 18th, 2012
Life Saver...and very friendly
1.0 Rating
November 16th, 2011
Had Dr. Strebel while I was pregnant with my daughter in 2006. I practically received no information from him while in the appointments. The last checkup before delivery, he said nothing to me about inducing. I went up to check out and she informed me that I needed to make an appointment to have my placenta checked to see if it was mature. He then walks by her and says" tell her if it is we will induce her tomorrow". I was 18 and still had 3 weeks until my delivery date, They did not have an appointment available until four days from that date, so I was induced a 5 days later. At the hospital when I was ready for delivery the next morning at 5am, it took him 45 minutes to get there and he wore a baseball cap backwards while he delivered my daughter. he is very unprofessional and I would not recommend him. However I did see Doctor Richter a few times during my pregnancy and his was much more professional and caring.
Nearby Doctors

Dr. Kord Strebel is similar to the following 3 Doctors near Las Vegas, NV.