Rate Now
Share Your Experience
Have you seen Dr. Kristal Reed?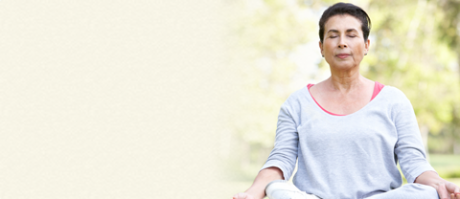 COPD
Get the facts about chronic obstructive pulmonary disease (COPD), including symptoms and complications.
38 Ratings with 8 Comments
5.0 Rating
April 2nd, 2016
Great doctor
5.0 Rating
November 13th, 2015
1.0 Rating
January 6th, 2015
Waste of time
1.0 Rating
September 29th, 2014
5.0 Rating
March 4th, 2013
I have been goihg to Dr Reed for about a year. I find her and the staff there very helpful and efficient. I have never had lto wait more that 15-20 minutes to be taken back to a room, and Dr Reed is very prompt. The only suggestion I have ever was about the incoming phone messages...as it was saying they were closed when they were not. But, that was quickly fixed.
5.0 Rating
November 19th, 2012
1.0 Rating
January 12th, 2012
I saw this physician for a number of years as a well patient but this year became sick and was astonished with the care I received. When basic blood work did not reveal what the problem was, she was at a loss on how to further treat me or investigate. She was reluctant to order more testing stating the insurance would not pay because she has to have a basis for ordering the tests. As an 8 year hospital experienced registered nurse, I'm still astonished. She obviously had no real concern for my well being. Her staff is friendly and I was always able to get an appointment right away, but none of that matters if you don't really get good treatment. I have been allowed to suffer for far too long unnecessarily. I highly recommend not seeing the doctor. It has really been a waste of my time and money.
3.7 Rating
July 5th, 2011
Stressed own beliefs onto me at the wrong time.
I came in for a regular visit and requested an HIV test after speaking with my boyfriend about the need to have one day since neither of us had had one completed in a few years. Mind you I have only had 2 partners since that time and ALWAYS used protection. However, we always see commericals emphasizing how important it is to get tested reguarly. So we both decided to go to our own physicians and get tested even though we have no plans to stop using condoms. So on the afternoon of my regular check-up I asked for a HIV test from the nurse. She stated okay and asked if I wanted to get a whole work-up of STD's since they have to draw blood anyways. I told her no but she insisted that it was better to just do everything. So, I agreed just to let the subject go. Seconds later Dr. Reed came in smiling and stated that she was informed that I was having a HIV test completed and I stated yes and began to precede with why I came to the decision to have one that day. However, she cut me off and asked when was I getting married. I laughed it off and she went on to say things such as a woman should not give herself to a man without commit and so on and so on. Yes, I understand that intercourse should be left for marriage but I do not need my Dr. who I feel as though you should be comfortable to say anything to make judgement on me. I was sort of in shock because I have been coming to Dr. Reed for a little over a year and she has always been kind and judgement free. I guess she noticed the shocked look on my face because she went on to inform the nurse that she guessed she was going to loose another patient because of her expressing her views. I politely told her no I was not leaving due to what she said. Yes it did catch me off guard because I never expected to here her say things like that but besides she used lack of judgement in one situation it will not keep me from seeing her as a patient. I trust and respect Dr. Reed and will continue to see her as my primary physician. However, now I know to make appointments with my gynecologist if I have any issues related to sex outside of marriage. I would recommend her to anyone and inform them to beware of what they say in front of her. I just now look at her as a mother figure rather than a friend you can tell anything too! Hopefully it want interfer with my medical needs.
5.0 Rating
August 4th, 2017
1.0 Rating
October 18th, 2016