Rate Now
Share Your Experience
Have you seen Dr. Kristen Zeller-Hack?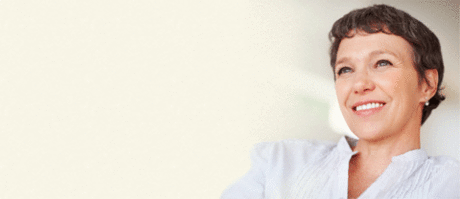 Fibromyalgia
Get the facts about fibromyalgia, including the symptoms and conditions that may be related to it.
Quality Rating
Highly Satisfied
58 Ratings with 18 Comments
1.0 Rating
April 11th, 2016
Still Suffering - Older Review - No Ax to Grind
As others have shared, Dr. Zeller seems adversarial in her care and offers some of the worst "bedside manner" I've ever dealt with. I heard her verbally arguing with another patient one time through a CLOSED DOOR. It was so bad, I had to take my spouse with as a witness that I wasn't crazy. One visit turned skeptic into a believer. I have been suffering for years with chronic pain, depression, and just "dealing with it" based on the advice and care from Dr. Zeller. I don't have any ax to grind, but reading the other negative reviews has been helpful for me. I'm encouraged to re-try to find help. Do yourself a favor, find someone else first if you can. She was NEVER on time for appointments, despite the fact that I was often the first appointment of the day. On several occasions, I witnessed her walking into Summit Ortho 10+ minutes after my appointments were supposed to have started first thing in the morning. As far as the accuracy of her diagnosis; well no I don't think that it's all in my head. The best advice I got from her visits was a recommendation to see a dermatologist about an unusual skin spot on my back.
1.0 Rating
January 13th, 2016
Very unprofessional and impersonal
Was very discourteous to prognosis from referring physician, discourteous about previous pt, gave bad advice on potential solutions. Arrogant, and not interested in discussing symptoms. She just wanted to argue. Would not go back.
1.0 Rating
October 23rd, 2015
Incompetent!
This "Doctor" verbally attacked me and told me to overcome PTSD all I had to do was read a book about someone whose incident "was MUCH more tragic than" mine. She stood in front of me within 18 inches of my face and told me over and over that I was feeling sorry for myself and my injuries weren't valid. Several psychologists have diagnosed me and I have valid Doctors who have diagnosed me and was approved for disability. There is obviously a reason she works for workman's comp insurance.
1.0 Rating
October 20th, 2015
Stay away from her
I was injured at work and referred to Dr. Zeller by workmans comp and ortho doc. she met me twice (for a total of maybe 40min for both appointments combined) on this 2nd visit she accused me of self harming and being a psychiatric case not a true medical case. She proceeded to berate and argue with me when I clearly disagreed with her accusation. I told her Ive never had any issues with self harming of any kind at all and that the only psychological problem I had was some moderate anxiety (which I think most ppl have specially when dealing with the worst chronic pain condition you can have) once I told her her assessment of me was completely wrong and I would be going to get a 2nd opinion she got very aggressive and rude saying it wouldn't make me healthy and she was right I was wrong etc. I have then gone on to see top medical doctors in my condition who all confirmed that I indeed have this condition she said was in my head. The worst part of this is after I left she proceeded to call all my doctors and workmans comp case manager to tell them Im making this injury up and it's all in my head or that I'm self harming so they should stop treating me as a patient and send me to psychiatrist. She actually tried to get all of my doctors to drop me as a patient and not care for me. Not only that but tried to get them to close my legitimate workcomp case and not treat me. She is just honestly and evil uncaring woman. She took an oath to do no harm and that is all she did to me is harm me. I had to go almost 2 full months with no medical care while workcomp investigated my medical records to make sure I had no psych problems or history of self harm (which I didn't like I had told Dr. Zeller) please please I urge you not to go to her. If I could give her 0 stars I would, and now suffer from anxiety when going to new doctors. Thanks doc!
1.0 Rating
October 20th, 2015
Do not see her or take loved ones to her
5.0 Rating
October 6th, 2015
5.0 Rating
September 1st, 2015
1.0 Rating
February 27th, 2015
Not recommending
5.0 Rating
February 24th, 2015
The best Doctor
1.0 Rating
April 29th, 2014
A Complete Monster
The most rude and impatient Dr. I have ever met. Angry, Aggressive and actually tries to make you feel bad about yourself. If you have a choice see a different physician, You will walk out of Summit feeling worse than when you went in. Do not waste your time or effort and steer clear of this poor excuse of a Dr.
3.7 Rating
July 26th, 2013
Very happy with my care with Dr. Zeller - after dealing with headaches and neck pain for almost a decade, she's the first doctor that is actually being proactive and trying to "fix" the problem. I've been able to get appointments and injections around my schedule and have really enjoyed her personality and caring nature. I'm recommending her to others that deal with the same issues as me!
5.0 Rating
March 19th, 2013
Nearby Doctors

Dr. Kristen Zeller-Hack is similar to the following 3 Doctors near Saint Paul, MN.