Rate Now
Share Your Experience
Have you seen Dr. Kristin Olah?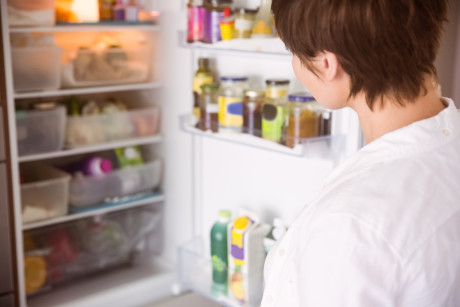 Binge Eating Disorder
Get the facts about binge eating disorder, including symptoms, causes and related conditions.
Quality Rating
Highly Satisfied
40 Ratings with 13 Comments
5.0 Rating
February 13th, 2017
We love Dr. Olah !!
4.0 Rating
February 22nd, 2016
love this doctor
5.0 Rating
February 3rd, 2015
the very best
Dr. Dark was the best doctor I've come across. She is very kind and has a good sense of humor to brighten up some unfortunate parts of being at the doctor. What is most impressive about her is her encyclopedic knowledge of all medical fields and diseases. She is very good at comprehensive care and coordinating with other doctors. I wish I still had her. I would definitely recommend this outstanding GP.
5.0 Rating
January 10th, 2015
1.0 Rating
December 31st, 2013
I find these reviews absolutely fascinating. I saw Dr. Dark once . Its a date Ill never forget She took an instant dislike to me. Judging from the reviews Im reading this is relatively uncomon. While waiting for my appointment with Dr. Dark I was showing the young girls in the office staff how I could determine someones personality by changing the letters of the name into numbers. They were fascinated by this. Dr. Dark wasnt. When it was my turn to see her and she entered the waiting room she made no attempt to shake my hand. The first thing she said to me was "I see you have been amusing my staff." I sensed her anger but I also sensed something else. The words MY staff instead of THE staff. Her self review indicates she is a very religious woman. I have my doubts about this. The bible tells us to do our good deeds in private and not tell the world about them. I ignored the" amusing my staff" comment and let the medical interview continue. She told me I was very anemic with a hematocrit of 37, about 42 being normal I am a pharmacist (I was 60 then) and take Motrin like drugs because at my age, standing on your feet for 8 hours can be painful. Plus I eat very little meat. Motrin can cause GI bleeding as does aspirin when taken every day. I suggested this was the reason for the anemia. Dr. Dark disagreed. She told me bluntly I probably had right sided colon cancer. There was no compassion.Not once did she put a hand on me or near me. I was in a mild state of shock. My grandson was visiting us from Texas (age8) so I told my wife nothing. You all know how perceptive young children are. Then I thought of something. I was working with a breast cancer group online as a consultant pharmacist. I was trying to get them to talk with their doctor about reducing serum copper to help treat the cancer along with traditional chemotherapy. I even told them I would be my own guinea pig. I started taking zinc supplements 3 times a day to try to encourage these women. Zinc lowers serum copper by preventing its absorbtion in the intestine. What I did worked as far as lowering copper went, but my copper got too low. One of the first signs of low copper is anemia. So I stopped taking zinc and took copper supplements. Three weeks later my hematocrit was 41. When I got the good lab results Dr, Dark signed them in angry penmanship and walked back into the room. She didnt say one word to me. I got the opinion she was dissappointed with the improvement in the blood picture. The paradoxical thing is, reading others glowing reports I wouldnt hesitate recommending her with one warning. If you get the feeling she doesnt like just walk out. She apparently can be a lifesaver, but she can also be extremely vicious. Apparently its very rare but if you are the person this rare thing happens to believe me you will always remember Dr. Dark
5.0 Rating
August 10th, 2013
2.3 Rating
June 15th, 2012
Unhappy Customer!
5.0 Rating
October 29th, 2009
Personalized treatment
5.0 Rating
January 15th, 2009
Awesome Doctor!