Rate Now
Share Your Experience
Have you seen Dr. Kristin Helm?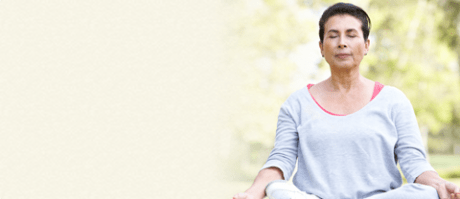 COPD
Get the facts about chronic obstructive pulmonary disease (COPD), including symptoms and complications.
28 Ratings with 19 Comments
1.0 Rating
November 3rd, 2016
Couldn't be bothered.....
Definitely not the warm and fuzzy type. She seemed rather annoyed that I was there and didnt know what I expected from her since I was at the practice a year prior with similar symptoms ( that have been getting WORSE). I saw her colleague who was useless and for some reason thought Helm could help me. I was wrong!!! Couldn't care less about patient care or follow up. I've tried 2 doctors at this practice and they have both been dismissive, rude and offered no help or guidance for possible causes of my illness. People that work at front desk are always nice and nurses are good, it's just the doctors that are less than stellar. If you can get an appointment right away, that should tell you something about the quality of care you'll receive.
5.0 Rating
September 24th, 2014
A Good Experience
After reading the reviews of Dr. Helm, I had some reservations about my visit. I can't understand how any one could find both Dr. Helm or her staff rude and curt. I had a very positive visit and learned more in the hour she spent with me than in the 15 years I have been diabetic. She is not a fuzzy, huggy type of person but she was very caring, polite and most of all very knowledgeable and thorough. I would highly recommend Dr. Helm.
5.0 Rating
April 8th, 2013
Good experience
1.0 Rating
March 21st, 2013
Patient
My "follow up" rating is not accurate as I have only seen her once and it was very recent, but I don't plan on going back. She was speculative, arrogant, and basically unpleasant. She had completely different ideas of what the medical profession considers normal readings and basically thinks she walks on water. I would not recommend her to my worst enemy!
1.0 Rating
March 21st, 2013
Not surprised at bad ratings but feel better about myself after reading them. There is a good reason you can book easily with her. She has probably lost more patients than you can see on these review websites so has plenty of time on her hands. She has the most arrogant, mean-spirited, pyschologically abusive manner I have ever encountered in a physician. My husband went with me in the exam room. He didn't tell me until I complained days after visit that he thought she was, er, a (word I won't use here). Her nurse was the same on the phone when I called, at her associate doctor's recommendation, to discuss questions regarding a nodule found on my thyroid. Because I asked about possible causes of the nodule, Helm accused me of 'searching the internet'. I didn't. I already knew which conditions can be associated with thyroid nodules. Her tone was so nasty, raising her voice to me in a searing tone, it was surreal. She did not listen, just barked at me and it is unacceptable. As did her nurse. She may be competent, even good, regarding physiobiology but she appears to have a 'God' complex and is a bully, period. After experiencing the humiliating manner in which her nurse, and she, treated me today I switched doctors. If you can stomach her, good for you. Personally, after 2 interactions, and verification from my husband that she was out of line, that I wasn't being over-sensitive, I am done with her.
2.3 Rating
June 25th, 2012
pitbull
5.0 Rating
May 10th, 2012
So much better than my last doctor....
I learned more from Dr. Helm in my first visit than I learned from my doctor of 9 years. I've read the other reviews and find I had a much more positive experience than some of those who wrote the reviews. I've only had two visits to date but presume it will continue to be a positive experience. The other members of the staff were pleasant-that makes a big difference to me when selecting a doctor.
2.3 Rating
January 11th, 2012
Disapointing
She was very professional, cool, calm and collective. Very smart and completely 100 percent against natural alternatives to Synthetic treatment i.e. T4 only is the only way to go. Any deviation from her way of thinking is met with a cast iron door of sharp answers and statements. Since finding a good Dr that treats with N.D.T. that has T4, T3, T2, T1 hormones in it I have gone from needing Depression meds, pain meds, and 16 other such Scripts to needing some vitamins and Natural Dessicated Thyroid ..Thank you for pushing me to search for a better Dr.
5.0 Rating
October 11th, 2011
5.0 Rating
April 27th, 2011
The Best Doctor Ever
1.0 Rating
November 15th, 2010
Nearby Doctors

Dr. Kristin Helm is similar to the following 3 Doctors near South Weymouth, MA.

Dr. Matthew Weiss

Critical Care Medicine, Internal Medicine, Pulmonary Disease, Sleep Medicine

South Weymouth, MA 0 mi