Rate Now
Share Your Experience
Have you seen Dr. Kristin Nikolakeas?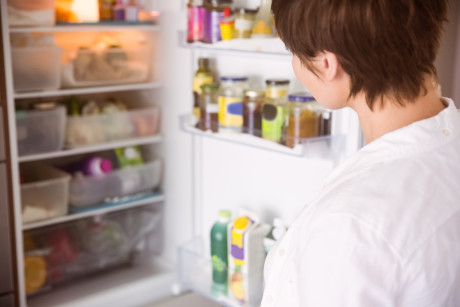 Binge Eating Disorder
Get the facts about binge eating disorder, including symptoms, causes and related conditions.
Quality Rating
Highly Satisfied
51 Ratings with 12 Comments
4.0 Rating
November 15th, 2016
I have been a patient of Dr Nikolakeas for about 3 yrs I believe. I love her, she is sweet, kind always listens and has good suggestions. Her staff is always very rude, and short with me. If I didn't love her so much I would not continue seeing her because of the staff. It is so important to have caring, compassionate staff and she does not. The wait time is also horrible. Like sometimes I wait 45 min to an hour to get in for my appt. Again I love her so it's worth the wait. But she really has way to many patients scheduled in a day. I don't always feel like she spends enough time with me.
5.0 Rating
October 11th, 2016
5.0 Rating
August 2nd, 2016
5.0 Rating
July 28th, 2016
Dr.Nick (as my girls call her lol) is a FABULOUS Dr! She actually cares about her patients and takes the time to talk and understand the situation your in! Yes you might have to wait but you need to understand and realize that she is taking time to talk to other patients like you want her to take time to talk to you! So patients is a virtue! Lol
5.0 Rating
June 7th, 2016
A Great Doctor
I LEFT TWO DOCTORS BECAUSE OF THEIR BEDSIDE MANOR AND LACK OF COMPASSION. SHE IS AMAZING, I LOVE HER, SHE TREATS ME WITH RESPECT AND KINDNESS. IVE NEVER HAD A DOCTOR LIKE HER, SHE MAKES ME SO COMFORTABLE, I CAN TALK TO HER ABOUT ANYTHING. I NEVER FEEL RUSHED WHEN SHES WITH ME. SHE WAS RIGHT ON TOP OF MY MEDICATION. ONE OF THE BLOOD PRESSURE MEDS I WAS ON WAS ONLY TO BE USED IF YOU WERE IN IMMEDIATE DANGER, SO SHORT TERM. IT WAS DESTROYING BLOOD VESSELS IN MY EYES. I LOVE HER STAFF AND THE WAY SHE TREATS THEM. MY OTHER DOCTORS YELLED AT THERE STAFF IN FRONT OF PATIENTS, I FELT SO BAD FOR THEM. I WOULD HIGHLY RECOMMEND HER , MY WAIT TIME IS AROUND 20 MINUTES. COMPARED TO THE 2 HOURS I SPENT IN MY OTHER DOCTORS. I DONT MIND WAITING FOR A GOOD DOCTOR, SHE SPENDS TIME WITH HER PATIENTS. I CAN'T SAY HOW HAPPY I AM WITH HER. FIVE STARS!!!!!!!!!
4.0 Rating
March 2nd, 2016
Why wait?
Doctor Nikolakeas is a good listener. Unfortunately, appointment times are not honored. An additional wait of 20+ minutes is not uncommon.
1.0 Rating
December 11th, 2015
Sad treatment for potential patients
I called and gave my information to become new patient. Every time was told that I would be receiving a call from the one receptionist that handles new patients... I never received call and made the mistake to think that office staff maybe have just been busy and was told that office manager would call me. Later that night I received call from doctor. She seem concerned about what happened and seemed to care. Then tells me that I hurt her feelings because after 5 days of bad customer service I made a comment to receptionist that I hope service received from Doctor is not a reflection of her staff. She then tells me that she will talk to her staff but takes there back even when they are wrong. She then says she is refusing me a a new patient. I guess for somebody to return my call I had to offend the doctor. I'm now happy she refused me because she has work to do.
5.0 Rating
July 2nd, 2015
great doc
2.0 Rating
May 26th, 2015
I have never walked into a doctors office with more postings of do not's in my life. I have been seeing a specialist for several years for a long term condition which is well controlled and didn't ask her to provide care for. Within minutes of seeing me, she stated the generic medicine I take for it was all wrong and wrote down the name of a new designer medication. I said I would talk to the specialist about her suggestion to which she replied, "No, you do the research." I was put off by her willingness to diagnose a complex medical condition, well controlled site on scene. I also expressed my concern of melanoma due to a high family risk. She told me I didn't need to worry unless the mole was black. I simple google search will tell you that is totally wrong... I was not impressed.
4.0 Rating
February 13th, 2015
3.7 Rating
December 22nd, 2014
mixed feelings