Rate Now
Share Your Experience
Have you seen Dr. Kristine Gedroic?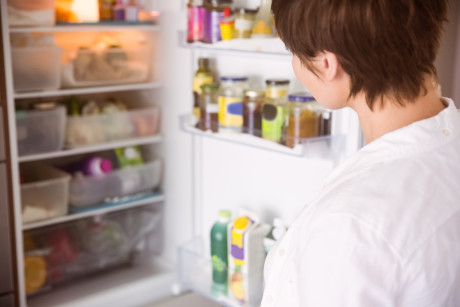 Binge Eating Disorder
Get the facts about binge eating disorder, including symptoms, causes and related conditions.
57 Ratings with 10 Comments
5.0 Rating
October 25th, 2016
Great experience
I found Dr. Gedroic to be very compassionate and extremely smart. She didn't waste any time and gave me supplements that helped me quite a bit. She presented several different options to approach my lyme disease and was looking to treat my whole body not just the disease. We never rushed me. I would highly recommend her.
5.0 Rating
September 1st, 2016
Dr. Gedroic is exceptional!
I had heard a lot about Dr. Gedroic from a friend that recovered from lyme disease thanks to her. He was in very bad shape, truly felt like he was dying and he said that she saved his life. I went to her because I had so many symptoms and needed to get diagnosed. I had already been to three doctors that didn't know what to do with me. I was amazed at how much more thorough and efficient she was and relentless with the testing and would not stop until she got to the bottom of it which turned out to be Mold, not Lyme! I've been seeing her for six weeks and already feeling so much better, she is a Godsend! She is light years ahead of the other doctors! Even when I had other concerns she addressed them and was willing to treat my whole body. I found her office staff to be very helpful and competent. Extremely happy with Dr. Gedroic and her staff.
5.0 Rating
August 3rd, 2016
Dr. Gedroic is the Best of the Best! She tunes in and makes you feel she right with you, really listening and taking in what you are feeling. She connects with you and moves to action immediately with a well thought out plan. We have total faith in her. She is willing to treat your whole body and implement the necessary tests. Her staff is great, all of them. Feel lucky that we found Dr. Gedroic, wish it was sooner.
5.0 Rating
July 8th, 2016
Dr. Gedroic is the most Amazing doctor! She is my Hero and Lifesaver. I cannot sing enough praises for her. She really listens and makes sure to find the root and cause rather than mask the problem. When it comes to Lyme and mold, she is the most knowledgable. She's so genuine and open compassionate. I have adopted her as my primary Doctor besides infectious disease. I like that her office is very organized unlike so many others that are not. If she were not in my corner, jumping through hoops to help me, I might not be alive today. Yes, that is Huge! She is extremely well respected in the community, even top doctors in Calif. I saw when out there told me Dr. Gedroic is one of the Best in the East coast. She is in a class of her own!
5.0 Rating
July 5th, 2016
Dr. Gedroic is a Once-in-a-lifetime doctor! My daughter has been to about 19 infectious disease doctors and Dr. Gedroic was different from all the rest. We felt her genuine commitment to helping my daughter heal. She ordered extensive testing like no other doctor even thought of and she aims to find the source so not to waste time, money, and energy treating the wrong issues. SHe is absolutely BRILLIANT and captures the find the diagnosis which is so important! Dr. Gedroic treats the whole body and if there something that is out of her scope she will send you to top people and follow up. Found her to be incredibly compassionate, concerned and sincere. Office is equipped with the latest equipment, IV, supplements and variety of treatment options. Recently my daughter had failed surgery and the excruciating pain no one in the hospital could get a handle on. Dr. Gedroic reached out to us on Friday night while in the ER and it was amazing that she nailed diagnosis Complex regional pain syndrome in which none of the orthopedic doctors realized. I daughter was at the end of her rope and now thanks to Dr. Gedroic Who is a Lifesaver, We can move forward to find the doctors that specialize and get the proper treatment. If not for Dr. Gedroic she'd still be devastated and not understand why the wrong drugs don't work. We truly feel that Dr. Gedroic is One in a Million!
3.0 Rating
April 27th, 2016
The doctor's diagnosis was correct but she prescribed me with heavy doses of antibiotic that subsequently caused me severe vertigo for three days, liver problem, and hearing loss do to the heavy meds. I had to go to the hospital. Please be careful what you take no matter who prescribes it.
5.0 Rating
March 7th, 2016
A True Doctor
Dr. G is wonderful. Her compassion is overwhelming and she truly just wants what is best for her patients. She will exhaust all avenues to make sure she gets you an accurate diagnosis and guides you with a loving hand to make the most necessary changes in your life to get better. She never rushes you or blows off what you have to say. She values input from her patients and uses it along with labs to come to a diagnosis. She is a wonderful and brilliant doctor.
5.0 Rating
August 14th, 2015
Dont know where I would be without her
5.0 Rating
April 30th, 2012
Wonderful Doctor!
For years I have been told I just have autoimmune issues but they couldn't specifically decide what ones I had because I was a-symptomatic for a lot of them that were showing up positive in my blood tests. Dr. Gedroic took the time, ran more eleaborate tests, and found Lyme, Bartonella and Babesia in my system. After two weeks of treatment with her, I've already noticed a major difference in the way I have been feeling. She is amazing!!
5.0 Rating
August 15th, 2011
Finally a diagnosis
1.0 Rating
September 12th, 2017
1.0 Rating
August 16th, 2017