Rate Now
Share Your Experience
Have you seen Dr. Kristopher Aalderink?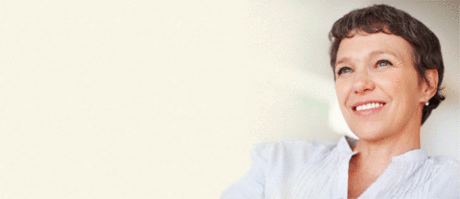 Fibromyalgia
Get the facts about fibromyalgia, including the symptoms and conditions that may be related to it.
55 Ratings with 13 Comments
1.0 Rating
June 8th, 2017
Do not see this doctor!
1.0 Rating
June 8th, 2017
Do not see this doctor!
5.0 Rating
August 6th, 2016
Excellent Surgical Experience
1.0 Rating
March 30th, 2016
See someone else
I had seen Dr. Aalderink for knee pain. I was barely able to walk. X-rays were taken in the office which put me in tears due to turning my legs in to painful positions. The Dr was standing at the end of the hallway as I hobbled back to the exam room. came in less then a minute later, said "I looked at your x-rays, your right knee is just as bad as the left ( which I had been in 18 months prior, for a hairline tractor) with Osteoarthritis, we should do some injections of synesthetic lubricate, I don't want to give a depo injection ( which would have eased the pain) because long run it tears down the cartilage. The injections take about 1 to 2 weeks to get authorized by insurance companies, then we go from there. Sound like a plan! Because I was on break for work for Christmas, figured I could wait. I heard for the assistant the next day who get the injections authorized, she stated it was going to be about 4 weeks to get them authorized. I started crying, there is now way I could go that long with that much pain. I was given another appointment with a different Dr. in the same office and He got me out of pain immediately on my first visit with him. It ended up taking 6 weeks for injections to become authorized. I'm so glad I was seen by someone else. Want to see a competent DR. Research Dr. Donald Wild in the same office. You won't go wrong!
1.0 Rating
January 3rd, 2016
I saw Dr. Aalderink twice and will never go back. He knew I was going to be seeing a new PCP for the first time. I was in excruciating pain in shoulder. He did not prescribe medication nor did he recommend my new PCP prescribe any medication. I was not sleeping. My pain was a 10 out of 10. The only thing he ordered was PT. I do not recommend Dr. Aalderink
5.0 Rating
May 11th, 2015
Gave me my life back!
After years in pain and two failed scopes, I went to see Dr. Aalderink on the recommendation of my physical therapist, who sees many of his patients and has been very impressed with his results. I was hesitant to jump back into the OR, but also realized that I couldn't go on living the way I was. Within five months of my initial appointment, I've now had a revision on both hips and could not be happier. I'm back to my sport and pain free! If you're looking for a fantastic FAI surgeon, call Dr. Aalderink's office. I'd recommend him to anybody. Additionally, his office staff is friendly and helpful, appointments are easy to get and the office runs on time. A rare combination.
1.0 Rating
March 11th, 2015
Missed Diagnosis
I went to Dr. Aalderink for a revision hip scope. To be fair, the first surgeon messed my hip up but Dr. Aalderink performed a second scope that had zero benefit to me. When my pain didn't resolve he simply told me there wasn't anything he could do and left me in pain and confused. I eventually found a good surgeon on my own who diagnosed my dysplasia and is performed the correct surgery on me in the coming month. Come to find out Dr. Aalderink studied with the new surgeon for a little while so should have been able to diagnose hip dysplasia. If you have had a failed hip scope or someone says you have FAI GO SEE DR. ZALTZ. He deals with both FAI and dysplasia and knows scoping a dysplastic hip is not going to fix it.
5.0 Rating
February 25th, 2015
1.0 Rating
January 28th, 2015
turned me into a chronic pain patient
I had on and off hip pain that got worse from running (I was a runner prior to Dr. Aalderink's surgery). I went to a physical therapist and was referred to Dr. Aalderink's office to rule out hip impingement. This physical therapist is also a running trainer and he told me that if I had hip impingement, I would not get better without surgery. Dr Aalderink examined me and took two xrays. He diagnosed hip impingement and told me that I would not improve without surgery. I went ahead with the surgery and then spent six months in physical therapy with the same person who had referred me to Aalderink. After six months I was still in a lot of pain (different and more pain than I had ever experienced prior to the surgery) but was told that I was better and could start running again. I tried small runs on my own (+ my physical therapy advised exercises) for a couple of weeks and found myself still in constant pain. I stopped running (and all other exercise other than my physical therapy advised exercises) for about three months. I was till in tremendous pain. I found a new physical therapist who has helped me a lot. That said, it is now three years post surgery and I am in continual pain. My groin hurts, my hip hurts - both inside and out. I cannot run. In fact, even walking exacerbates the pain, so most forms of exercise are now out. The worst part is, now I cannot sit without pain. Needless to say, this makes life difficult. Business meetings, plane trips, even dinner with a friend, are all detracted from by the fact that sitting causes my pain to increase. I never had this pain prior to the surgery. I have read much more about the diagnosis of hip impingement and surgeries for this condition since the surgery. Come to find out, a proper diagnosis of hip pain includes soft tissue imaging (MRI) as well as xrays. Also, come to find out, this is a somewhat controversial surgery that is not recommended by all and does not necessarily have standard protocols. I was never told any of this. I was told that I needed the surgery and that the only way to get better was to have the surgery. This is not true. I should have tried non-surgical means for pain reduction for at least six months and gotten a more complete diagnosis of the pain before any decision was made in regards to surgery. I would give anything to be in the state I was in before this surgery. I do not recommend Dr. Aalderink. Go to someone else for a complete work up prior to making any decision about hip surgery. I am now in constant pain. I am in my 40's and all I can look forward to is someday getting a hip replacement to get rid of the pain. FYI that I also had a "complication" from the anesthesia during the surgery and Dr. Aalderink and his on call staff was unavailable the entire day after my morning surgery. A friend helped me call them multiple times that day and they never called back... I was still on drugs from the surgery. This resulted in a late night trip to the emergency room where I required a catheter. The fact that the on call system failed completely is not a good sign. If you go to him, you better pray that nothing goes wrong.
5.0 Rating
April 27th, 2013
Wonderful Surgeon
He was easy to talk to and he explained things very well, so that I understood exactly what was wrong and what he was going to do. He never talked down to or at you.....always to you and made sure you understood without making you feel inferior. He was very attentive at the hospital and introduced the anesthetist to me and he also followed up with phone calls at home after the procedure.
5.0 Rating
June 6th, 2012
Dr. Aalderink Great Orthopedic Surgeon!
Dr. Aalderink performed surgery on my hip and the results were phenomenal. I was a former competitive Marathon runner and my career was cut short. After 20 years, Dr. Aalderink recommended a surgery for hip impingement, and allowed me to return to running pain free.I would highly recommend Dr. Aalderink!
Nearby Doctors

Dr. Kristopher Aalderink is similar to the following 3 Doctors near Ypsilanti, MI.