Rate Now
Share Your Experience
Have you seen Dr. Kristy Roberts?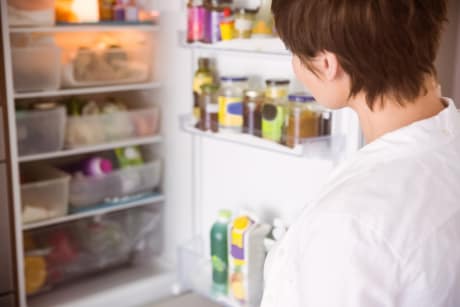 Binge Eating Disorder
Get the facts about binge eating disorder, including symptoms, causes and related conditions.
37 Ratings with 15 Comments
5.0 Rating
March 7th, 2017
Love this doctor
5.0 Rating
July 12th, 2016
1.0 Rating
February 1st, 2016
Did not treat my symptions after sick for 10 days . Had to next day drive to Jacksonville sick to my past Doctor to get treated for acute Sinusitis. I received kefzol 1 gm-antibiotics-couch medicine, decongestion. Do not go this woman she sits her computer and looks at you and says you have viral infection and it will go away. I now have stiff neck and cannot hardley move my head.
5.0 Rating
April 28th, 2015
5.0 Rating
April 15th, 2015
Very satisfied.
2.3 Rating
January 20th, 2014
Whatever
1.0 Rating
October 22nd, 2013
One star Dr affiliated to a one star hospital! Enough said.
1.0 Rating
October 4th, 2013
Unbelievably bad!
I debated on wether or not to write this review but I thought if I don't you too could be victimized by this Dr. I was prescribed an unneeded anti-biotic for something that will ALWAYS show as an anti-body in my blood,and because of taking it I ended up with a SEVERE case of candida in which went untreated for a year because this Dr could not/would not believe that I in fact was VERY ILL from this candida overgrowth in my body..(and she caused it). Not only was I treated horrible by her and told I had nothing wrong with me,I was told I was psychotic and to go see a therapist! She dropped the ball on this very simple diagnosis which another Dr finally after a year of excruciating pain found in 5 minutes! My health got terribly bad from the neglect and zero diagnosis from her! This should have been treated early on but because it was not my health declined rapidly and I really resent the implications of me just being a mental case. Being that she,herself had me on anti-biotics I did not need should have been a red flag for her ! Yes this can effect your whole body like it did mine,including the endocrine system....along with many other things like depletion of vital minerals being zapped from the body,all of which happened to me! When I asked for my records to move on to Drs who care,even my records have either missing pages or huge ref flags in them from blood work results.
1.0 Rating
September 29th, 2013
Lab results
Shame on Dr Roberts For one when somebody consistently had a low sodium level for no apparent reason,that should be looked into! Another huge red flag is when somebody's blood PH is 5.5 that also should be addressed! I'm no chemist but I do have enough knowledge to know that both going untreated could prove fatal! Finding Drs away from Conway has been the smartest thing I've ever done for myself! Her nurse is awful too! Just plain mean.
1.0 Rating
September 6th, 2013
Terrible!
Absolutely dissatisfied ! Months and months of pure agony because of neglect on Dr Roberts part! She totally dropped the ball with a SIMPLE diagnosis that should have been found very early on,I also resent being treated as if I had mental issues because she " couldn't find anything wrong", well I had something going on (diagnosis was made in 5 minutes after getting a new Dr OUT of Conway Regionals system)..., finally after a lot of needless pain and suffering I am being cared for by Drs who truly know what they are doing! I suggest going elsewhere because its very evident that she is incapable of a proper diagnosis . I cannot state strong enough that my issues should have been found by her had she truly cared enough to help. Also quick with prescribing drugs so you go away instead of finding the root causes! Go elsewhere!
1.0 Rating
August 24th, 2013
Boy was I sadly mistaken!
I thought she would be a good "get with the patient and diagnose correctly kinda gal" HA NOT SO MUCH! If it is more than a sniffle or something basic FORGET IT! I finally after months and months of looking for answers without being looked at like I was crazy and nothing was wrong found out what in fact I DO HAVE! Something so simple but got completely missed by her and is very treatable,but before a CORRECT diagnosis I suffered badly to where my health actually got worse because of her " not so intuitiveness " Sorry but if you are truly needing a Dr with diagnosis skills GO TO Little Rock !
5.0 Rating
June 14th, 2013
Very thorough with a ton of compassion !
Dr Kristy Roberts is THE BEST Dr I have encountered since moving to the area! Very caring & attentive,willing to leave no stone unturned when making an assessment of you're medical needs ! I cannot say enough good about her and her staff,they ARE the medical professionals this community needs....bless her for turning my nightmare of terrible past medical help from other Drs around Conway into a happy ending! I highly recommend St.Vincent clinic and Dr Roberts and her staff. She's one great person & physician ! Thank You Kristy Roberts! 💉💊👍