Rate Now
Share Your Experience
Have you seen Dr. Krzysztof Kostrzewski?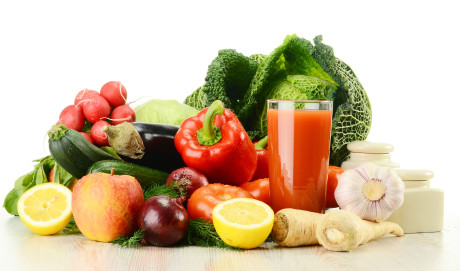 Type 2 Diabetes
Type 2 diabetes is a chronic disease in which your body is unable to maintain a normal blood sugar (glucose) level.
18 Ratings with 9 Comments
1.0 Rating
August 3rd, 2017
Worst Experience in a Doctor's office ever!
5.0 Rating
March 18th, 2016
3.0 Rating
January 19th, 2016
Great Dr
1.0 Rating
September 3rd, 2015
Worst physician ever!
Most awful experience I have ever had at a doctors office. He told me there is God and then t,here are physicians and that Patients had no right to ask what medications they are taking and why because that was his job. He told me I could take all my notes and then go ask dr Google what they were for. He said that healthcare is a dict actor ship and that I didn't have a right to ask questions!. Then the nurse gave me notes from the visit on a paper towel!!!
1.0 Rating
July 30th, 2015
Avoid this doctor
The worst doctor ever. I went to him one time and after waiting almost 1 hour in the waiting room was escorted to the exam room where the nurse was very rude. The doctor was even worse and did not want to listen to me and kept looking at his phone and computer. He spent less than 2 minutes with me and did not offer any solution or treatment and said I got a cold. I ended up going to the ER same day and was admitted with pneumonia.
1.0 Rating
October 18th, 2013
rude doctor
My 80 yr old mother who is almost deaf had an appointment with him, she was a new patient, her regular moved out of Toledo. I accompanied her to her appointment as an intersted party. At first the doctor was pleasant, but because of hid thick accent and my moher's hearing there was a communication problem. He got really rude and nasty with her. After the appointment was over we walked out and my mother was shaking....I told her don't worry we are never going back; she was relieved. H etreated my mother in a very unprofessional manner, surely he has other patients that are hard of hearing. I am not hard of hearing, but I had a hard time understanding hin due to his accent.
1.0 Rating
June 25th, 2013
R.N.
The office staff is VERY unprofessional and extremely rude. I called in to speak with the doctor regarding my son (patient). I was told by the front desk person, Karen "if you wanted information regarding your son you should have been at the appointment" and then she hung up the phone on me!! I called back to speak with the office manager, Paula and her response was "i did not witness the conversation." If you are a current patient ... run don't walk to a new physician. If you are looking for a new physician ... keep looking!! i am checking one star because you can not submit unless something is rated... Otherwise, i would give a zero.
5.0 Rating
December 10th, 2011
Dr.kris
this my favorite doctor.i like him because even when he knows what the problem is but cant treat it, he will give you some meds to help ease the pain or whatever going on. then he will recommended you a doctor to see in order to treat your problem.he works with you to get your health back in order.
5.0 Rating
August 16th, 2011
Dr. Kostrzewski M.D. Ph.D, is "MY DOCTOR".
I don't remember when I first met him, but I can thank Shelly, Doctor Kostrzewskis'Receptionist/Secretary, for giving me an appointment, when I first called the office, in search of a new Doctor, many, many, years ago. He is tall, dark, and handsome for his years, and talks in a way that you WANT to understand what he has to say about your condition, because he has an accent. I have been told he is from Poland. I enjoy talking with him, as he is a good listener, and very intelligent. He is very caring to my aches and pains, and he is usually very happy to see me, even though I have MANY health issues.
3.0 Rating
September 5th, 2017
5.0 Rating
April 13th, 2017