Rate Now
Share Your Experience
Have you seen Dr. Kumkum Modwel?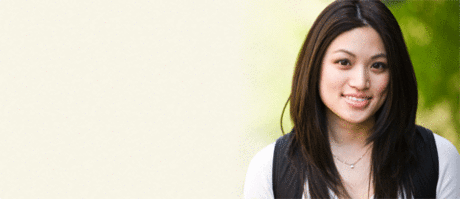 Birth Control
Get the facts about birth control so you can decide which type is right for you.
43 Ratings with 13 Comments
5.0 Rating
September 12th, 2017
Very satisfied
5.0 Rating
January 11th, 2017
5.0 Rating
January 8th, 2016
Dr. Modwel is a solid Family Practioner. I wouldn't call her Dr. House, but she is a good doc. I've read the negative reviews re: the office staff, but I think they are pretty good. I moved here from Southern CA where everyone is in a good mood most of the time, so I think the folks in the office basically reflect the CT or NE personality...matter of fact, to the point and a bit surly. So what, they get the job done and everyone in CT is like that.
5.0 Rating
August 7th, 2015
3.0 Rating
May 27th, 2015
Great staff but zero follow up by Dr. Modwel
5.0 Rating
February 8th, 2014
Amazing doctor
1.0 Rating
August 2nd, 2012
Doesn't listen
2.3 Rating
May 22nd, 2012
Not A Good ListenerNot
Dr. Modwell diagnosed me with asthma even though I had told her that another doctor (in the same practice) had done so and the inhaler did me no good. I had a chronic cough for years at this point. She prescribed the inhaler anyway! Finally, later, after going to the hospital for chest X-rays, and visiting a lung specialist (all out-of-pocket expenses for me totaling thousands of dollars), the lung doctor diagnosed me with POST NASAL DRIP, gave me a nose spray, and the years of suffering ended.
5.0 Rating
October 20th, 2010
A doctor and then some
5.0 Rating
September 25th, 2009
Great diagnosis
5.0 Rating
July 24th, 2009
Tests can help diagnose illnesses!!
One person complains that she orders too many tests. I completely, 100-percent disagree. I switched to Dr. Modwel after my previous doctor (well-rated on here, but failed to diagnose me) ran out of tests to do on me, even though she and I both knew something was very wrong. My previous tests included thyroid function. At my very first appointment, during which my husband and I laid out my strange, frustrating history and Dr. Modwel listened carefully, she DID order a slew of new tests, including an ultrasound of my thyroid, where she felt a large lump.Fast-forward to now: I had thyroid cancer, symptomatic (trouble swallowing and symptoms that are anything but textbook). Because my conglomeration of strange symptoms didn't fit the definition of thyroid disease or cancer, it was never considered until Dr. Modwel's "slew of tests" found it.Before you screech about the number of tests... have them done and see if you're still so sure they were a waste of time and money.