Rate Now
Share Your Experience
Have you seen Dr. Kurt Kastendieck?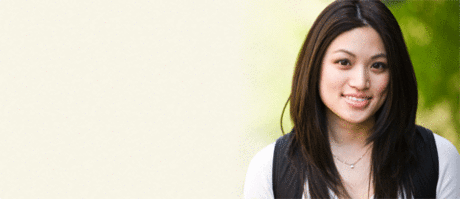 Birth Control
Get the facts about birth control so you can decide which type is right for you.
20 Ratings with 9 Comments
5.0 Rating
February 29th, 2016
1.0 Rating
August 4th, 2015
Extremely poor communication except in office, incompetent staff
Dr. Kastendieck is great when you're sitting in his office. Unfortunately he's impossible to deal with when you're not. Emails, both to his individual email address and through the office's web portal are routinely ignored. Calls and messages left with the office staff are ignored by the doctor. If other staff members call back they have no idea what the original call was about. Typed and faxed requests seem to be beyond the capability of the office staff to understand. Clearly written requests are not enough - it requires multiple phone calls and actually reading the fax along with them to get them to understand what is being requested, no matter how simple that request is. It wouldn't matter if Dr. Kastendeick was a world class medical professional, attempting to deal with him when not sitting in front of him, as well as the incompetence of his staff make him a poor choice for anyone.
5.0 Rating
July 21st, 2014
So, I just read the reviews others have written regarding Dr. K. and feel compelled to write a review. All of my experiences with Dr. K have been positive! My husband and I refer Dr. K to our friends and to new neighbors who ask us for recommendations. He always takes time with us and is always helpful. He refers us to specialists if one is needed. He is attentive and has a delightful, dry sense of humor. So, I just don't get some of these reviews. Oh...we also adore Rita!
5.0 Rating
February 6th, 2014
1.0 Rating
January 3rd, 2014
Sad to say, but Kurt and his entire staff are more times than not, incompetent, especially hist staff. This man delivered our son three years ago, did an excellent job, there were complications, so we made him our family doctor. Now that my wife has chronic issues, Kurt and his staff are terrible! This is not embellishment. We are now in the process of finding a new family doctor, one who has a competent staff that will follow-up when they say they will, provide results from bloodwork and other tests, which never happes anymore. It amazes us how some people can stay employed with such awful, terrible work ethics.
1.0 Rating
August 8th, 2013
Don't see him if your sick
2.3 Rating
June 3rd, 2013
Not the Dr he once was
I've known Dr Kastendieck for many years. I felt the same as the other person who left a comment. Unfortunately his caring, attentive traits have dwindled. His office constantly over schedules and keep you waiting in the waiting room and then you wait it the examination room. In the last two years I have never spent less than 1.5 hours just waiting. He and his partners now key all your symptoms into a computer and diagnose you. Several times he has asked me "what do you want me to do". If I knew I wouldn't be there. He is good if you have something easy but if you are suffering from something from other than a cold you better consider going to someone who cares enough to guide on what to do next.
5.0 Rating
March 15th, 2012
Very Great doctor!
5.0 Rating
November 29th, 2016
3.0 Rating
August 15th, 2016
5.0 Rating
July 13th, 2016