Rate Now
Share Your Experience
Have you seen Dr. Kurt Mccammon?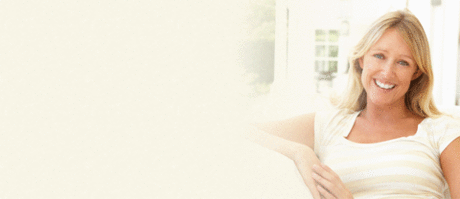 Hysterectomy
Learn about why this procedure is performed, who gets it done, and the different types of surgeries available.
Quality Rating
Highly Satisfied
26 Ratings with 9 Comments
1.0 Rating
May 16th, 2017
Horrible Doctor
This guy should not be allowed to practice medicine. He did a procedure on me and didn't look at what he was doing because I had a disease and what he continued to do really hurt me. And I write this so people know about this doctor, who I went to in 2007. I still to this day have problems due to letting this doctor do a procedure on me.
5.0 Rating
March 2nd, 2016
Urethral Stricgture
After suffering from a urethral stricture for over 10 years, this is the only urologist who could fix my problem. It's been 12 years since I had the surgery and have had no issues since. Dr. McCammon is my hero. I will be forever grateful for him curing my issue and giving me my life back. Thank you Dr. McCammon!!!
1.0 Rating
August 24th, 2013
Terrible Doctor
Going to this doctor and allowing him to do a procedure on me has been the BIGGEST MISTAKE I have ever made. I had a sling put in due to leakage problems and I have had nothing but problems since. The past year I have been in the hospital 8 times. I moved out of state and this doctor refuses to take any phone calls from me to get information. I have found that most of his staff to be very rude. This doctor did not give me all of the facts about the product he was putting in me. I never had a chance to decide because I had no knowledge that he was using a bad product and that the surgery could not be reversed if there were any problems. Do yourself a favor go to a doctor that will give you ALL the facts before having surgery.
5.0 Rating
March 28th, 2013
Probably one of the best urologists in the country
My case was pretty complicated and other urologists were not willing to consult/treat me. Dr. McCammon took the case, and, successfully completed the treatment over two surgeries. Even beyond my own experience, I was told by a pretty senior urologist that Dr. McCammon is the only urologist he would trust if he needed a surgery. The only issue with his practice is getting an appointment takes forever.
5.0 Rating
October 29th, 2011
Wonderful Dr.
5.0 Rating
October 27th, 2011
Beyond the waiting room
5.0 Rating
November 21st, 2010
5.0 Rating
August 14th, 2010
Physician( neurologist)
5.0 Rating
May 27th, 2009
Physician
This is a doctor's doctor -- a superb urologist in all respects and I do not believe that there is better specialist in male urinary incontinence in the world. Following a prostatectomy,I had suffered from constant incontinence requiring a pad 24 hr/day. After 18 months I was lucky enough to hear about Dr Mc Cammon and have been totally dry since the day he performed the Advance sling procedure.
5.0 Rating
July 8th, 2017
5.0 Rating
July 8th, 2017
4.0 Rating
May 31st, 2017