Rate Now
Share Your Experience
Have you seen Dr. Kush Frenchman?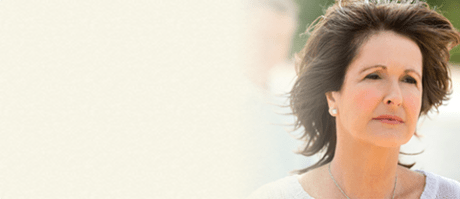 Metastatic Melanoma
The facts about metastatic melanoma, a serious skin cancer, including signs, symptoms & what happens to the body in each stage of cancer.
Quality Rating
Highly Satisfied
49 Ratings with 22 Comments
5.0 Rating
April 13th, 2017
awsome surgeon
5.0 Rating
July 15th, 2016
Happy with my girls
I have known Dr.Frenchman for over 30 years . He is a family friend. He took amazing care of my mother many years ago when she had to have implants put in after breast cancer. The whole staff there is very caring and friendly. Over the years I have had some breast problems. Dr. Frenchman has been there to help me. I put my complete faith in him and his staff. Amy is always so helpful and goes above and beyond to help. I would and I do recommend Dr.Frenchman to anyone that needs implants. He is and always will be a great family friend.
5.0 Rating
July 21st, 2015
5.0 Rating
April 21st, 2015
Breast Implants in 2000
I went to Dr. Frenchman for breast implants back in 2000 and it was one of the best decisions I ever made. They came out amazing! I went from a small B to a full C and no one has ever guessed that they are fake. They feel soft and great and look even better. My biggest fear going in was that he would make them too big because I thought most women who get surgery probably want to get D cups or larger, but he gave me exactly what I wanted. I'm athletic & thin so I didn't want to carry the weight of D-cup boobs. I now feel I am perfectly in proportion and my self-confidence increased 10-fold. It's been 15 years and the implants have held up great - no problems at all! I may have to consider getting them done again in a few years after children and breastfeeding... We will see (I haven't had any kids yet). The implants are over the muscle and the scars are under the breasts (not noticeable unless you lift the boob and look up close). They healed nicely and also I've seen women with implants under the muscle and it looks strange when they flex their muscle and the whole boob implant flexes. That's why I prefer Frenchman's method: over the muscle. Also, the price was very reasonable. Thank you Dr. Frenchman!
5.0 Rating
September 19th, 2014
Breast Implant
I had a breast reduction in 2002 by a different doctor. He done a terrible job I was a 40 DDD and he took me down to a small C. He removed albs from my chest and I just wasn't pleased with the way my breast looked so in May 2011 I went and seen Dr. Frenchman and told him what had happened and that I wasn't happy with the way my breast looked so he took a look at them and said the doctor went knife happy on me and that it was no problem he could fix it. So he did a breast Implant and took me back to a full D cup and I am so pleased with what he done. He does great work my breast don't even look like they are implants they look like real breast. He is a great doctor and knows what he is doing. I would definitely recommend him to anybody. His staff is wonderful. They are very helpful, kind, and friendly. The office is a little older but very clean and very decorative. I don't see how anyone could give this doctor a bad review. He is very kind and knows what he is doing and won't charge you an arm and leg to do your surgery.
5.0 Rating
June 7th, 2013
Breast Surgery
I just had my breast lifted as well as implants put in and I'm completely in love with my girls now!! I am 35 yrs old and all women know what can happen to our boobs after we have babies....it's not pretty or for the faint of heart! lol! But now I'm proud to set 'em out (just for my hubby only!) I was a full D cup which I liked but after breastfeeding and losing the baby weight I ended up literally a small B cup. It looked like I had Granny boobs, all loose skin. I hated taking my (very padded) bra off and finding a bathing suit top to fit and looked good was next to impossible. Now I'm back to a full D cup and my nipples actually point straight ahead in stead of to the south pole! Now as for the office and staff: the staff is very helpful and did an all around great job of makijng me feel comfortable and most of all safe! The office is nice, mind you it's not state of the art but it's nicely decorated and definitely clean. I personally would rather have a safe surgery for less in a nice office than have the same surgery and riced facilty equiped with a Louis V couch that I helped pay for but only get to sit on once a year! lol :) Tahnk you to Dr. Frenchman and the ladies at his office!
5.0 Rating
July 20th, 2012
Great plastic surgeon
I was very happy with my experience and willDefinitely go back. I got a nose job and breast lift and it was very smooth and pain free. Dr. Frenchman was kind and patient and we discussed thoroughly what I wanted. The surgery went well and the results look fantastic. Would highly recommend him and his staff to anyone. As far as board certification, a very prominent board certified surgeon did my breasts in Florida and it was a disaster! I decided to go by reputation and Dr. Frenchman had the most positive comments out of anyone I talked to.
5.0 Rating
June 25th, 2012
1997
5.0 Rating
April 21st, 2012
Will definitely be back
5.0 Rating
January 20th, 2012
Dr. Frenchman/ Staff
I absolutely love Dr. Frenchman!! I had the small hump in my nose shaved down and a slight upward tilt done. It looks exactly the way I wanted it to and I didn't have to sell a kidney to have it done! His office staff was more than gracious. I'm curious what the person who posted the previous comment had done exactly and who she went to afterwards to have it fixed? Just wondering. It seems they've put alot of comments on here but nothing to really give detail of how and who they went to fix Dr. Frenchman's mistake! I would be singing the new doc's praises from every mountain top!!
5.0 Rating
November 10th, 2011
a very fine human being
5.0 Rating
October 30th, 2011
Dr. Frenchman is a saint
i have been a long time patient of Dr. Frenchman for over 20 years and in my book the man can do no wrong. He has basically saved my entire family. He fixed my daughter's hand at age 5 when she got bitten by a brown recluse, he removed 2 melanomas from my sister, and when I came to him depressed after my divorce with no confidence, he gave me a mommy makeover which has changed my life. I owe him everything and wish I could pay him back. I guess one thing is to tell anyone reading this that the man is a legend and is the most skilled surgeon this side of the Mississippi !
Nearby Doctors

Dr. Kush Frenchman is similar to the following 3 Doctors near Hendersonville, TN.