Rate Now
Share Your Experience
Have you seen Dr. Kwasi Poku?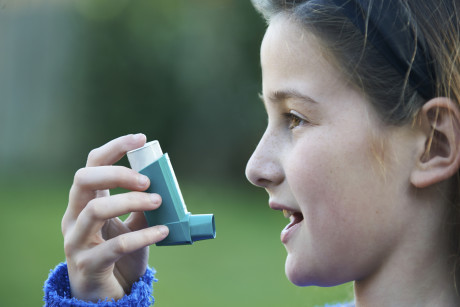 Childhood Asthma
Get the facts about childhood asthma, including the causes, symptoms and complications related to this condition.
46 Ratings with 19 Comments
5.0 Rating
September 14th, 2017
5.0 Rating
December 7th, 2015
5.0 Rating
September 8th, 2015
5.0 Rating
July 13th, 2015
The best doctor ever. I trust Dr. Poku with my children. I have been taking my children to this doctor for 7 years. He is experienced and has courteous staff. The receptionist is very polite and professional. She has extremely high standards. This is the epitome of excellence in care. I have referred friends and family to this practice.
5.0 Rating
July 4th, 2015
1.0 Rating
June 23rd, 2015
Run!
1.0 Rating
January 14th, 2015
Worst place everrrr! they shuld fire the front desk lady. If anyone know how to report them please tell me, because I see everyone had the same experience in that office
1.0 Rating
June 4th, 2014
Horrible!!!! Do not recommend at all!
I went here to get an immigration exam done. I've gotten this same exact exam done about 2 years ago. It expired unfortunately so I had to get it redone. Waiting time is horrible, they make u run around from office to office. And then ask u to come back to get your results and they are not there! I called a day before to ask what time they opened? The girl said at 10 am. I was there at 10am, door was locked, light was on. I called the office and I asked if she was in the office? She said No. I decided to wait because these results are important to me. She said come back at 12pm. I go back , to find a sign saying they will be back at 1:00pm....why do they even pay these females if they aren't going to open up? When they finally open up they send me to get some extra things done! Couldn't they have called me and let me know these things? Very unprofessional. And thanks to them I still do not have my immigration exam! Being that it's in Towson, I'd figure they would be quick and efficient. Heck was I wrong and in for a surprise!!
1.0 Rating
January 16th, 2014
I never experience anything like it!!!
I worked there for 3 days. The office manager that sits in the front. (Wife) is very nasty. She do not know how to talk to her co-workers at all!!!! She will disrespect you in front of patient. All this to say that I never got paid a dime for all the verbal abuse. She told me if I made it out of training for three days. I will get hired. I could not take it and left right away. The doctor on the other hand did not say much and was pleasant. If you are look for a job as a MA. This is not the place. The office is very unprofessional !!!! Children need positive not negative energy at the office..
5.0 Rating
July 5th, 2012
1.0 Rating
April 12th, 2012
The worst doctor that I met in USA
I really regretted that I didn't check this doctor's reputation before I went into his office. Just as others said, the office always open late (after 10:00am most time), and the staffs are very very unfriendly. I went there for the I-693 examination. When I went to pick up my results, I found a note on the door "the office is closed about ten days" (Actually the office is closed over three weeks). I was shocked, then decided to change to another doctor immediately because I didn't want to wait so long to get my result. I felt very happy that I made the firm decision at that time, otherwise I had to wait over three weeks to get the result. Just give my experience here and prevent others make same mistake.