Rate Now
Share Your Experience
Have you seen Dr. Kyaw Htin?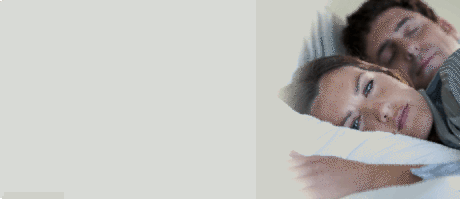 Insomnia
Get the facts about insomnia, including the different types, who gets it, and what causes it.
36 Ratings with 17 Comments
4.0 Rating
August 17th, 2017
Great doctor.
I went to see Dr. Htin when my last pain management physician wouldn't do anymore for me to stop my continuous pain. Dr. Htin tried several different medications until we found the right one that would help me tolerate my pain but it never went away. He is very patient with me on my questions and concern listening the whole time and then gives his opinion, etc.
5.0 Rating
December 27th, 2016
5.0 Rating
May 26th, 2016
Very nice Dr
1.0 Rating
October 16th, 2015
Horrible doctor
I have been with dr Htin since 2007. I have had major pain from a car wreck and a bad back from working injury. I had epidural after epidural and he medicated me to the max after that. Now he uses the medicine as control over me. He has even said to me I'm gona cut you back as punishment for over using my medicine when I wasn't even doing that. He is the rudist and most unprofessional doctor I have ever been to. Same as some others on here his staff is the same way. I have done everything by the books with him and he spends like 1 minute at Ju appointments and then writes whatever he wants for my medicine. He is a joke
5.0 Rating
September 21st, 2015
Very caring...
I have been with Dr. Htin for about 7 years now and I can't agree with the negative comments here. Dr. Htin is the best pain management Doctor out there, if you do what you're supposed to do then you won't have any problems. I agree with the other person that said, " if you are a drug seeker he will weed you out quick" he is very caring and listens, which is very rare in this practice. Dr. Htin has always treated me with the upmost respect, and has helped me a lot.. He truly cares..
5.0 Rating
June 20th, 2015
excellent
1.0 Rating
April 7th, 2015
Save yourself the hassle!
Power tripping, Bitter, Cocky, Gives placebo pain medication, Terrible at shots, Degrading to others, Impatient.
1.0 Rating
March 31st, 2015
Rude and Very Insensitive Do Not Care about his Patients!!
1.0 Rating
March 29th, 2015
Went to pain Dr. Htin today told the nurse about headaches and that so called nurse at Bardstown she said let dr know after waiting 2 hours he came in sat down and said are you the one with the headaches I said yes and then he said how are the headache I said comes and goes he said better I said sometimes he said better then I said whatever, then he siad how you doing with your back I said not good My legs go week and last Sunday felt like jello at Walmart I said I have been taking alot of Tylonal and Advil for pain and ask if he could maybe give me something so I am not taking so much he said oh you want hydrocodone huh like if I want to take drugs or something. He said we dont judge the pain shots on just the first one but it was up yo me I said I need to talk it over with Rick (since he did't go) the Dr then said well I tell you what we are going to do I am releasing you back to Dr. finzzio I am giving you a month supply of pain pills take them anyway you want we are done here he walks out I start to cry
5.0 Rating
May 15th, 2014
Been wth Dr.Htin for years
I have been seeing Dr.Htin for years and have seen other pain management Dr.s.He is by far the best I have seen, I can not agree with the negative reviews on here.He has treated me with kindness,compassion and really helped me.I have never had the medication problems with him described in the other reviews but have passed numerous drug screens and always followed the rules established in accordance with the meds.He has never failed to adjust my medications when I needed.I recommend him to any one with legitimate chronic pain,and for those seeking a high,he will weed you out quickly as should be.
5.0 Rating
June 20th, 2013
Excellent Pain Management MD.
Dr. Htin has been taking very kind care of me since a car accident in 2007. He is a no nonsense, to the point caring MD. when you suffer, you need a doctor who is willing to put all the puzzle pieces together.. he does this and more. I am willing to travel over 45 minutes away, and wait for hours to see him. He is that good. Injections, whatever he suggest..I am willing to try because I trust him.
1.0 Rating
November 27th, 2012
Very Unhappy
I have been seeing Dr. Htin for a little over a year, and he always made me feel like I was wasting his time. He never wanted to hear that I wasn't getting any better, or that my pain was getting worse. I realize that Kentucky's new medication law makes it harder for doctor's to prescribe medication, but he acted like I was a drug seeker right off the bat. I kept telling him that my medication was no longer effective, which is normal for someone on long term pain medication. Because of this, he told me that he would no longer be willing to treat me. If you have any other choices, choose another doctor!
Nearby Doctors

Dr. Kyaw Htin is similar to the following 3 Doctors near Louisville, KY.