Rate Now
Share Your Experience
Have you seen Dr. Ladynez Espinal?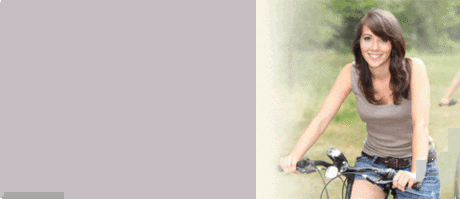 Endometriosis
Get the facts about endometriosis, including symptoms and parts of the body that may be affected.
50 Ratings with 22 Comments
5.0 Rating
April 25th, 2016
Dr. Espinal has been my doctor for over 10 years. She has always made me feel comfortable and confident of her knowledge and experience. She is always very thorough and takes the time to explain and educate. She is very accessible and goes above and beyond the norm. She takes extra steps to administer the best treatment. Just recently I gave birth to my baby girl and am so happy to have had such a wonderful experience. So glad to have her as my doctor! I always recommend her to family and friends.
5.0 Rating
April 14th, 2016
Amazing Doctor
Dr. Espinal is an amazing & caring doctor. Her attention to detail surpasses that of any doctor I have ever seen. She has been my doctor for almost 10 years. I recently had another doctor say that my chronic fatigue was nothing to worry about, even though my lab values were at the very low end of normal. So I went to see Dr. Espinal. She took the time to listen to me & ordered tests the other doctor never thought about. She diagnosed the problem and put me on medication. I can now function again.
5.0 Rating
April 14th, 2016
Dr Espinal is truly amazing!
I am writing this review because my daughter told me that our wonderful gynecologist had bad reviews online. She has been my physician since 2007 and is now my daughter's physician as well. She is sincere and genuinely cares about her patients' health. She promotes overall health. She is very knowledgeable and current. Unfortunately, people will usually write negative comments more than they are likely to write positive ones. Dr Espinal seems to always be in a good mood even if she hasn't slept because she was doing a delivery in the middle of the night. She takes her time talking to me and is very thorough....which could possibly explain the long waiting period. I would rather have that than a doctor who is rushing me out and making me feel like I'm just a number. I know that despite the negative comments, there are more loyal and happy patients than dissatisfied ones. I commend her in all of her efforts and she will always have a successful practice because patients like myself will continue supporting her and having her back!!! YOU ROCK DR. E!!!
3.0 Rating
March 16th, 2016
1.0 Rating
April 30th, 2015
Nice Person, Really Cruddy Business
I like her as a person but the office is run terribly. They don't return calls. They don't answer phone. Right now I am on hold for 33 minutes just to make an appointment. They told my daughter she might have hepatitis, when she DOES NOT. They don't send you postcard after pap, or confirm that everything is okay. If you have blood work or tests don't, they don't call you with results like other docs do. They make you come in and pay another $100 copy just to get test results, even if everything is fine. I can't afford her time-wise, money-wise or worry-wise. Will be leaving if I could ever get one of them to call me back about medical records.
1.0 Rating
April 14th, 2015
VERY BAD EXPERIENCE
All I can say is that you shouldn't go there!! The wait is long. I waited about an hour and once I was in I waited for the Dr another hour and a half. I was just there for a check up but it went really bad. I tried to call for results but no answer for 2 weeks. I went back and I had to pay an extra 100$ for the results (Who knows) after I had already paid $250 for the visit. That day I did not even get my result, they said they had forgot to sent them. I'll never go back there again and I don't recommend it to no one.
2.0 Rating
February 26th, 2015
Terrible Customer Service
I go every year for annual check, this time wait an hour, finally she was just 10 minutes with me, she was in a hurry, and focused on her tablet and student, she ordered lab tests, some are not covered by my insurance , I wanted to change the order tests that the insurance covers me and it was impossible to communicate with her staff office, they never answer the phone and when they do, they put you on hold, and they transfer your call to the line 1800 where they just send the message to her staff but never they return the call to help you. I won't be there again.
5.0 Rating
September 13th, 2014
The BEST!!! She's professional and compassionate!
I have been Dr. Espinal's patient for many years, long before she opened her own practice. She is the very best physician I have ever seen. She is very understanding and takes time to explain medical procedures and medication in addition to available options. Her staff is friendly and helpful. Dr. Espinal's office is clean and comfortable making the entire experience pleasant. Dr. Espinal is the best! I have recommended her many times over the years and everyone agrees she is the best!
5.0 Rating
August 26th, 2013
Best doctor ever!
I really don't understand how some people can give her 1 star because she is absolutely amazing. Dr. Espinal delivered my first daughter and I had such a great experience with her. She cares about her patients and wants the best for everyone, she does not rush her patients out the door like most doctors do. She is also there for you and happily answers any questions you have. Not only is Espinal a great doctor she has a great staff, they are all very friendly and the office is very clean. I will definitely have her deliver my second baby! If you want an amazing doctor choose her, you will not be disappointed.
1.0 Rating
August 21st, 2013
Awful person
1.0 Rating
October 27th, 2012
How can she have more than 1 stars?
I waited for over an hour! and from what patients tell me in the waiting room, thats a common wait time. She was being completely fake with me during our visit, after the fact that a student came in first to ask me my history. Not professional I felt as if I were talking to my 18 year old niece. Caring? not at all. Talks too much nonsense and I could hear her chatter outside the exam room about other patients! I am amazed at how she could have been rated more than 1 star...